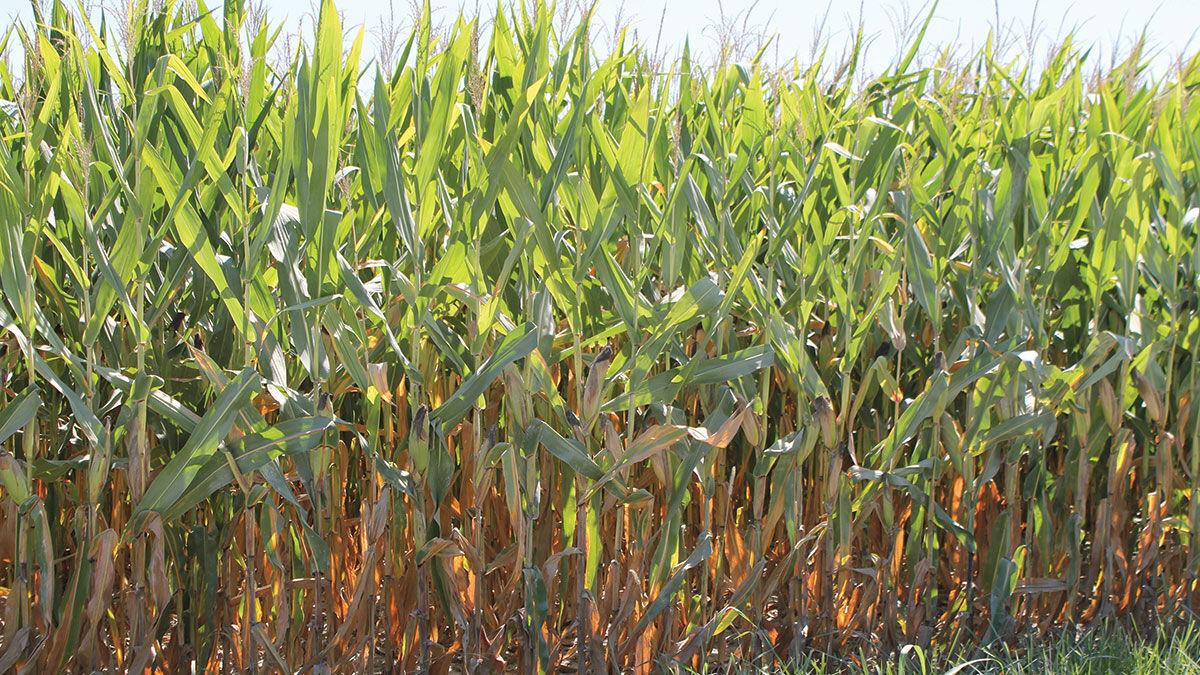 Crops in many parts of Missouri are showing good potential as harvest draws closer, although hot weather to end August and the threat of fall armyworms have added some late-season drama for the crops and for hayfields.
Kevin Rice, state entomologist for University of Missouri Extension, says after talking with farmers and entomologists in multiple states, this is a historic outbreak of armyworms.
"We are experiencing the greatest fall armyworm outbreak across the Midwest and the U.S. that we've seen in at least 30 years," he says.
Armyworms are a native pest in North America, and Rice says they can be very damaging to hayfields and pastures, as well as soybeans. Farmers have been fighting the pest for a long time, and there are records of major armyworm outbreaks in 1797, 1856 and 1975-76. This year is a big challenge for a number of reasons.
"We're experiencing weather conditions that are extremely favorable for armyworms and not for their predators," Rice says.
Farmers have noticed the threat.
"Armyworms have been a topic of discussion over the past couple days," Shelby County farmer Jonah Barry says. "There have been some found in the area and growers are concerned about potential injury to soybeans."
Rice says armyworms overwinter in Texas and Florida, and a fairly warm spring there contributed to the insects getting a leg up on their population growth and northward movement. Rice says armyworms are able to ride gulfstream winds and travel hundreds of miles.
The bugs are causing problems in Missouri, affecting a variety of crops.
"It is absolutely widespread," Rice says. "We're seeing a lot in pastures, a little in soybeans and some other crops."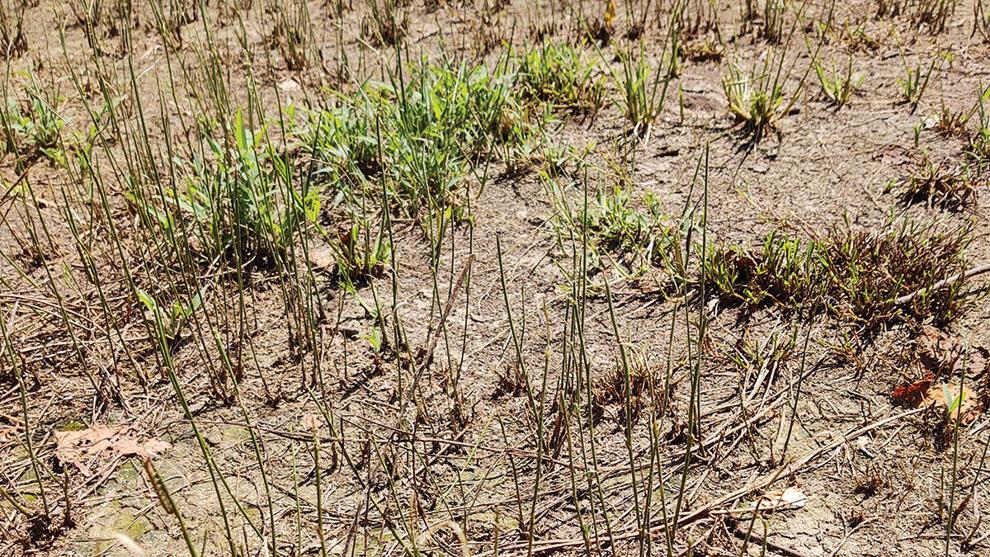 They are a late-season pest, so they can cause a lot of yield loss by feeding on soybean pods, he says.
"The name armyworm is derived from their behavior of marching into fields and decimating fields quickly," Rice says.
The pests feed on fields during their caterpillar stage, during which they are prolific eaters.
"They are one of the fastest growing animals on earth," Rice says. "If you're growing fast, you're eating fast."
To combat the armyworms, Rice says farmers should be scouting fields diligently, watching to see if the insects reach the thresholds for spraying. To scout for armyworms, farmers can select 10 random locations in a field and look for larvae in a 1-square-foot area at each location. If they find three or more half-inch larvae per square foot, they should consider chemical control or early harvest. Larvae more than 1.5 inches long are close to pupation, so chemical control may not be warranted.
Rice says armyworms have shown resistance to pyrethroids, a common insecticide used against them, but producers can look to other chemical classes. However, during this outbreak year with many people looking for other chemicals, it has been somewhat slow going getting other insecticides sprayed.
"There's more demand than supply right now," Rice says.
It can be too late when producers see damage in pastures and fields, so scouting for the bugs themselves is important. Also, preventative sprays don't work, and can actually contribute to resistance, so farmers should resist the temptation to do that, he says.
Rice says farmers in North America have been battling the pest since the 1600s, and they have control options, but the key is being vigilant.
"For the next month, growers need to be vigilant about scouting their fields," he says. "We're not out of the woods yet."
Pat Miller, a University of Missouri Extension agronomist based in Vernon County, says it has been somewhat difficult to find spray for the armyworms, which have hit some pastures and fields in her area.
"Some are fine, some have lots of armyworms," she says.
Miller says some later corn has had stand issues and southern rust issues, but the relatively early planted corn is progressing well.
"The earlier planted corn is looking good," she says. "It's drying down now."
Rusty Lee, an MU Extension agronomist based in Montgomery County, says he has heard of armyworm issues, although no major ones in his immediate area. He says crops have made progress.
"I see corn that looks really good," he says. "The corn where they added a top dress nitrogen, looks like that's going to pay off for them. Soybeans have finally picked up a good color. The nitrogen fixation finally started taking place. They've got a full head of steam now. They've got a good dark color, they're setting pods."
He says the area was looking for a little more precipitation.
"I wish we had a little more rain," Lee says. "We've had a little bit of a dry spell."