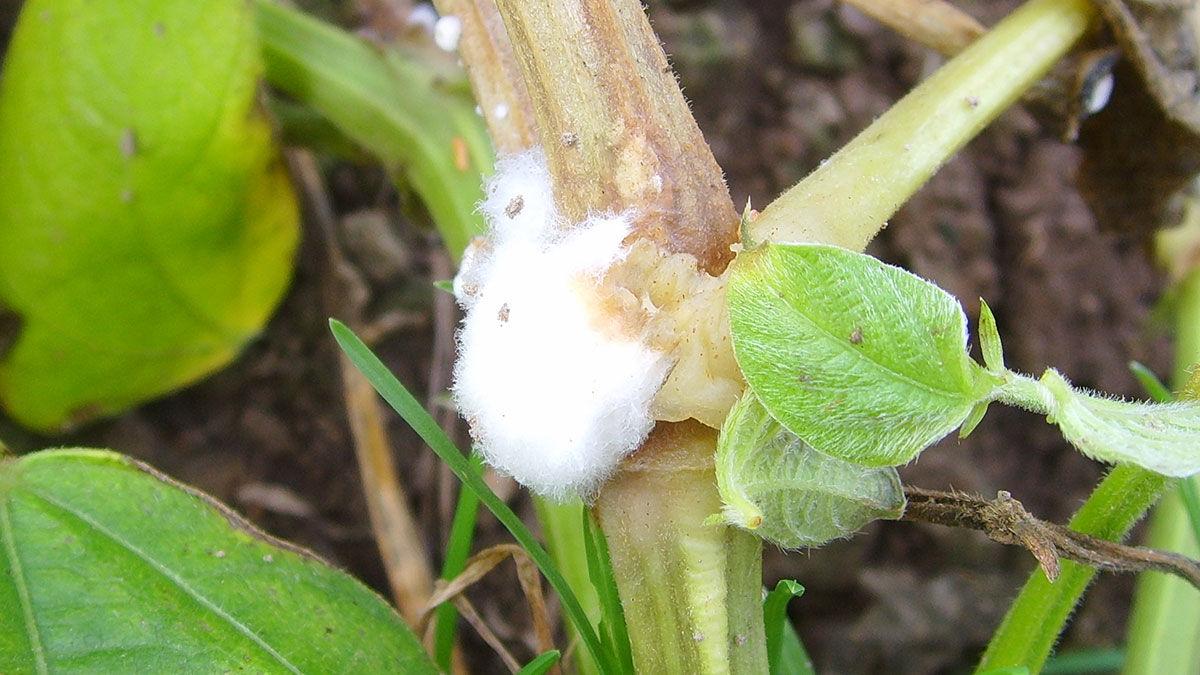 The University of Missouri Plant Diagnostic Clinic recently received an alfalfa sample and a tomato sample. Both of them were diagnosed with white mold disease caused by Sclerotinia sclerotiorum.
This disease can affect soybean, clover and many vegetables, according to Peng Tian, the clinic director. In cool and moist condition, the infections are primarily on the crown and stem tissues of the plant. As the disease progresses, white mold spreads inside and outside of the stem, causing stem and crown rot.
When humidity and temperature become favorable for this disease, black and hard structures with irregular shapes, also known as sclerotia, are produced among the whilte mold. They are the overwinter survival structures that can stay in the soil for many years, making it very difficult to control this disease, Tian said in a news release.
Disease management involves many different approaches. Crop rotation is not very effective since the sclerotia can survive in the soil for an extended period of time and the disease has a broad host range.
Sanitation by removal of the infected plants carefully is important for small farm growers.
This disease favors high humidity and cool weather, thus improvement of air circulation and prevention of water splash are helpful in reducing the spreading of this disease.
Weed control is helpful to control this disease since it can open more space for the plants to increase the air flow, and on the other hand, susceptible weeds can become inoculum sources of new infection.
There are a limited number of resistant/tolerant cultivars for some species of plants available in the market.
Fungicides labeled for this diseases are available, especially the row crops, but they may not be cost-effective.