With a network of research farms across the state, the University of Missouri can study a variety of topics and topographies.
And research leaders say those farms provide a "window" for farmers to see what's next.
Jennifer Miller is the superintendent for the Hundley-Whaley Research Center at Albany in northwest Missouri.
"We're like the window where they see us working," she says. "People want to know about increasing yield in soybeans, drought-resistant corn, and we are where they can see it happening firsthand."
The university has 16 Agricultural Experiment Stations across the state.
"We can tailor our research to the various areas of the state," says Andrew Biggs, superintendent of MU's Bradford Research Center near Columbia.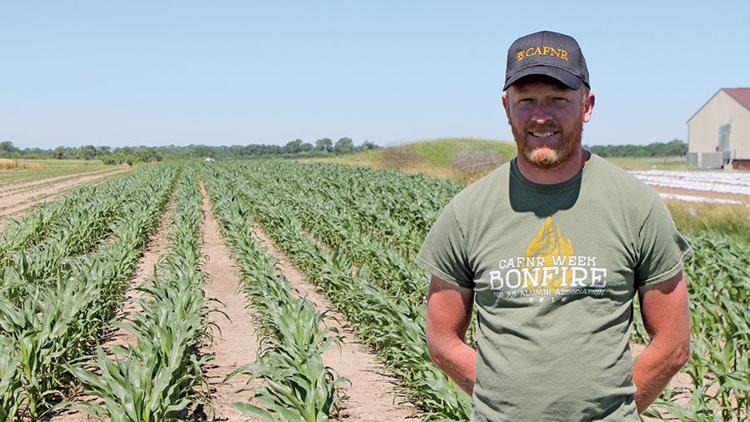 At Bradford, Biggs says the research is primarily corn and soybeans, as well as some wheat and sorghum. They look at plant pathology, weed science, entomology and plant physiology. The research center also coordinates projects with the Missouri Soybean Association's neighboring Bay Farm.
Biggs says specialists continue to work on the challenges of managing crops.
"Waterhemp is still the No. 1 (weed challenge) in the state, that or maybe Palmer (amaranth)," he says. "They're both closely related and have very similar challenges. Japanese beetles are also a problem. Our entomologist said they're here to stay."
The Bradford Research Center is also part of MU's corn hybrid and soybean variety testing programs.
"Variety tests can provide a good third-party, unbiased perspective on that," Biggs says.
The research farm has a greenhouse on tracks that can roll over fields to simulate drought conditions. It helps researchers identify varieties and traits that do well under drought stress.
"It's the nuts and bolts that we need to understand to breed plants that are more drought tolerant," Biggs says.
Once researchers understand more about which traits work, they can start to put them together.
"If we can correlate these things, this trait causes that, we can select for that," Biggs says.
When it comes to deciding which crops and which research efforts go where, Biggs says it's like putting together a puzzle, and it's exciting seeing what researchers will be working on.
"That's one of my favorite parts," he says. "At this stage I'm still learning about what the faculty is cooking up for this year."
Miller says row-crop research continues to be a priority at the Hundley-Whaley Research Center at Albany
"We've been doing that, and we will continue to do that," she says.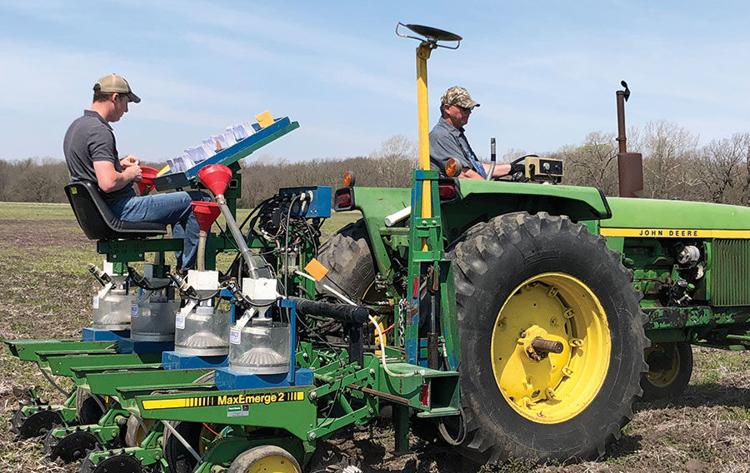 But they are also working on small acreage entrepreneurship studies, including greenhouses, elderberries and honey bees, which she adds are also important for pollination of the crops. Local woodworking students at the school in Albany built the hives for the bees.
She says Hundley-Whaley is also looking at studying forages because most farmers in the area have cattle in addition to row crops.
"We have to stay innovative," she says. "We have to capture our audience. I feel like we should be doing research for the warm-season grasses and forage."
Miller says in addition to funding from the university, the research center also contracts with seed companies to provide third-party testing, providing more income for operations at the site.
She says field days and other events at the farm are good ways to share what they learn from research, as is information on the research center's website. She says the center is looking at new events and ways to get people out to the site, and research remains important.
Biggs says research farms are crucial for agriculture continuing to take steps forward as an industry. He also says field days and other events and resources that showcase research results are an important tool for farmers.
"The research is exceptionally important because it's what allows for progress," he says. "If we're not continuing to do research, we're not continuing to improve."