Rains in the second half of July and cooler temperatures to begin August have provided some relief for crops and pastures across Missouri, even as some parts of the state have continued to battle dry conditions.
Gene Schmitz, a University of Missouri Extension livestock specialist based in Pettis County, says July rains came at the right time for pastures in his area.
"In general we were starting to show some signs of overgrazing and some drought stress," he says. "We were just starting to get really dry, but we've got enough rain the last 10 days that it really turned things around. We should be good for a few weeks."
The rainfall will also recharge hayfields. Schmitz says wet weather and planting delays in the late spring meant it was later before many producers could get around to getting their hay put up.
"There seemed to be a lot of hay that was put up in the latter part of June and the first part of July, which is well past the top quality window for cool season grass," he says.
He says hay tests will be a good idea for producers to know what kind of quality they have from their forages.
Schmitz says there were some hot, dry conditions for part of the summer, but producers are hopeful the agreeable weather and occasional rainfall relief keeps coming.
"We'll just hope the rains keep falling," he says.
Joe Meadows, who farms in Barton and Vernon counties in southwest Missouri, says the summer weather has been intense in his area.
"We are most definitely experiencing the long, hot days of summer here in the southwest corner of the state," he says.
Rain chances and milder temperatures were moving in. Meadows said it might be too late for some of the corn, but it could help the soybeans a lot. Overall, there was still a wait-and-see approach on yield expectations.
"Irreparable damage has been done to the corn crop in most parts of the region, but to what extent is yet to be known," he says. "Soybean acres would still benefit immensely from a change in our weather pattern."
According to the U.S. Drought Monitor map released July 30, about a third of Missouri was abnormally dry or in drought conditions, mostly in the southern and western parts of the state. Rains over the previous week had helped the drought situation slightly. Missouri had 32.79% of the state abnormally dry or in drought, down from 35.09% the week before. Of that, 8.49% of the state was officially in drought status, all level one drought, down from 9.38% the week before.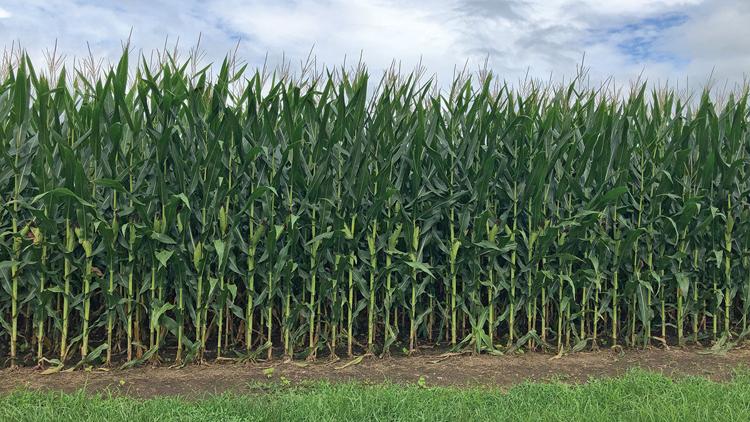 According to the USDA Missouri Crop Progress and Condition report released July 27, the state's corn crop was overall looking good, with 16% rated excellent, 57% good, 20% fair, 5% poor and 2% very poor.
In the same report, Missouri's soybeans were rated 11% excellent, 58% good, 24% fair, 6% poor and 1% very poor.