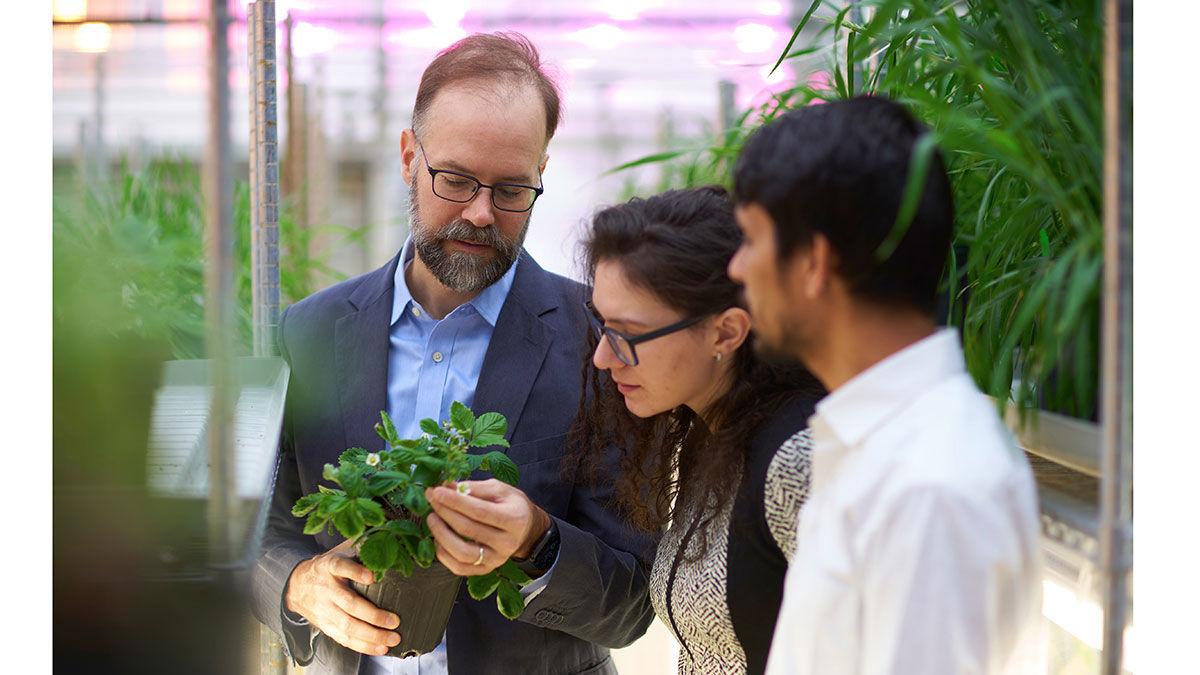 COLUMBIA, Mo. — On research farms around the Midwest and at the Danforth Plant Science Center in St. Louis, researchers continue to work to find new crop technology, new ways to grow better crops and even methods to grow the markets for those crops.
Greg Luce is the Missouri Soybean Association's director of research and superintendent for the association's Bay Farm Research Facility, which is located east of Columbia in Boone County. On a sunny mid-June day, researchers were working to finish up soybean planting, which had been delayed by wet weather. Among other things, Luce says the Bay Farm includes work on the University of Missouri's north Missouri soybean breeding program, and the facility has both test plots and a laboratory. Composition testing at the lab helped researchers identify desired traits to produce new high-oleic soybeans.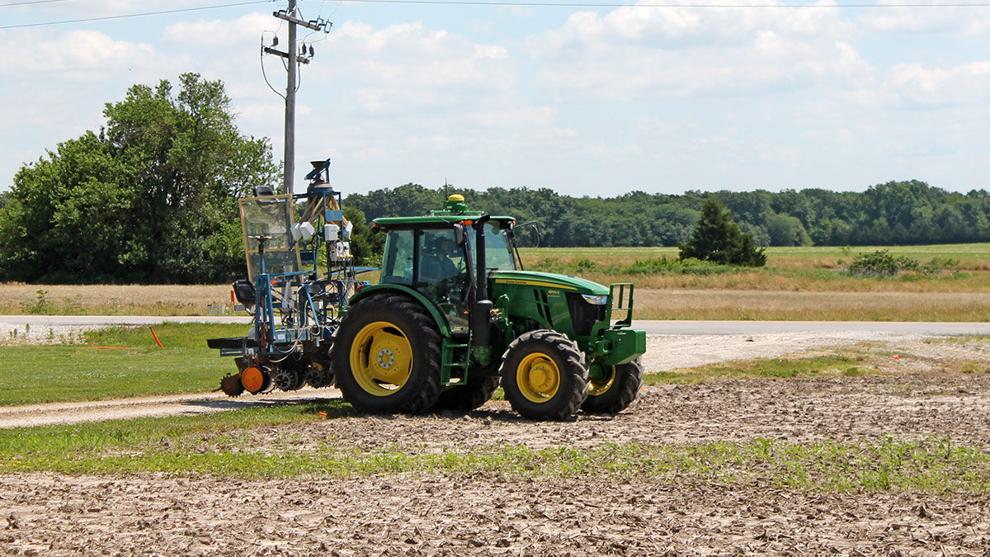 With funding from the Missouri soybean checkoff, researchers from the University of Missouri and USDA identified genes for high-oleic content," Luce says. "These genes were identified naturally in the soybean genome."
The high-oleic soybeans have a lot of potential to grow the markets, Luce says, using it as a cook-ing oil, for example.
"It's very healthy and stable," he says. "It has excellent qualities for frying, and the taste is very good."
While the new soybean variety is non-transgenic, it can be crossed with GMO or gene edited crops.
Blake Meyers, a member of the Danforth Plant Sciences Center and an MU plant sciences pro-fessor, studies gene editing in crops, including corn. He says gene editing has enormous potential for agriculture, and its main impacts are down the road.
"I think we're still scratching the surface," he says. "It's on the horizon, but in a huge way. It gives us the option to make genetic changes with information we already know."
Meyers says that while GMO technology involves inserting a "large chunk of DNA" into organisms, gene editing is much more precise.
"With gene editing, you're talking about make very small tweaks to the DNA," he says. "But you don't have to introduce that large chunk of DNA. With gene editing, by its very nature it's just more precise than GMO-based approaches."
Meyers is hopeful gene editing will have less concerns from consumers than GMO technology.
"My hope is it would be less controversial than GMOs because it's less of a change, and it's more precise," he says.
Among his work at the Danforth Center, Meyers has been working on improving pollination in corn.
"Production of corn is all about controlling pollen flow," he says.
Regulating pollen flow is important for developing corn hybrids, although during research Mey-ers and his collaborators at Stanford University observed some plants were not completely sterile or fertile, and temperature played a role.
"We only observed this because our collaborator in Stanford was growing plants in her field," Meyers says. "The Bay Area, you get a lot of cooler days, even in the summer."
Using mutation and knocking out one of the genetic pathways, the research team was able to produce plants that failed to make pollen, but when they lowered the temperature, they found they could recover male fertility in the plants. Meyers says this ability to turn on or off pollen production in different conditions could be useful for seed production.
"Understanding the genetic mechanisms by which flowers develop is important for improving crop yields and breeding better varieties, particularly for making the high-yielding hybrid crops that support modern agriculture," he says.
The push for higher yields and more resilient crops continues, in the fields and in the labs. At the Bay Farm, Luce says soybean-checkoff funded research continues to search for ways to make progress, including increasing genetic diversity. These efforts include using some traits from wild soybeans native to Asia to improve commercial soybeans.
"It can keep us from having narrow genetics out there that could be susceptible to something," Luce says. "More diversity in soybeans helps explore new opportunities for better tolerance to certain diseases. It can be as simple as yield improvement. It can be specific traits, protein, for instance."
Meyers says work continues in the effort to understand how factors like temperature and day-light length impact pollination, and what role gene editing can play in capitalizing on those areas.
"The key to all this is just controlling how pollen is transferred," he says. "If we can unlock the secrets, there is a lot of potential there."