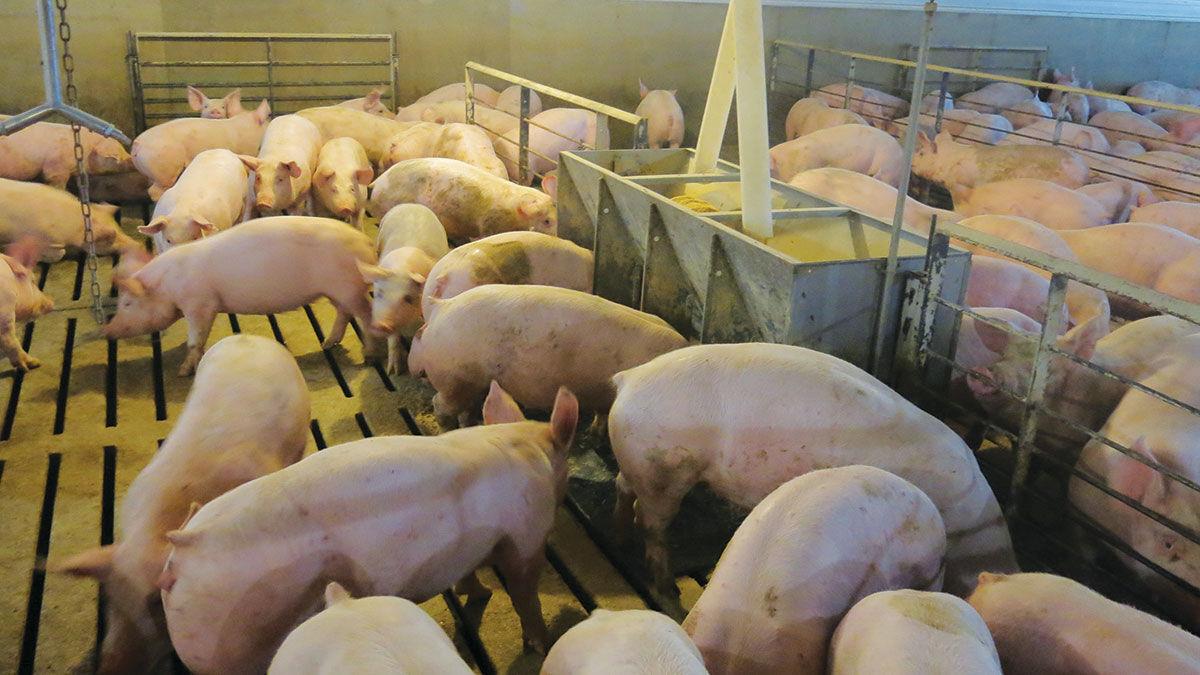 A Pork Checkoff webinar May 19 took a look at potential supply chain disruptors, as well as the overall demand outlook for pork. Jayson Lusk, head of the department of ag economics at Purdue University, was the featured speaker.
Lusk said agriculture- and food-technology innovation could have big impacts for the industry in the coming years. He said public investments in U.S. ag research have been fairly "stagnant" lately, but private investments remain strong and more venture capital dollars are flowing into food and agriculture research.
"We see some pretty astounding growth," he said. "Even despite the pandemic, investment in the food and ag tech space remains strong."
The innovations can be divided into two categories, Lusk said. These are quality- and demand-enhancing innovations like marbling, flavor and packing, and productivity-enhancing innovations, like gene editing, artificial insemination and robotics.
He said sustainability has been a recent buzzword, and that fits well with productivity.
"As there has been more focus on sustainability, sustainability is not entirely separate from productivity," he said. "I would say innovation or productivity is often the cornerstone of sustainability."
When it comes to improving productivity, Lusk said as farmers add more inputs, they get more in return, but the problem is they are diminishing returns. This makes innovation crucial to getting more with the same or less inputs.
"How have we produced more food?" he said. "We've innovated. We've found new feeding technologies, better genetics."
As an example, Lusk said that last year the U.S. produced 28.3 billion pounds of pork from processing 131.6 million head of hogs. To get the same amount of pork using 1990s technology, it would have required 157 million pigs.
"To me, that is an incredible story of sustainability," Lusk said. "It's important to talk about that."
The long-term trend has been reducing the costs of production, he said.
Another potential disruptor could be competition from plant-based meat alternatives. Right now these products are a small portion of the market, although part of the reason could be their price point, Lusk said.
"Some data would suggest at the moment it's still a very small blip," he said. "A lot of these products are priced at a price premium."
Lusk said it can be misleading to just look at market share, because the market share could be growing. On the flip side, he cautioned that when the numbers are relatively very small, even small growth can be a big percentage growth.
He cited studies that showed a large majority of consumers still preferred meat, even at equal prices. However, the number of people indicating meat was better than plant-based alternative products on the issues of animal welfare and environmental impact showed narrower margins than other topics, such as taste, price, appearance and convenience.
"To the extent animal welfare and environmental impact become more important to consumers, (plant-based alternatives) will become increasingly competitive," Lusk said.
Overall, Lusk said meat consumption has become political, citing a variety of headlines, and that can make it harder to have meaningful conversations.
"Meat consumption is becoming increasingly political," he said. "That's something that's challenging for the industry and makes it harder to have intelligent conversations about this."
On the positive side, Lusk said pork demand has steadily increased — even sharply increased in recent months.
As the economy opens back up following COVID-related restrictions, Lusk said the data shows in the aggregate people have a significant amount of money in savings.
"People have money saved up, the economy's opening back up, people have money to spend," he said.
Exports also continue to play a key role, and Lusk said while more developed countries are seeing flatter population trends, there should be emerging markets.
"Most of the population and thus demand growth is going to come in the medium- and in particular low-income countries," he said.