Animal diseases can provide major challenges for livestock producers, with some respiratory diseases in particular spiking during the cold months. In addition, producers, veterinarians and government agencies continue to work to keep African swine fever out of the U.S.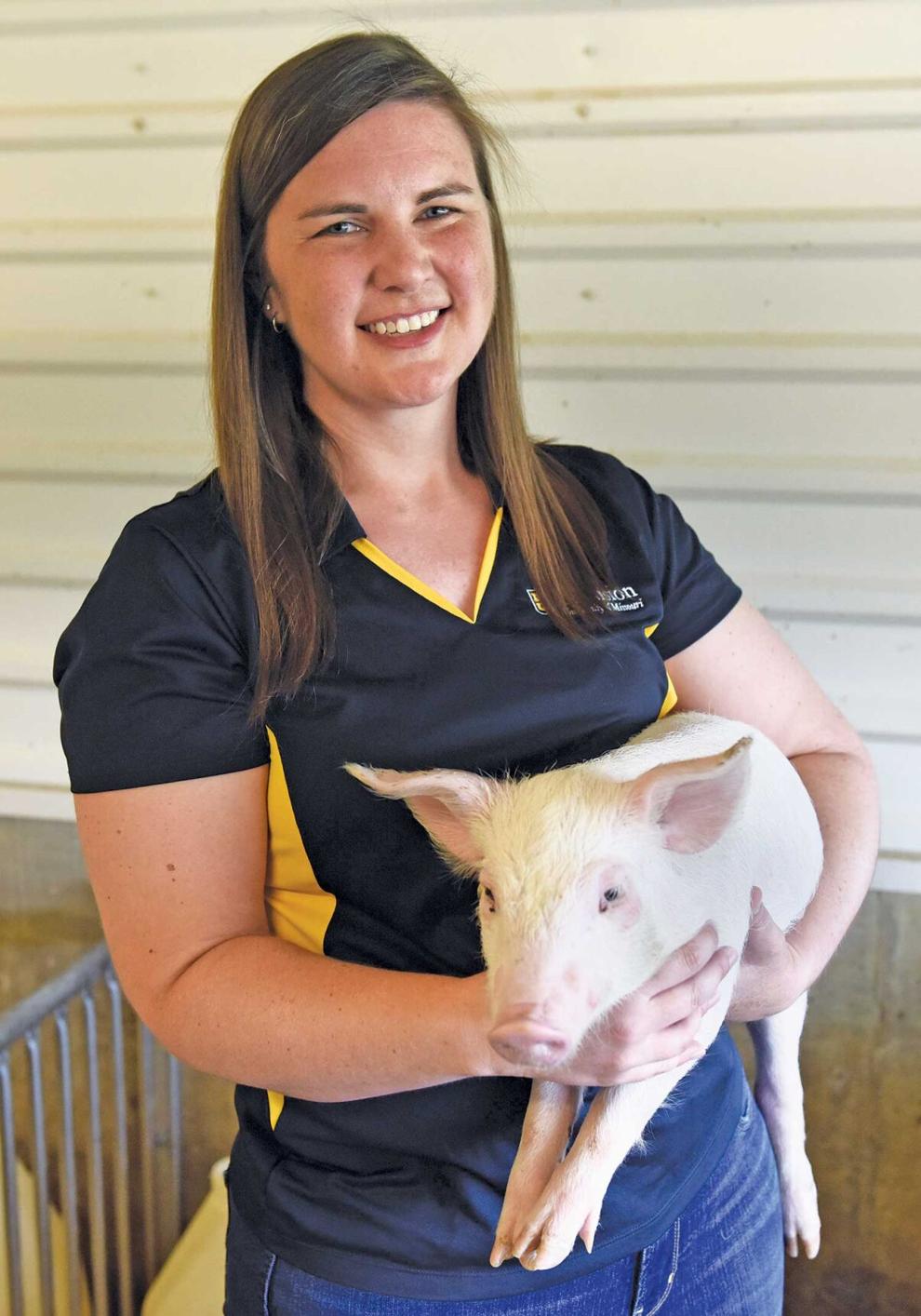 Corinne Bromfield, a veterinarian who also works for University of Missouri Extension, says the efforts have paid off so far.
"My big one that I've been paying attention to is foreign animal diseases, which fortunately are still foreign animal diseases," she says.
Still, she says the work to be prepared in the event of an outbreak continues, as well as dealing with current disease issues.
Bromfield says porcine reproductive and respiratory syndrome (PRRS) remains a top disease challenge for producers, and this winter's strain has been tough.
"It seems to be moving from farm to farm faster than expected," she says.
Chris Rademacher, Extension swine veterinarian with Iowa State University, says PRRS has followed its seasonal trend.
"We always see an uptick of that in the fall and winter months, and this year is probably typical of years past," he says. "…The virus survives well outside the body in cold, wet environments."
Rademacher says this year's PRRS variant has seemed more damaging, which fits with the trend of more hardy strains of a virus surviving through the years.
"It acts just like a typical PRRS virus, it just causes more losses than we typically see," he says.
Having a good plan to contain disease is an important step, Bromfield says.
"Those biosecurity plans, they're absolutely key," she says.
She says it is important to clean and disinfect trailers, and that animals that get on a trailer don't get back off. When it comes to biosecurity measures, she says they are not perfect, but if you line up enough layers of protection, it can be effective.
"If you line up Swiss cheese a bunch of different layers, you probably can't see through it," Bromfield says.
Rademacher also says that good biosecurity practices are the "best weapon" to combat PRRS, which he says usually starts in certain parts of the hog operations.
"We start to see it in the growing pigs first, the nursery and the finishers," he says. "Our weakness is in that growing herd, and a lot of that is in our transportation and sanitation protocols."
As for preparations for a potential African swine fever outbreak in the U.S., Bromfield says having a biosecurity plan in place can be helpful.
"In the event we get (an outbreak) closer to where we're located, we'll see permitted movement be the only way we can move animals," she says.
Bromfield says it will be easier to get a permit if producers have a biosecurity plan on file. She says producers can work with their veterinarian, or contact Extension livestock specialists or her to get a plan in place and be prepared.
Rademacher says producers can enroll in the U.S. Swine Health Improvement Plan on its website (usswinehealthimprovementplan.com). He says the U.S. SHIP is modeled after the successful poultry version of the plan. He says it is a good preemptive measure that will make it easier to demonstrate herds are free of disease after an outbreak.
Bromfield says it's good to be prepared for an outbreak, even if efforts to keep African swine fever out of the U.S. continue.
"I'm somewhat in the camp of it's probably a matter of when, not if," she says. "I would love it if we never got it in the U.S., and we are taking security measures. But I think it's a good insurance to be prepared."
Rademacher says it is hard to predict if and when African swine fever might come to the U.S., but says it is good to be ready.
"It's been circulating in the globe at a heightened state for five years, and so far, so good," he says. "But all it takes is one case."
For pig health, priorities are reducing the risk of porcine reproductive and respiratory virus, porcine epidemic diarrhea and preventing the "looming threat" of African swine fever, Rademacher said. "We have learned a lot in the past 20 to 30 years."
Separated three site production helps with biosecurity. It has especially improved in breeding herds, but there is still more danger in the growing-out phases. Often at this stage, there aren't shower-in shower-out systems as in the breeding stage. There may also be several buildings workers are walking between, and even if they change boots each time, there is greater risk of spread of disease, Rademacher said.
"Make sure that you are working with your veterinarian on developing an enhanced biosecurity plan to avoid potentially bringing in unwanted respiratory diseases such as PRRS, which is probably the biggest cause of respiratory disease in growing pigs," Rademacher said.
Transportation sanitation, avoiding cross-contamination with dead stock removal and having a good method of entry into the barns with defined clean-dirty lines are areas to address for prevention of such respiratory diseases, said Rademacher who was raised on a 50-sow farrow to feeder farm in southwest Minnesota.
He emphasizes the importance of doing regular walk-throughs to look for signs of trouble. Pigs with respiratory disease typically will be less active, coughing, with increased respiration rates and may by eating and drinking less. 
When a sick animal is spotted and treated early, it can prevent the issue spreading to its group and this also helps with "judicious use of antibiotics," he said.
Rademacher also encourages working with a veterinarian and evaluating the need for vaccinations and medications to prevent and control respiratory agents depending on the clinical signs and herd history.
It's also important to ensure barns are properly sealed and the ventilation systems are functioning properly.
"Producers need to be sure that pigs are not being drafted by holes in walls, curtains, or from low ventilation rates where cool air is dumped onto the pigs instead of mixed with the warmer air on the ceiling first," Rademacher said.
"Be sure that buildings are air tight," he said.
Even a mouse chewing a hole in the curtain or a gap under a door can be "profit robbers," he said.