For Matt Hardecke, the cattle industry is a way of life, going back to his earliest years helping with the cattle on the family farm.
"I've raised cattle since I was 4 years old," he says.
Hardecke has found opportunity and growth in the industry by selling beef from his operation, Clover Meadows Beef, directly to customers in the St. Louis area.
"We actually direct market most of our beef," he says. "We've been doing that since 2011. Most of our sales are bulk orders, direct to consumer."
The Hardecke family has two operations, one at Wildwood in St. Louis County and the other at the original family farm near Steeleville in Crawford County, where Hardecke had recently been working cattle with his dad. The cow-calf setup includes both grass-fed and grain-finished beef, to give customers options.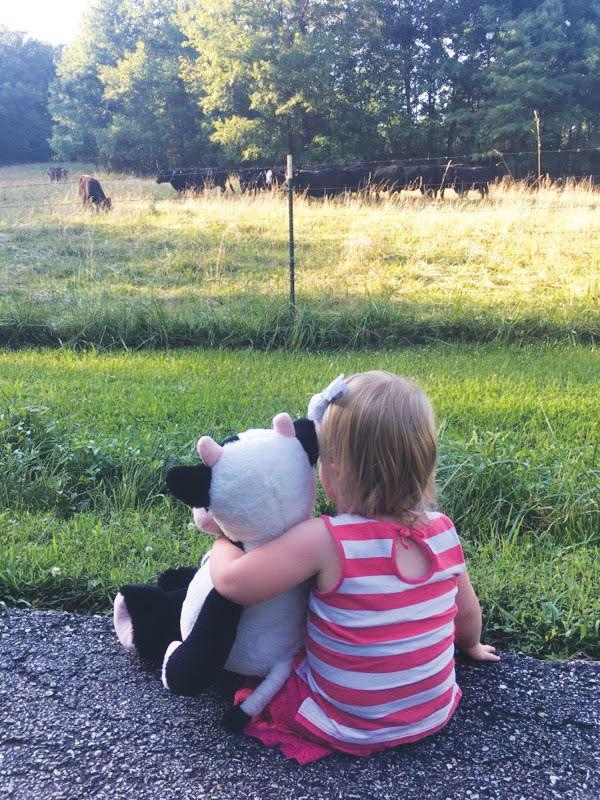 Spreading out the calving, with both fall and spring calving herds, helps provide a steady supply of beef.
"We calve for 90 days in the in the fall and 90 days in the spring," Hardecke, says. "That gives us a pretty consistent supply through the year."
Hardecke's wife, Jessica, handles the operation's social networking and marketing to help grow the customer base.
"You've got to be a good marketer, you've got to be good with logistics," he says.
In an annual survey of customers, Hardecke says knowing the farmer was the top purchasing decision for his customers.
"They want to buy local, that's probably their primary concern," he says. "They want to know where their beef comes from."
Hardecke serves on the board for the Missouri Cattlemen's Association.
"There's no greater way to get your voice heard than Missouri Cattlemen," he says.
Looking at the industry, Hardecke says the coronavirus has caused some disruptions, despite people still wanting what cattle producers are raising.
"We've got an interesting dynamic right now," he says. "We've got tons of demand, and not a lot of ways to get it to them."
The challenges of the current situation could be an opportunity to take a look at how Missouri, one of the nation's top states for beef cow numbers, gets beef to customers.
"We need to fundamentally change how we get the product to consumers," Hardecke says. "We've got big cities in Missouri, but we send 90-some percent of our beef to Western states to finish and pack."
Hardecke says the traditional challenges that have led to that system are the amount of rainfall Missouri gets and thus how muddy the Show-Me State can be. But he says hoop barns and monoslope buildings can provide some options, as well as the demand for grass-fed beef. Another challenge is not having enough slaughter and processing facilities in the state, although he says that means there could be an opportunity for a group to put one in.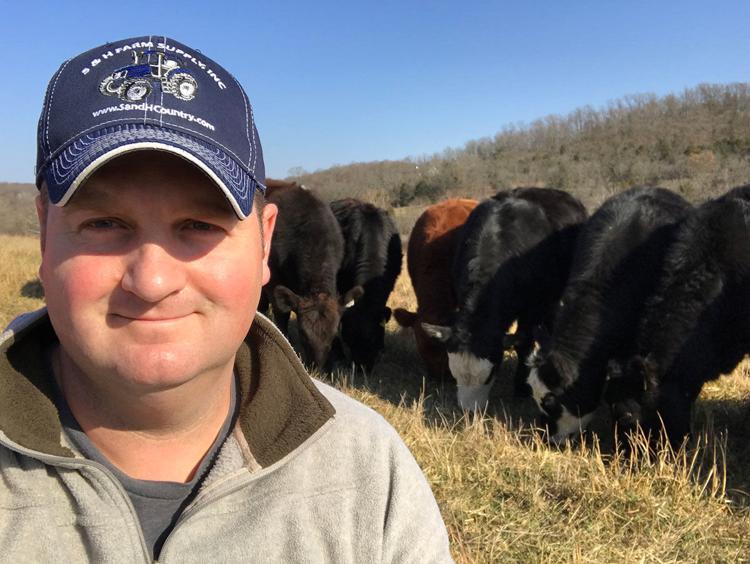 Overall, it is a time to reevaluate production and marketing approaches, Hardecke says.
"We have to look as a beef industry, is there an opportunity here?" he says. "It's easy to take a calf to a sale barn and get a check."
Overall, Hardecke is positive about the outlook for cattle producers.
"I'm very optimistic on the industry because people want what we produce," he says.
Hardecke enjoys the lifestyle of being on the farm and raising cattle, and it is also good to get to work with his family and get to know people in the business.
"I'm a cow guy at heart," he says. "I love the cattle industry. I love the animals. I turned some cattle out on fresh grass last night. Seeing them eat fresh grass and be happy is worth it just by itself."