When Dave Cochard was growing up on his family's dairy farm in Indiana, he took a liking to the business and the family's preferred breed of dairy cattle, Guernseys.
"Registered Guernsey cattle have been in my blood for nearly 80 years," he says.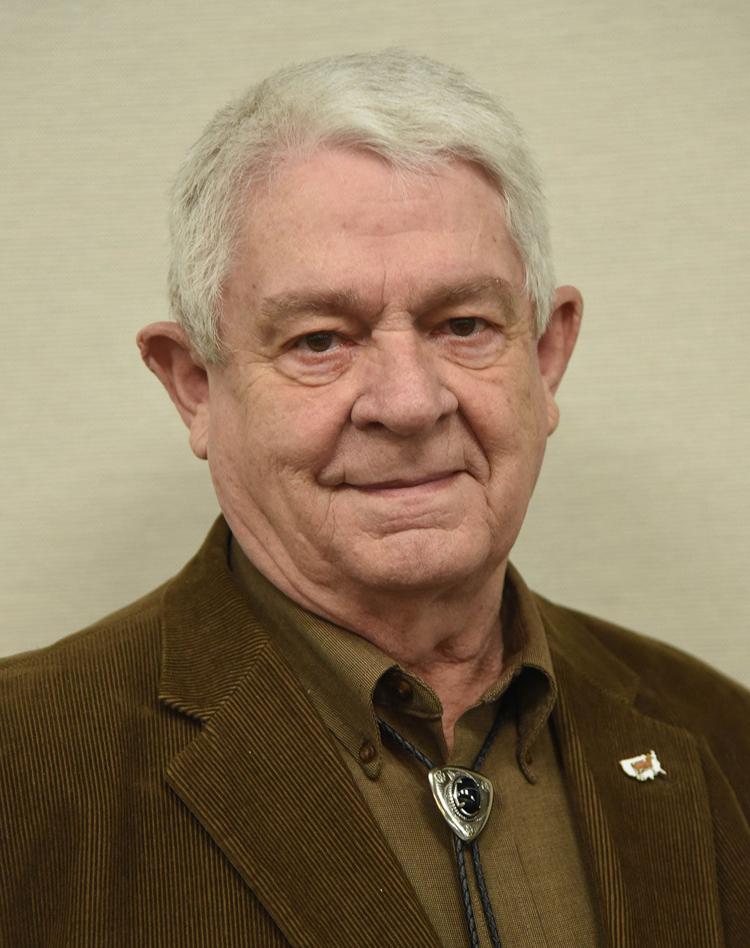 Cochard, who lives in eastern Missouri, is retired now, but he had a long career as a pilot, all while staying involved in the dairy industry. Last year he received the Dairy Leadership Award from the Missouri Dairy Hall of Honors for his service to the industry.
He attended Purdue University, majoring in dairy production, and while he was a student there he had a unique opportunity that was a thrill for an Indiana farm boy.
Every year "Back Home Again in Indiana" is traditionally performed right before the Indianapolis 500 race. Cochard was a soloist with the Purdue varsity glee club while in school, and in 1962 he happened to be in his club director's office in May 1962 when there was a call that the scheduled singer had laryngitis and the race needed an emergency fill in. Two days later, Cochard sang about his Indiana home before the massive crowd.
"My parents didn't even know about it until I was introduced in front of a few hundred thousand spectators and a few million people listening on radio and TV," he says. "It was an unforgettable thrill I will never forget."
Cochard also enjoyed showing Guernsey cattle, and he and his wife, Linda, have owned that breed of cattle for decades. He says he enjoys the taste of the breed's milk, as well as its nutritional qualities. He also appreciates their "gentle nature" and appearance. Plus, it was the breed he grew up with.
"Initially, I suppose my dad was the major influence upon me and I was able to continue with a Guernsey herd," Cochard says.
He also says that while Guernseys do not produce quite as many pounds of milk as some other breeds, he believes the taste and quality are better, which he says could increase consumption, a key issue for diary producers.
Cochard knows dairy producers face challenges, especially smaller producers as the industry trends toward bigger and bigger operations.
"The high amount of labor involved, the large capital input and total limitations on a dairyman's life make it very necessary that the dairy production family receive a stable, adequate income," he says. "That hasn't been happening for many years… Per capita consumption of fluid milk is way too low. In my opinion, that is the main obstacle the industry is going to have to overcome. It can do that by providing tasty, nutritious dairy products."
Cochard says government policies, expensive milk transport and "unyielding" processor contracts have all added to the difficulty for dairy producers.
There are a lot of challenges facing the industry, but that is why Cochard has worked to advocate for and support the industry. Despite the obstacles faced, he loves the dairy way of life.
Cochard says working with dairy cows is a lot of work, but it was rewarding to grow up that way and be involved in the dairy industry.
"There were an abundance of early mornings and late nights baling hay, plowing, disking, planting or combining grain, getting the cows up to milk, scraping the holding pen floor with a hand scraper and feeding the heifers and calves," he says. "But, on balance, it all made me a better person and, further, I think it was a wonderful way to have been raised as a kid. All those hours probably kept me out of a lot of trouble elsewhere. I never missed any of the important things and got a 'free' college education in return."
Looking back on all those decades involved with Guernsey cattle and the dairy industry, Cochard says he has been fortunate.
"The dairy and Guernsey acquaintances and friends made over the last 70 years are like gold to me," he says. "I have a wonderful Guernsey wife and am pretty lucky, I'd say."