It's been a dry start to fall in southwest Missouri. In a normal year, producers would be stockpiling forage. Eldon Cole, a University of Missouri Extension specialist based in Lawrence County, says grazing cornfields after harvest can be a good way to give forages a chance to grow most years.
"During September, it would normally give you some pretty good time to let your fescue pastures start stockpiling," he says. "It can be sort of a safety valve and some relief for fescue pastures."
Eric Bailey, Extension beef specialist for MU, says there are a variety of benefits to grazing fields after harvest.
"Cheap feed is the No. 1 benefit, in my opinion," he says. "Plus, the cattle aid in recycling nutrients back to the soil, which are taken off of the land if residues are baled."
Cole says the length of time producers can have cattle out on cornfields depends on a variety of factors, with some fertile corn-growing regions with high plant populations providing quality grazing for up to two months, while his area might be closer to one month.
"The stalk fields down here aren't quite as abundant," Cole says. "Our soils are a little thinner and we have a little warmer temperatures. I've been in corn country and they look like they've got a lot of feed out there."
It is a good idea to get cattle on cornfields as soon after harvest as possible to maximize the quality and abundance of feed from the field.
"They'll try to get on them early rather than holding them for later on," Cole says.
Bailey says there are a few factors to keep in mind when determining how long to graze fields.
"That's a function of stocking rate," he says. "I like to stock at two acres per cow. That gives me about 60 days of grazing. The first 30 days do not need supplement, but the second 30 days will need to provide additional protein."
Just like with grazing pasture, strip grazing can help get the most out of the cornfields.
"Whether it's a stock field or fescue, strip grazing is always a good practice," he says.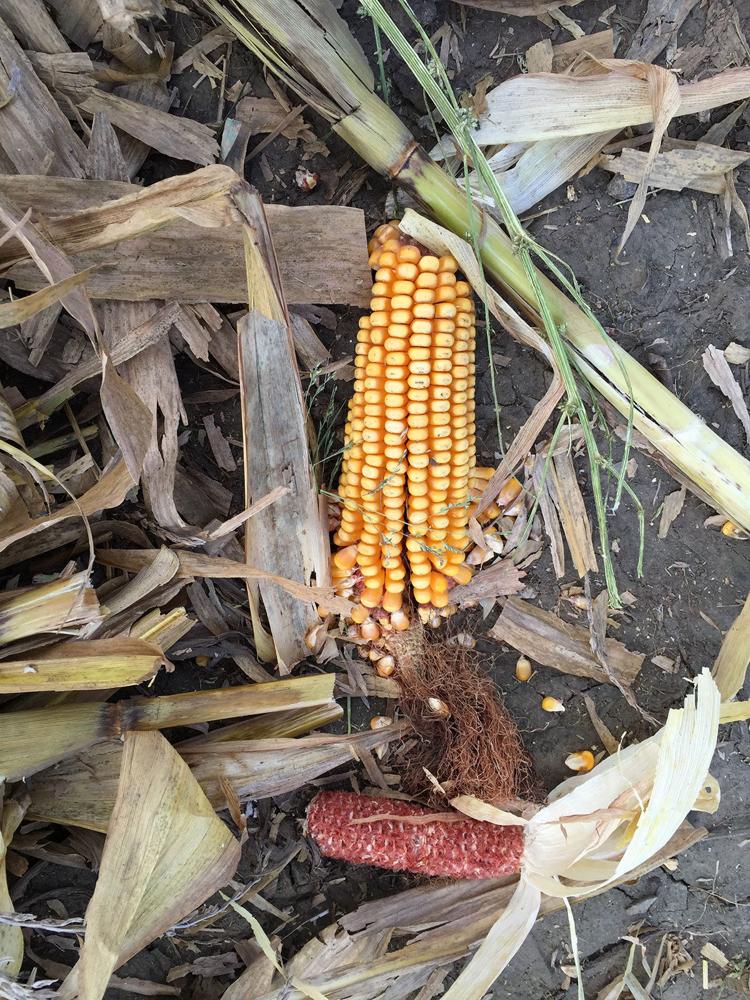 Bailey says it is also good to tailor cornfield grazing to the right cattle.
"Know what it is and what it is not," he says. "This is great feed for non-lactating pregnant cows. It is short on energy and protein for a lactating cow."
The most nutritious grazing from cornfields comes from the grain, leaf and husks.
"Do not make the cow eat stalks, if possible," Bailey says. "Aim for a utilization rate where the grain, leaf and husk are cleaned up, with as little stalk utilization as possible. There are very few nutrients in the stalks."