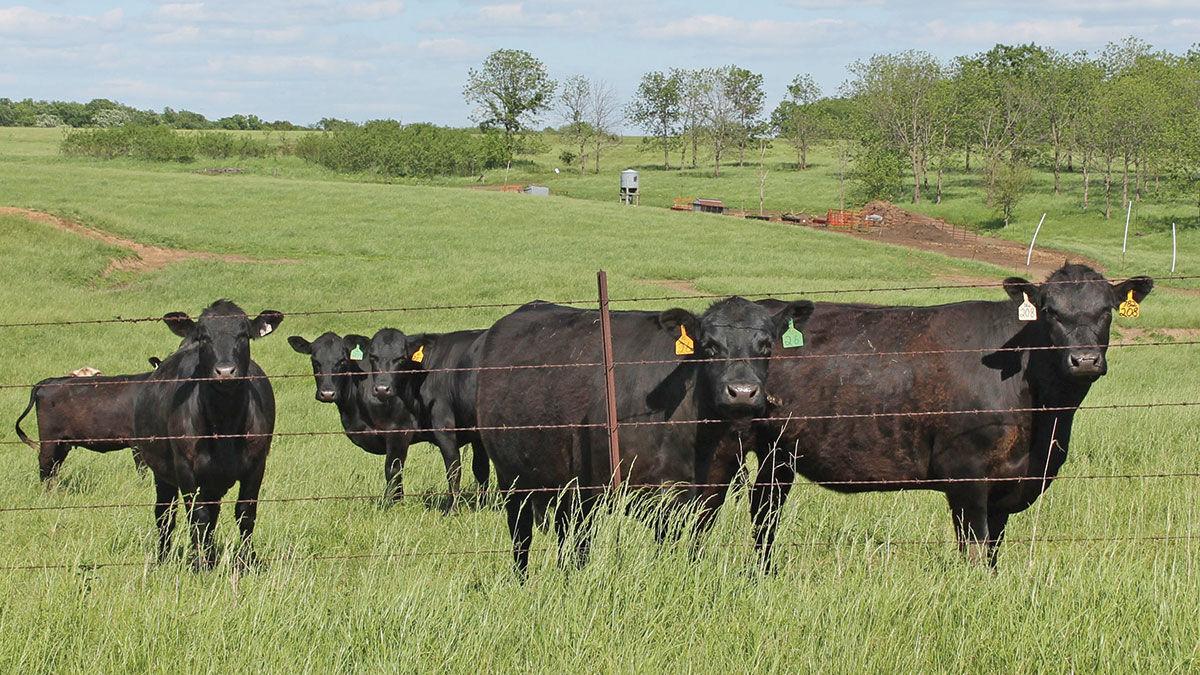 Fall calving can give cattle producers some other options, from a management and marketing perspective.
Teresa Steckler, University of Illinois Extension educator, says the herd at the university's Dixon Springs Agricultural Center in southern Illinois has been fall calving for several years.
Steckler says weather factors were a big part of the decision.
"One of the biggest contributing factors for us was the mud issue," she says. "For us in southern Illinois, we get a lot of rain in the spring."
While fall rains are common, it is a less muddy time, and Steckler says this helps with disease control. It also helps to avoid late winter and early spring winter storms.
"You don't have to worry about respiratory issues as much," she says. "Sometimes certain diseases are transferred through mud, and mud can get on the udder."
There are a number of factors to consider when thinking about switching partially or entirely to fall calving. Steckler says in addition to weather, the grass and forage situation is a key consideration.
"We're going into the fall growth of fescue as well (during fall calving)," she says. "There are not as many endophyte issues either."
There can be challenges, such as when late summer and early fall conditions are hotter — especially if cows calve a few weeks early. Summer droughts can challenge producers' ability to get cattle in good condition ahead of calving. But Steckler says having a good mix of cool-season and warm-season grasses can help work through the summer heat and keep good forage for cattle. She recommends a 50-50 mix of cool- and warm-season grasses, or at least having 30% warm season grasses.
"Our cows are usually in good condition for calving because they've been getting good grazing in the spring and summer," she says.
That ability to get in good condition is a key consideration for a lot of producers.
"It's becoming more and more common," says Heather Conrow, a University of Missouri Extension livestock specialist based in Howard County. "More and more producers are looking at fall calving. The cows can acquire that body condition score ahead of calving."
With fall calving, cattle can graze leading up to calving time and improve their condition.
"The body condition score is a big thing," Conrow says. "We want those girls at a 5 or a 6 at calving. With fall calving, we want to use that green grass to get them to that score."
The timing of breeding is another important factor to consider, Steckler says. They usually breed the heifers at Dixon Springs around Thanksgiving, and then breed the cows about three weeks later. She says a benefit of the fall calving timetable is cattle are under less heat stress during breeding time.
Ultimately the timing of breeding and calving come down to what works best on each individual operation.
"It's sitting down, looking at your calendar, looking at your management," Steckler says.
Some producers with row crop operations as well may want to see what fits best with that schedule, she says.
Steckler says for most producers, fall calving starts in September, avoiding the hotter August weather. It can stretch into early October, but most producers want to calve early enough to take advantage of fall forage growth and get calves big enough before winter weather hits.
There is also the marketing aspect to consider, and when producers want to be selling calves. Steckler says one upside to fall calving is it usually means selling calves at a time when there might be fewer calves hitting the market.
"They're going to have a calf crop when there's high demand for calves, and typically not as many calves are available," she says.