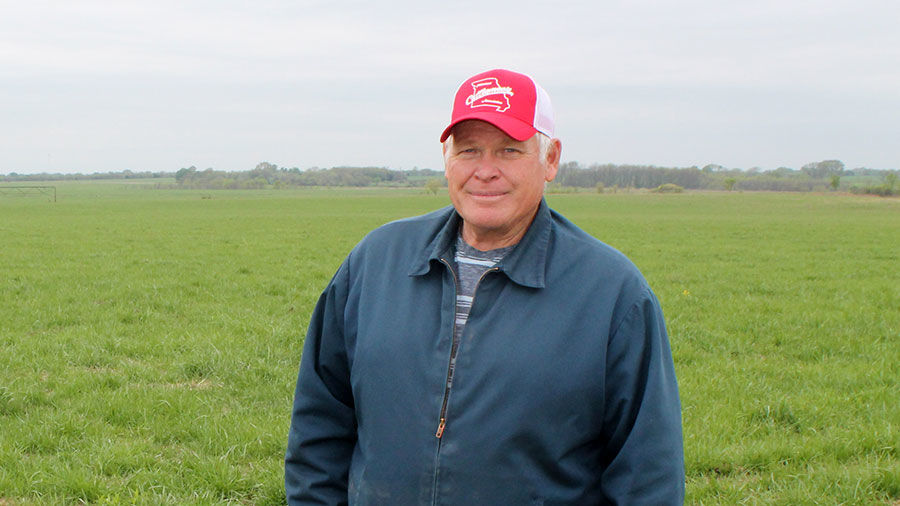 CROSS TIMBERS, Mo. — Greg Sundwall enjoyed working in the hayfield, but he doesn't do it anymore. Back in 1995, he started experimenting with management-intensive grazing rotations, and now he grazes cattle year-round and doesn't feed any hay.
One of the things Sundwall enjoys about his grazing system is that is has flexibility. He can adjust the size of grazing swaths and the timing of his rotations as conditions change. And Sundwall knows they can change in a hurry on his Hickory County farm, situated where the prairie soils of western Missouri give way to the more shallow and rocky soils of the Ozarks.
"We're never more than three weeks from a drought," he says.
Last year brought a prolonged drought, but then the winter presented different challenges.
"It's been an interesting time," Sundwall says. "It's been wet since November."
Wet grass means more forage wasted as it's trampled into the mud, he says, so Sundwall moved his cattle almost every day instead of his usual two- or three-day rotations.
"I'm moving them faster," he says.
Finally, by late April, Sundwall says "sooner or later" the grass will really take off and start producing a lot of forage.
He started experimenting with management-intensive grazing in the 1990s after hearing information from University of Missouri Extension personnel about the benefits. He started with a quarter mile of temporary fencing wire and posts and went from there, learning and expanding as he went. Sundwall says one of the things he learned is how management-intensive grazing and grazing year-round help soil health, in part because the nutrients are kept on the pastures.
"The soil health thing is the most interesting thing in my time in agriculture," says Sundwall, who turns 70 later this year.
He says he is fortunate in that curiosity runs in his family, and he is always trying to evaluate what he does on the farm and how he can do it better.
"I was fortunate, both of my grandfathers were very curious," he says. "Both of them believed learning was the primary benefit to life."
Sundwall used to do some trucking, hauling ag products out to Colorado and back, usually with his wife, Evelyn. He still enjoys working with her on the farm, rolling out new fencing wire and rolling up old grazing paddocks after they were used.
"Everything we've done has been the two of us," he says.
Those Western trips, some hauling and some for fun, were an opportunity for Sundwall to learn more, to study agriculture in other regions of the country and see how other people do things.
One thing Sundwall has learned through experience is the importance of giving pastures time to grow and avoiding overgrazing. Spring growth is crucial.
"From now till seed time is my critical pasture time," he says.
He says his entire grazing system starts with water access, as grazing efficiency declines the farther cattle get from water.
"If you're going to do managed grazing," he says, "the water is the first thing to do. I still think every season I can see the health benefits of good clean water."
Sundwall has also learned more about what cattle prefer and how they thrive, both from experience and from Extension research.
"The cattle are happier in a shorter, wider grazing area," he says.
Raising cattle, learning new ways to do better and improving the land are things Sundwall enjoys. Driving his mule UTV back from checking the cattle, he reflected on what he does, and the ongoing pursuit to raise cattle the best he can.
"I just love this," he says.