HIGGINSVILLE, Mo. — On his Lafayette County farm, Mike Williams displays the skeleton of a Hampshire boar called "Roughneck," an example of what made the boar successful and the role it had building the family farming operation.
Williams still raises Hampshire pigs, which still feature Roughneck's genetics, and he says skeletons can determine a lot in the livestock business.
"The reason we had that done is … everything they can ultimately do and how they ultimately function is based on what the skeleton will allow them to do," Williams says.
The skeleton shows the boar's length, as well as it being proportioned well for durability, soundness and breeding agility.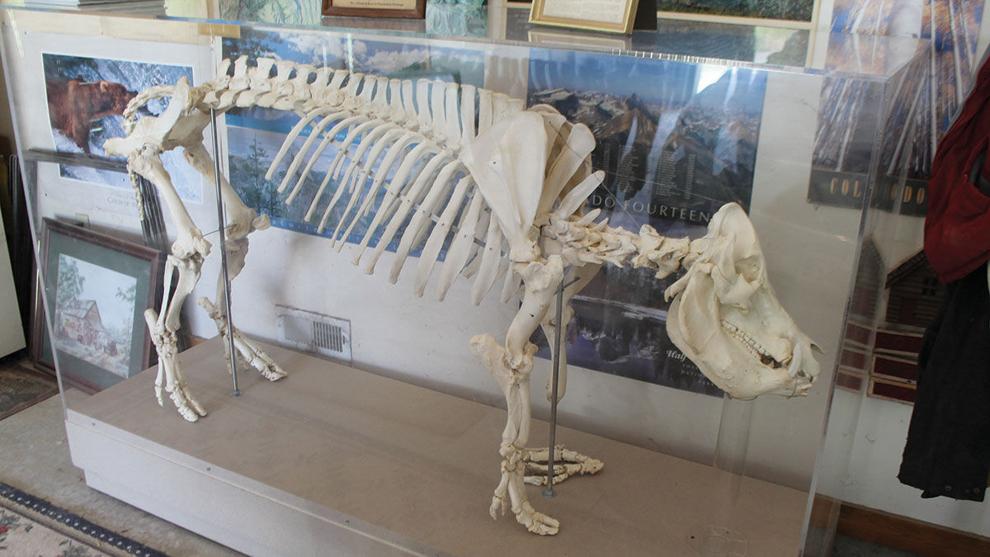 Williams has a diversified operation, with cattle and row crops in addition to the pigs. But that connection with Hampshire pigs runs deep. His dad, Earl, started raising them in the 1940s, and they have been a big part of Williams' life and his siblings' lives.
"We owe a lot to Hampshire pigs," he says. "We grew up with them. They put four out of five of us kids through college."
The family got out of the pig business when Earl passed away years ago, but Williams eventually got back into it. He had an opportunity to buy some pigs with his family herd's genetics, and after hearing some people say some negative things about a group of Hampshire pigs at a sale, Williams knew he wanted to make a difference.
"You can either listen to them and agree, or you can do something about it," he says.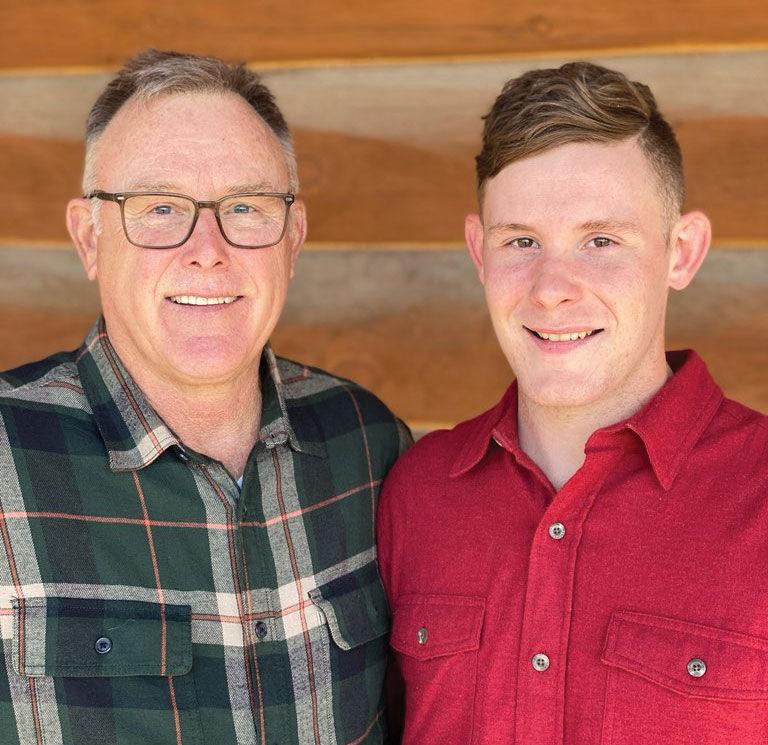 Williams farms with his son, Colton, and they keep their own breeding stock for their herd. Williams says they send their butcher hogs to a USDA processing facility and tailor their butcher hog inventory to what their customers order. They also sell breeding gilts and boars to producers, including a recent delivery to an Amish farmer.
Williams enjoys being able to share good genetics, and talking about what features make for good production animals. The Roughneck skeleton was on display for years at the American Royal facility in Kansas City, and Williams still remembers the impact the boar had for his family's herd.
Williams says Roughneck was a very productive breeder, had been a champion at the 1975 National Barrow Show, and showed potential from an early age.
"He pretty well separated himself from the rest of the pig crop," Williams says. "He was that different, in a positive way."
After being owned by two other swine operations in Missouri, Williams and his dad bought the boar, and he had a big impact for the Hampshire breed. According to the "Hampshire Herdsman" publication, Roughneck ranked first and second in Hampshire Family Heritage for multiple years in the late '70s and early '80s. The boar died in 1980, but Williams still remembers how well his offspring did at production sales, and what it was like to work with him.
"He was real easy to work with from a standpoint of handling," Williams says.
He has worked as an auctioneer for decades, and Williams' involvement in the livestock industry includes working the sale of champions at the Missouri State Fair. He enjoys looking to the future, and always trying to improve his herd and the industry.
"I'd say the most enjoyable part of it is mating one animal to another animal, and the anticipation of what you're going to get, if you were right in that decision or not," Williams says.
He has raised some good pigs, but Williams appreciates the continual progress and push for improvement.
"I like the genetics and how you build a better product," he says.