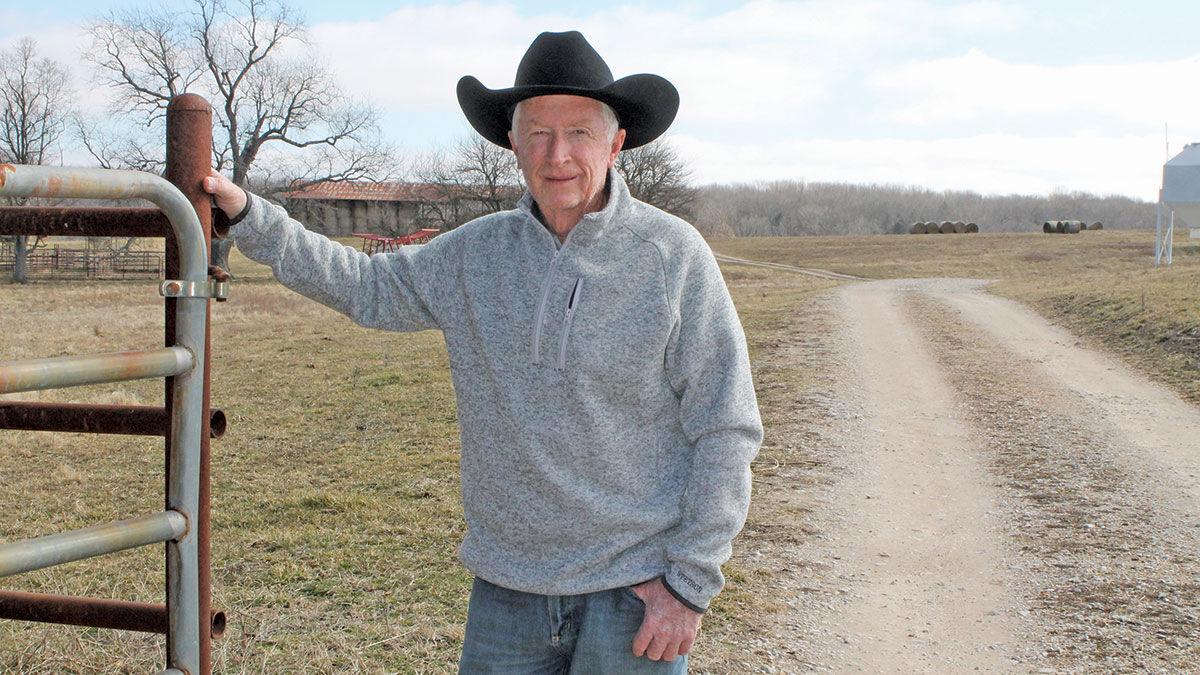 SALEM, Mo. — Down in the Ozarks, Dent County provides rocky, rolling land that's best-suited for raising cattle.
"It's what it's good for," Bobby Simpson says.
Simpson has a cow-calf operation outside of Salem, and he's carrying on a long family tradition of working in the cattle business. His ancestors came to the U.S. from England and started raising cattle, and his grandfather had a ranch out in New Mexico.
Simpson's father, Junior, was looking to move out on his own, and after looking at options in Oklahoma he decided to move to Missouri in 1952.
"He stayed with a local family for four or five days while looking at farms," Simpson says.
Simpson was born in 1956 and he took right to the cattle business.
"Every day, before I'd go to school, I'd go check the cattle," he says.
Now, his son, Jarrod, is a cattle producer as well. Simpson has grandchildren who are interested in cattle, and he says one of the great things about being a family operation is seeing the next generations get involved and take an interest. One grandson, Chase, is 10 and loves talking about cows and checking on them.
"We don't look alike, but we act alike," Simpson says of his grandson.
Two and a half years ago, Simpson sold the family farm to his son to let him make it his own while he was younger.
"I wanted to be around to see him grow this operation," Simpson says. "Ownership makes you a lot more responsible."
Of course, Simpson is a cattleman, and he says he pretty quickly bought some more cows to stay in the business himself.
He has a long history with the Missouri Cattlemen's Association, joining when he was a teenager.
"I was about 15," Simpson says. "I was in FFA. I knew what I wanted to do in life. Dad told me, 'If you're going to make your living in the cattle industry, you need to be part of this organization.'"
He was involved on the local level, although work and family commitments kept him busy. But he got more involved again, including at the state level, to make sure his kids could have the opportunities he did in the industry.
"I wanted to get back involved and make sure my son and his family, and my daughter's family, still have the opportunities that I've had," Simpson says.
He served as Missouri Cattlemen's Association president, just like his dad did in the 1970s. In January, for his efforts as a rancher and with the organization, the MCA recognized Simpson as its 2020 Cattleman of the Year. He says his dad received that award in the '70s, and it meant a lot to him to receive that recognition.
"I don't get overwhelmed a lot, but it was humbling and overwhelming," he says. "It meant a lot, not just to get it, but the family ties made it extra special."
Simpson is also happy to be part of the progress the industry has made and proud of overcoming obstacles. He says raising cattle in the Ozarks has its challenges, with rocky soil that can get dry in a hurry.
"We have poor soils; the ground's rocky," he says. "We've got some good ground, but a lot of it's rolling."
He remembers seeing the signs of people trying to make the land do what it could not.
"Back in the '50s people in this country would have patches of row crop and hogs, and there's places you can still see the erosion," he says.
But Simpson says it is encouraging to see how much progress has been made.
"You look at the Ozarks 50 years ago and today, the land, it's not eroding like it used to," he says. "We're more efficient and we're doing the right things."
Raising cattle has been a lifelong interest for Simpson, and he is grateful to be part of it, still living and raising cattle in Dent County with his wife, Cathy.
"I grew up knowing when I was 3 or 4 years old I wanted to do this," he says. "This really is the only thing I've every wanted to do."