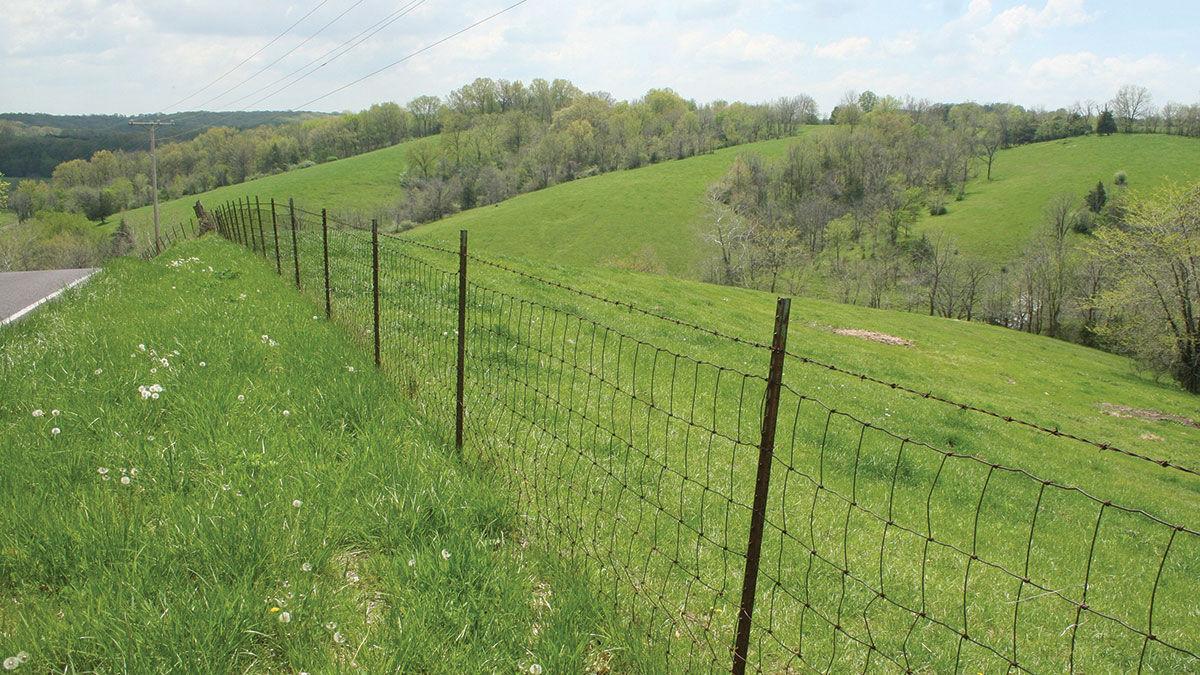 With the prolonged bitter cold in early and mid-February, anticipation for spring and green grass is building. Producers are getting closer to turning cattle out on grass.
Sarah Kenyon, field specialist in agronomy for the University of Missouri based in Howell County, says it's still a good idea to let grass get established before turning cattle out.
"This time of year people are itching for spring," she says. "They're ready to graze grass. There's a lot of anticipation. It's best to wait until we have 8 to 10 inches of growth on fescue or orchard grass. Waiting is hard, but it's worth it."
Valerie Tate, agronomist with MU Extension based in Linn County, says this gives grass time to grow its roots and sets it up for a more productive grazing season.
Tim Schnakenberg, MU Extension field specialist in agronomy based in Stone County, says the early rest helps root systems wake up.
"We've had dormant root systems in plants all winter long," he says. "We really want them to get a good healthy start."
Schnakenburg also says pastures that avoid overgrazing in the spring tend to have better stands and fare better under drought stress.
Also, it is good for producers to move cattle when pastures get down to 3 or 4 inches, and not graze it into the ground if at all possible.
"We often talk about the take half, leave half approach," Tate says. "Your regrowth will be better."
Like a lot of areas of the Midwest, Kenyon says her region is coming off some dry conditions, and producers can adjust their strategy to help pastures recover.
"We had a pretty significant fall drought," she says. "Coming out of a drought, it's best to let your paddocks rest for a few days extra, just to let them recover from that drought stress."
Kenyon says resting the pastures for too long can affect quality, but a couple days of rest can go a long way.
Also, Tate says producers should watch for weed issues in pastures that were overgrazed, battled drought and have bare spots.
"Pastures that were overgrazed are likely to see an increase in weed pressure," she says.
Cold weather can hurt forages and affect stands, but Tate says the accompanying snow may have helped with that.
"We were very fortunate when it was so cold and temperatures were below 0, we had snow to blanket," she says. "But (the cold) can damage stands."
Tate says the snow helped, but it is still a good idea to evaluate stands in the spring to scout for winter damage.
Schnakenburg says both pastures and hayfields have seen stands hurt by overgrazing, drought damage and poor fertility. This brings up the need for long-term planning.
"We need to have a permanent forage plan," he says.
This can involve taking soil tests so producers know what fertilization pastures and hayfields need, managed grazing plans, and planting native warm-season grasses because they provide good forage growth in the summer months when other cool-season grasses slow down.
Good pasture management in the spring is important, Kenyon says, because that is the most productive time for forages.
"Spring is when we get the bulk of our forage growth," she says. "The right management can go a long way."