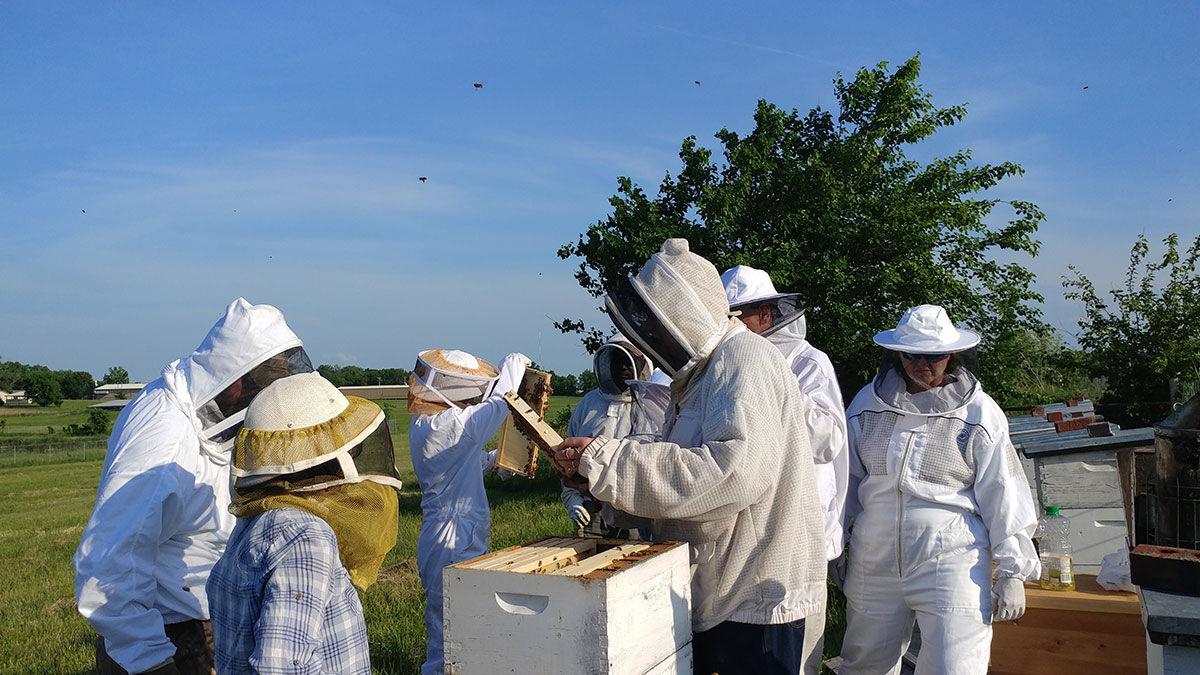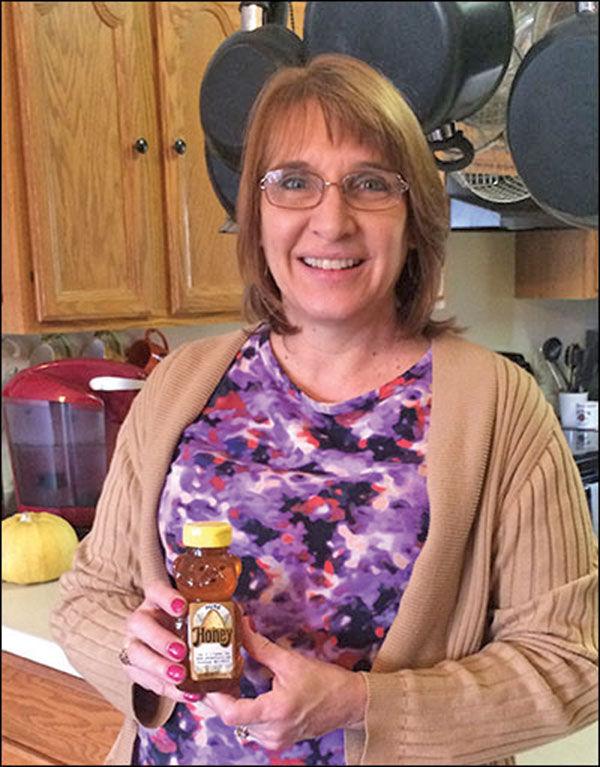 Valerie Duever remembers the first time she tried honey produced by the bees on her land. Her husband enjoyed beekeeping, and that was her opportunity to try fresh, local honey.
"The first time he harvested honey he said, "here, taste this", and it was the best stuff I'd ever tasted," Duever says.
She eventually took beekeeping classes and taught them for the University of Missouri Extension, as well as becoming involved with a local beekeeping club. Duever, a curriculum project assistant for MU Extension, also serves on the steering committee for the university's Master Pollinator Steward Program.
With their value as pollinators for a number of food crops, Duever says bees provide more than just honey.
"Everything in nature is there for a purpose," she says. "It's kind of a balance to get what humans need out of nature without disrupting food cycles."
Honeybees, along with other pollinators such as butterflies and other kinds of bees, aid in pollination of crops such as soybeans, cotton, apples, oranges, peaches and canola, Duever says.
"More than a third of our food source comes from pollinators," she says.
The natural behavior of honeybees aids in pollination.
"The main purpose of the honeybee or any pollinator is to collect nectar and pollen to take care of their young," she says. "When they collect the nectar and pollen, they're also pollinating the plant as well. After they collect, you'll have more pollen production."
Brent Vandeloecht, agriculture liaison for the Missouri Department of Conservation, says pollinator numbers have been a concern.
"Pollinator population numbers have been dropping over the last 30 years," he says.
Vandeloecht, who is involved with the Missourians for Monarchs effort to support the butterflies and other pollinators, says the issue is important for farmers.
"Pollinators improve our crops," he says.
He says a number of factors have caused the pollinator population declines, including weather events and climate changes, pesticide use, competing species and losing habitat. He says adding back habitat is a top priority, whether it is farmers or just in people's backyards.
"The main thing we can do is plant native wildflowers," he says.
People can go to grownative.com to see native wildflowers they can plant in their area. Vandeloecht says planting a variety is important. Some options include sunflowers, black-eyed Susans or goldenrods. He says farmers don't need to give up productive land to the cause, but rather can use existing areas that are not in crop production, such as field borders, grass waterways or their backyards around homes.
"On row crop farms, there's always someplace," he says. "…Make those areas as diverse as possible with wildflowers."
Mowing less along fields and roads can also help promote habitat for pollinators. Vandeloecht says the Missourians for Monarchs group has exceeded their goals for acres of pollinator habitat created, although it takes time for the native wildflowers to get established and insect populations to possibly go up.
Duever says some people keep commercial bee hives and sell their honey, although others just enjoy the activity of beekeeping and want to support honeybees and pollination.
"(Some people) just wanted a couple of hives to put out back," she says. "They wanted to help."
There are several reasons why people get into beekeeping, but Duever says nostalgia plays a part.
"The number one reason that people get into it is it's actually a connection to the past," she says. "Their parents or grandparents kept bees and they remember that."
Duever says there is also a social element to it, as well as a connection to nature. It can also benefit gardening efforts as beekeepers plant different crops in their garden that are popular with honeybees.
"The interest in beekeeping crosses all races, all genders, all ages, all economic levels," she says.
Duever says she enjoys that beekeeping is an activity where you can keep learning and improving, especially as conditions and bee habits change.
"It truly is a lifelong learning hobby," she says.