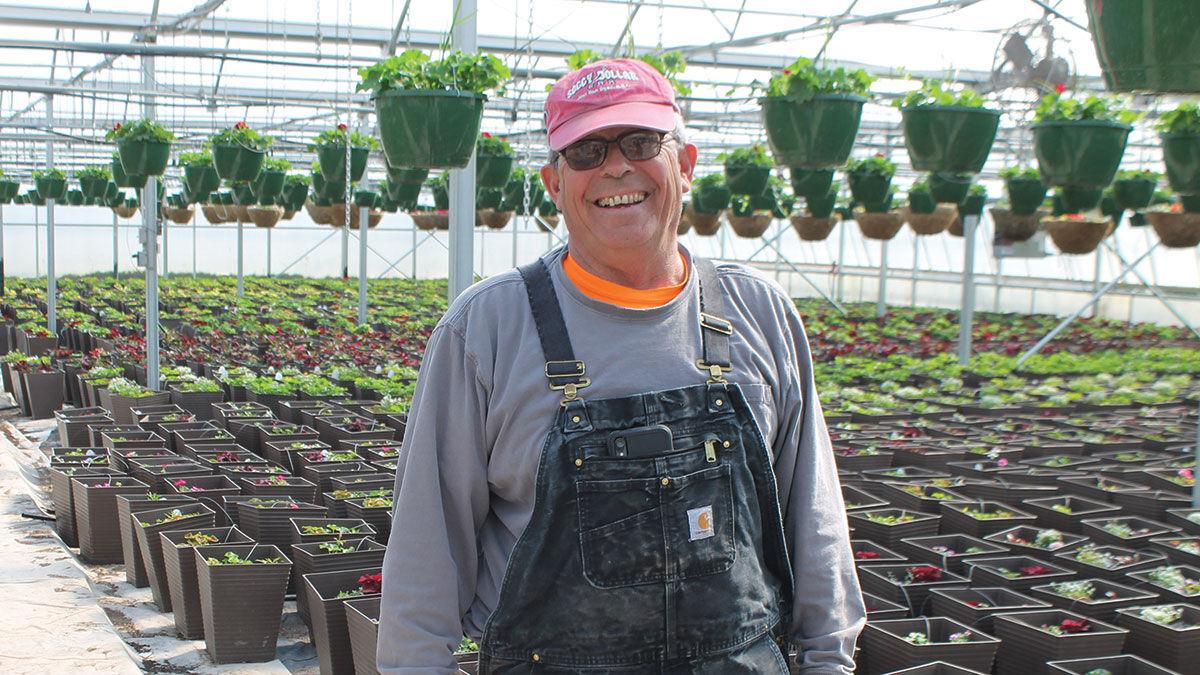 WESTBORO, Mo. — On a sunny early March day, a warm breeze drifted across the hills of Atchison County. The temperatures were pushing toward 70 degrees, but the biggest sign of spring's impending arrival might have been inside the greenhouses of Hurst Greenery, where bright flowers and vegetables, perennials and annuals, were growing.
Blake and Julie Hurst started their northwest Missouri greenhouse business in the '80s, and this busy March day showed they were far from finished with it.
"We can't stop now," Blake Hurst says.
Last year, Hurst retired as Missouri Farm Bureau president after serving for 10 years, but he plans to remain an active Farm Bureau member, and the farm keeps him plenty busy as well.
A semi truck eased up the gravel road to the greenhouses with a delivery, welcomed by the farm dogs, and Hurst hopped on the running board to direct the driver where to go, and then got in a skid-steer loader to begin unloading the plants.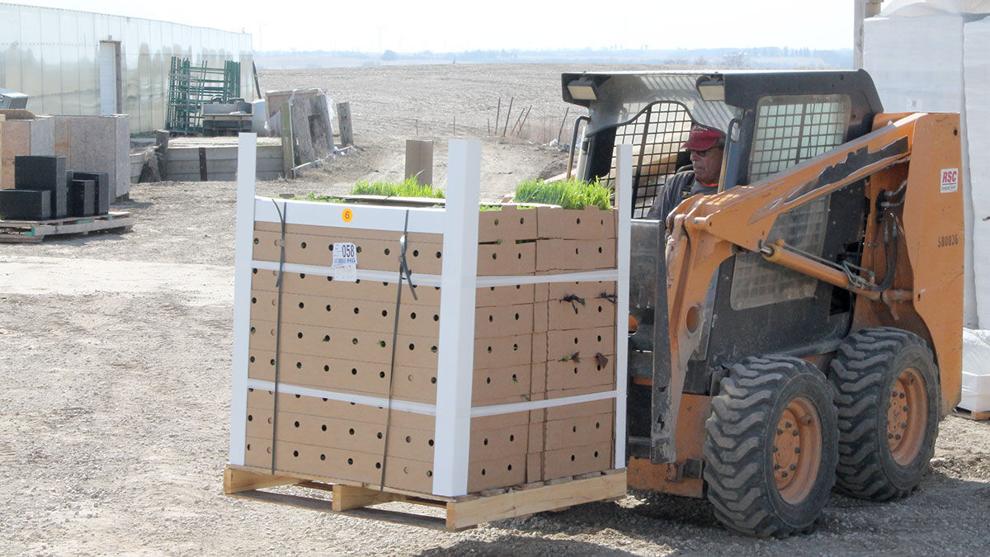 Julie and their daughter, Lee, along with other greenhouse workers, helped unpack the plants and put them where they needed to be.
Hurst says the greenhouse business is busiest in the spring, with planting beginning in January, and then sales from about the second week of April through late May. They have some summer plants as well, but that spring window is the key time for the greenhouse.
"The majority of our business is done in five weeks," he says.
They sell their greenhouse plants to Westlake hardware stores, garden centers and schools that sell plants as fundraisers.
The Hursts have a multi-generational family farming operation, growing corn and soybeans in addition to the greenhouse business. Hurst's parents, Charlie and Millie, live just down the road, and on that March day, Charlie, 85, was driving the fertilizer cart. Hurst says it's nice to have family farming in the same area.
"It's great to have people to talk to, ask questions of, bounce ideas off of," he says.
Hurst says communication helps when farming with family.
"We all get along and talk to each other," he says. "Dad is still very involved and in on the day-to-day management."
When it comes to Hurst's decision to step down last year after a decade as Missouri Farm Bureau president, he says he had accomplished what he set out to do, and it was in line with the timeframe he and his wife had discussed.
"When I was first elected, Julie and I thought that was a nice period of time," he says.
Hurst says talking with members from all over the state was one of the things he enjoyed most about being president.
"That's something I really missed this last year, and I will miss. Julie and I would go to (county) annual meetings," Hurst says.
He remembers long trips from the family farm up near the Iowa border in northwest Missouri all the way down to Crawford and Mississippi counties in southeast Missouri. He and family members who made the trips would get to the rural communities early, drive around town, check out courthouses and local historical markers, soaking up the heritage of rural Missouri.
The job also included managing personnel, working on policy issues and meeting with lawmakers. Hurst says there have been a lot of issues through the years, many of which are ongoing, although two ballot successes standout.
"We were successful in two different statewide ballot initiatives, 'Right to Farm' and redistricting," Hurst says, referring to a state constitutional amendment in 2014 guaranteeing Missourians the right to farm, and an initiative last fall to change the state's redistricting process. Supporters of the measure said it would ensure good representation for rural communities.
Hurst plans to stay active in the organization.
"I'm still a member, Atchison County board," he says with a smile.
The greenhouse business has provided a lot of memories along the way, including delivering flowers and plants across a big swath of the Midwest, from Davenport, Iowa, all the way out to Imperial, Nebraska. Hurst remembers delivering to a small town that had sold plants as part of a school fundraiser, and concluded based on the population of the town and the number of plants that the students must have sold to everyone in town.
He also remembers familiar drives, delivering to stores in Kansas City, Omaha and Lincoln. Hurst says it is 88 miles from the greenhouse to the first Earl May store in Lincoln.
There have also been a lot of late winter and early spring days when it was nice to be indoors working with plants in the greenhouse.
"This time of year, being in the greenhouse is pretty pleasant," Hurst says.
On the other end of the growing season, harvest is one of his favorite times on the farm, as it is for many farmers across the state.