JEFFERSON CITY, Mo. — For east central Missouri farmer Mark Scott, last year was a reminder of the variety in the farming experience. It was a year of flooding, and he had fields in the Missouri River bottom that did not get planted. But he also had fields on higher ground that utilized the abundant moisture to produce good yields.
"We had an excellent corn crop," he says.
For Scott, who lives near Wentzville, farming is a way of life, but it is also a business where the bottom line matters. He knows the farming experience is both of those things – the joy of living and working on your own land, but also the way his family earns a living.
"You want to say it's a way of life, but at the end of the day you have to be able to pay your bills," he says. "It is a business."
The business side of farming means Scott pays close attention to crop markets, trade news and the infrastructure of the nearby Mississippi River, on which most of the grain he grows is shipped. He farms in Lincoln and St. Charles counties, at the western edge of the St. Louis metro area.
"Almost all of what I grow goes to the river terminal and gets shipped down to the Gulf of Mexico," he says. "Trade is the lifeblood of my operation."
Joe Koenen, University of Missouri Extension ag business specialist based in Putnam County in northeast Missouri, says farmers put in a lot of work and record keeping to manage the business side of farming, including taxes.
"Certainly good record keeping is a really good start," he says. "That gives you a better feel for where you're at."
Koenen says many farmers get help with the tax part of their business, going to a professional tax preparer.
"Most farmers go to a tax preparer," he says. "I think they need to do that because the laws are complicated enough, especially with a business like farming."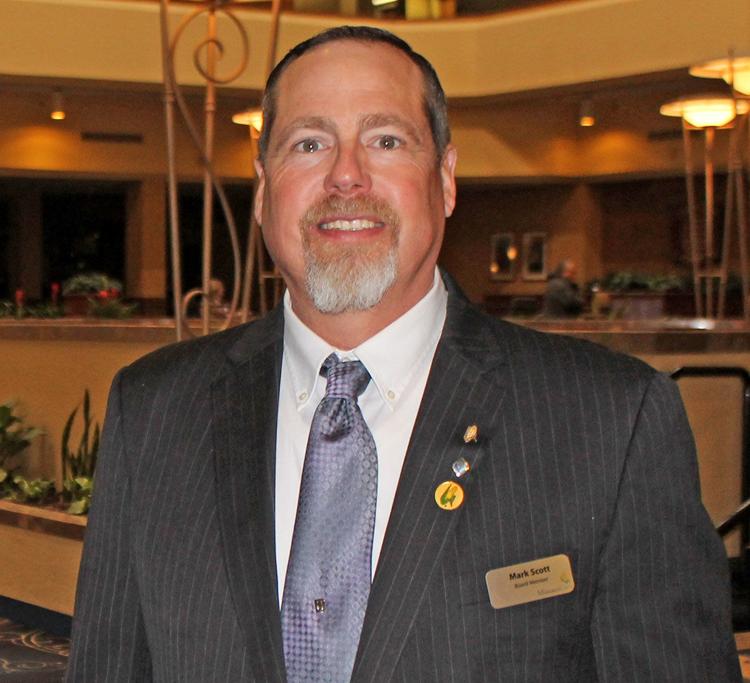 Scott serves on the board for the Missouri Corn Growers Association, including recently as president of the board. At the Missouri Corn annual meeting in Jefferson City Jan. 29, he talked about the issues facing farmers in Missouri, both for the way of life and business side, including trade, ethanol and the use of eminent domain.
Part of the farming way of life involves worrying and wondering about factors often beyond growers' control, but it also means heading into the new year and another spring planting with optimism. Scott is hopeful for a year of good yields, and hopefully fewer flooded-out fields this time around.
"Let's hope we have a good year," he says.