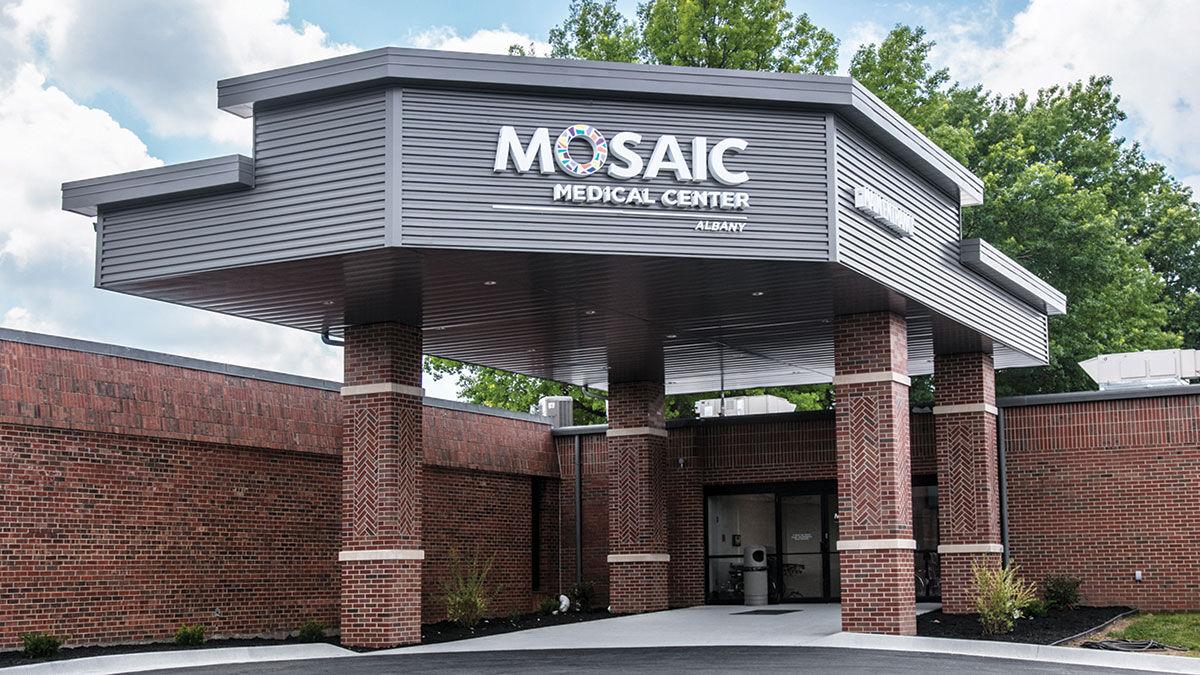 Jon Doolittle knows firsthand how important hospitals can be to rural communities.
"I grew up in Albany," he says. "I was born down the hall here."
Doolittle is the president of the Mosaic Medical Center in Albany, a critical access hospital in northwest Missouri, and he enjoys his job. The hospital also operates clinics in some of the surrounding smaller towns.
"I've got a one-word job description," he says. "Take care of people who take care of people."
He also serves as chair of the Missouri Hospital Association board of trustees. Doolittle says rural hospitals and access to health care serve a crucial role in rural communities.
"It is very important for rural communities to have access to good medical care," he says. "Just quality of life. Nobody would want to live in an area where they didn't have access to good medical care."
Johnathan Hladik, policy director at the Center for Rural Affairs, says providing quality health care locally as much as possible supports local economies.
"Access to health care makes it possible for you to stay in the community and do business in the community," he says. "These days it seems we always have a reason to make a quick trip to the bigger town. … Before you know it, that becomes the place where you refuel, buy groceries, and get a bite to eat. In doing so, you are investing in that town instead of your own. A doctor visit becomes just one more reason to spend your money elsewhere. When we keep essential services in our community we make it easier to invest in our community."
More broadly, Doolittle says it is part of the important national task of maintaining strong rural communities for cultural and economic reasons.
"It's important to this country to have strong rural communities," he says. "America needs strong rural communities. You can't ask people to live the rural lifestyle and do what they do without having access to the best and safest health care."
Of course, providing good health care to people in rural areas comes with challenges. Doolittle says the top challenges are providing care to the poorest and sickest people in the community, and people being able to travel for specialist care.
"When you are a small-town hospital, those problems are your problems," he says.
Doolittle says rural hospitals have to be creative and attract specialists when needed, while also providing a variety of services. It also helps to have medical staff willing to expand beyond their comfort zone and address a variety of issues.
"A lot of our rural providers are generalists," Doolittle says.
He says sometimes the hospital can bring in specialists for periods of local availability and also use telehealth to help people contact specialist care.
The Albany hospital, started by the community in the 1950s, joined the Mosaic network at the end of 2014, and Doolittle says partnerships like this allow hospitals to share electronic medical records, partner on projects and providing care, and share technology. Mosaic has hospitals in St. Joseph and Maryville as well.
He says the Albany hospital is part of the Mayo Clinic Care Network, which provides access to the Mayo Clinic's world-renowned specialists.
"Our tagline is 'our experts have experts,'" Doolittle says.
He enjoys being part of a small community and seeing how the people work together to find solutions to the challenges.
"We're all kind of looking out for each other," Doolittle says.
The industry continues to face challenges, such as the sometimes-contentious issue of Medicaid expansion in Missouri. He notes that the statewide ballot measure to expand Medicaid in the state did not fare well in rural areas, but he says the overall focus should be on finding ways to provide good health care for people.
"Regardless of your personal feelings about any one issue, I think it's good to be on the side of people being able to access those (health) services," he says.
Doolittle says the pandemic brought challenges as well for rural healthcare workers, but he says it has been inspiring to see how caregivers met the need.
"We're tired," he says. "People never want to admit when they're tired. We've been fighting a somewhat mysterious disease. … You had people who just poured themselves into being whatever their communities and patients required of them."
Overall, Doolittle is grateful to be able to work at a small rural hospital and help make a difference for people in his community.
"What's a more honorable profession than providing health care?" he says.