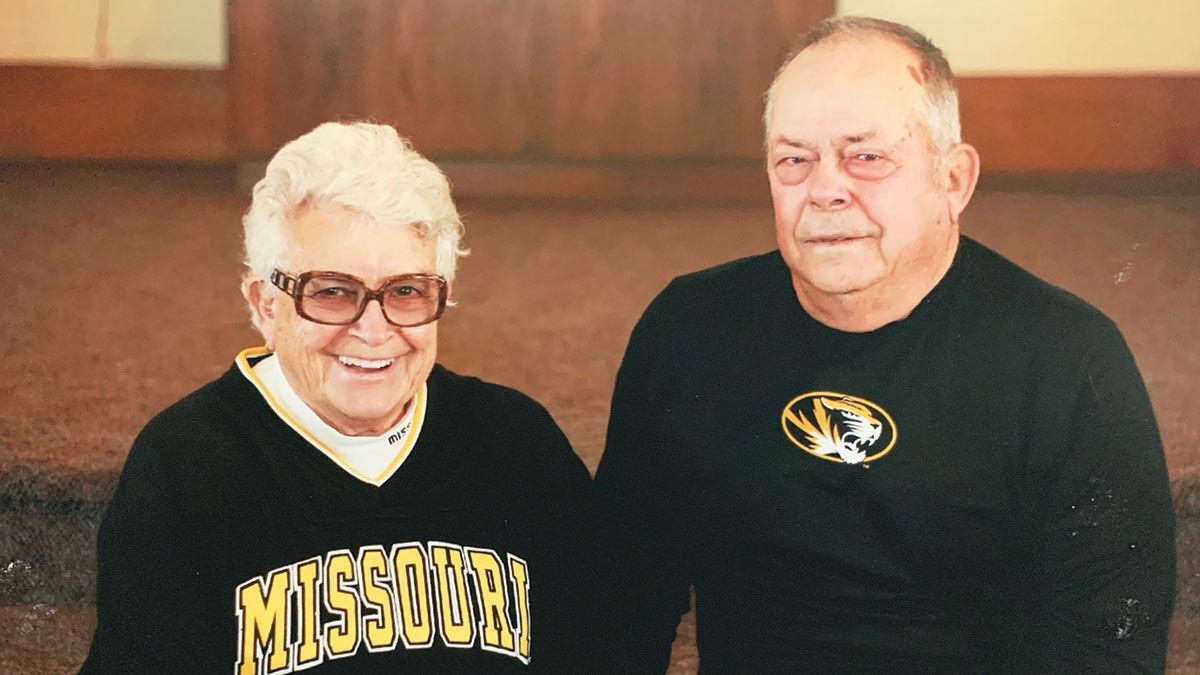 TARKIO, Mo. — This is a love story 65 years in the making that continues to be written every day.
As the matriarch of a family that has given so much to Missouri agriculture, Millie Hurst shares how it all began.
"He says that the first time he ever noticed me was during a 4-H tour that ended up at our house," Millie says of the beginning of her relationship with her husband, Charlie. "I ran out of the gate in the yard, and he says that was the first time he really started to notice me."
The year was 1953. Millie was a freshman. Charlie was a sophomore.
Millie and Charlie married soon after she graduated from high school, in 1956. While in college at the University of Missouri in Columbia, Charlie had joined the U.S. Air Force ROTC and soon the young couple found themselves relocating to bases across the U.S. as Charlie pursued pilot training.
"We moved from Texas to Florida to California," Millie recalls. "All of the bases were good, and we met good friends, but when he was given the decision to commit to the Air Force long-term or go home, we went home to the farm."
Charlie was an only child, so with Charlie and Millie away, Charlie's dad was farming by himself.
"We had always thought of coming back to the farm, but he (Charlie) really had planned on finishing pilot training and being in longer. It was a big decision because he loved pilot training and was doing well, but he also didn't want me to raise our children by myself while he was gone," Millie says.
When Charlie and Millie returned to Atchison County, they farmed land Charlie's dad had rented from the Craig family in 1931. This spring marks 91 years that Hurst Family Farms has farmed the land.
Returning to the farm with their young son, Blake, Charlie and Millie soon welcomed Kevin, followed by their youngest, Brooks.
Neither have ever questioned their decision to come home, Millie said. The couple worked together on the farm to build the life and the family they are so proud of today.
"When the boys each brought home a wife from college, I finally got girls," Millie said. "We raised three boys who gave us 10 grandchildren, who have given us 13 great-grandchildren."
Along with Millie and Charlie, all three of the Hurst boys and their families have shared a passion for agriculture, serving as directors for state commodity associations, Farm Bureau, the Farm Service Agency and countless community involvements.
Today, Millie and Charlie are both still a part of the farming operation — Charlie ran the combine this past fall. Blake, his wife Julie and two of their three children — along with Kevin's wife, Nancy, and their four sons, and Brooks and his son — all farm together.
"There's a lot of us on the farm," Millie laughs. "And the two grandchildren who didn't come back to the farm are both lawyers. We don't worry about getting into trouble."
Like all farm families, Millie and Charlie's life hasn't been without sorrow and struggle. The family lost a cornerstone of their family and farming operation when pancreatic cancer took Kevin in 2019.
The pair has weathered countless floods, crop failures and economic depressions with a resilience Millie credits to having the support of family and a good sense of humor.
At the end of the day, looking back on the life that they have built and forward through the eyes of the next generation of Hurst Family Farms, Millie says, "The greatest blessing has been to have our family close and to see them all take an interest in some type of farming."