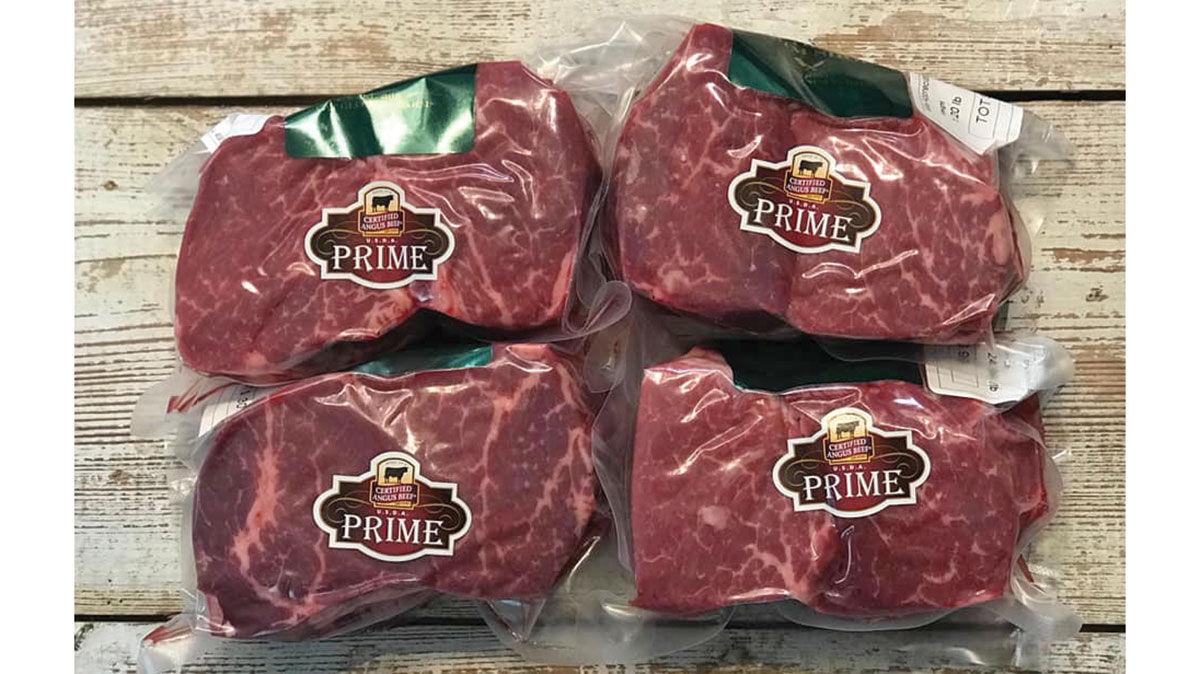 MILLER, Mo. — While the COVID-19 pandemic has undoubtedly taken a toll on the U.S. economy, many food-centric businesses have reaped the opportunity of a more engaged producer-consumer relationship.
This is especially true for producers who have seized the opportunity to market directly from the farm.
For Traves Merrick and his family's business, Gleonda Angus Farms, the COVID-19 pandemic has driven their on-farm beef sales beyond expectation.
"In the month of June alone, we made as much as we did in the entire second quarter of 2019," Merrick says. "The amount of ground beef that went out the door was insane. I was worried about it being a one-time deal, but it has stuck. People are still calling, to the point that we are completely out of our own ground beef."
Merrick cites the customer connection, consistency of product and atmosphere as the biggest drivers of The Farm Shop at Gleonda Farms' success, saying that their customers are getting more than a steak when they make the drive to the family farm in Lawrence County in southwest Missouri.
"We have a lot more than beef that we are offering in the farm shop. We have honey, eggs, Mom's homemade cookie mixes and we sell chicken and pork when we have someone local who can supply it," he says. "The walls are decorated with the history of the farm — we have really created an agritourism stop."
With two years under the shop's belt, the founding intention wasn't to create an agritourism destination. The goal, like so many farm operations, was to diversify opportunity both in terms of revenue and advertising.
The farm's livestock operation had more than 50 years' worth of performance data along with several production years' data from retained ownership. They knew their product.
"We have known what we are producing for years," Merrick says. "And we knew that we should be offering it to the public. In the last four years we have had three calves grade Select. Last year we didn't have any. We knew that we wouldn't have a problem supplying a consistent product."
Producing a consistent, data-verified product also opened the door for a unique opportunity with the nationally recognized Certified Angus Beef brand, making The Farm Shop at Gleonda Farms one of the only small, on-farm retailers to market under the brand.
"It took a lot of work to get that relationship started, to be able to market under the CAB brand," Merrick says. "And we learned, even before the pandemic, that we were going to sell a lot more ribeye (steaks) than we have processed from our own cattle, so we have been supplementing the steaks from the beginning. We have always been very transparent about that, and our customers appreciate that and can be assured that the quality is the same when they see the CAB brand."
Merrick says that the brand provides another level of integrity and notes that CAB has provided marketing assistance, along with The Shop at Gleonda Farms' own social media efforts, which have also helped the business to grow.
"So much of our growth has been word-of-mouth and social media," he says. "We joined a couple of chambers of commerce and stay active in supporting 4-H and FFA, and even though we are right in the heart of cow-calf country, we do a lot of business with other cattle producers.
"But the majority of our business is coming from Mount Vernon, Springfield, and we even have folks who drive up from Branson."