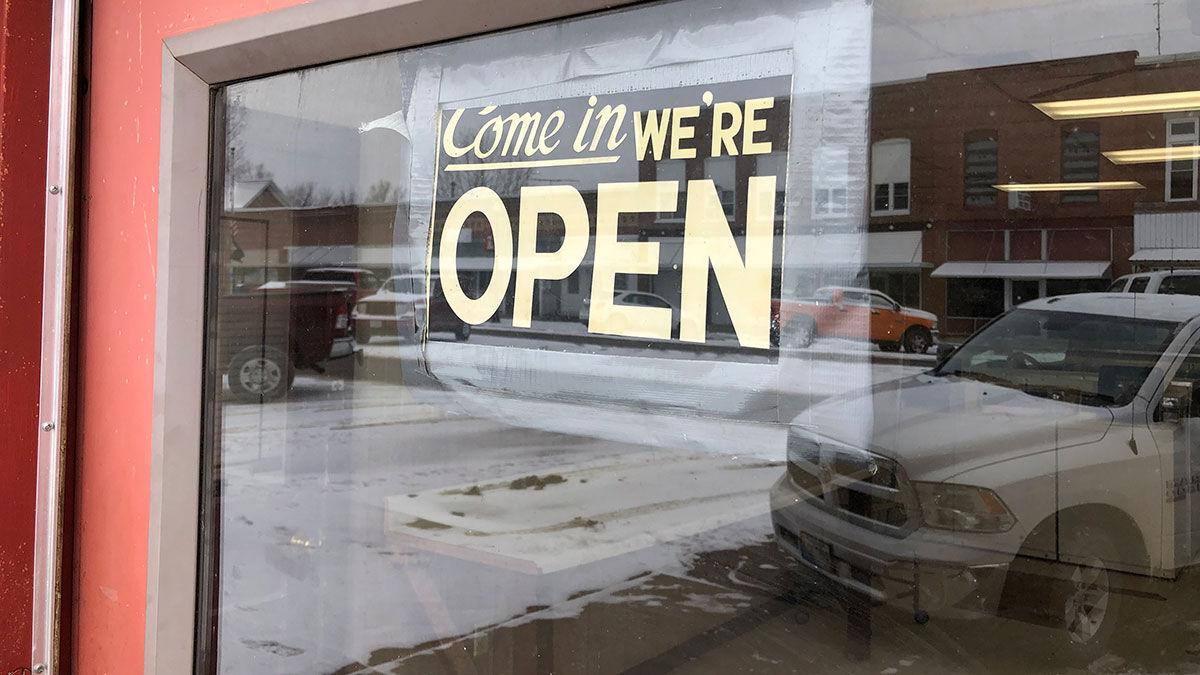 When it comes to how rural small businesses have been impacted by the coronavirus pandemic — and how they have started to recover — it's not one-size-fits-all.
"I don't think there's one simple answer to it," says
Brian Depew, executive director for the Center for Rural Affairs. "It's really variable. It depends on the industry. It depends on the state you're in."
Different states and counties have implemented different measures to control the virus, and for different lengths of time. Depew says some industries like construction have been less impacted, while the service industry was hit hard.
"Food service, hair salons, they certainly had a rough patch," he says.
Many areas saw restrictions on business from April through June last year, in the effort to slow the spread of the virus initially.
"Even a month or two months, that makes a big difference in your bottom line at the end of the year," Depew says.
Even after many regions opened back up somewhat, the pandemic has continued to impact businesses. Depew says the federal Paycheck Protection Program has helped make up for lost income for many small businesses.
"The Paycheck Protection Program has had a lot of impact for a lot of communities, if for no other reason than the size and scope of it," he says.
The businesses have also gotten by with innovation and creativity where possible. Depew uses the term "pandemic fine" to describe how many businesses are doing, meaning things are not ideal but they found a way to make do.
"In a lot of our small towns, small businesses are run by an entrepreneur, and last year really forced them to be entrepreneurial," Depew says.
Restaurants shifted their focus to takeout and delivery meals, and other businesses implemented safety measures to conduct business while protecting customers as much as possible.
Dina Dunklee, executive director of the Versailles Chamber of Commerce in Versailles, Missouri, says the pandemic provided challenges, but most businesses in her community had a good year last year. She says coming up with ways to do business while implementing safety protocols was key.
"They did well," she says. "They thought outside the box."
Depew says the situation drove home how important it is to have these small businesses in local communities, particularly when travel was limited.
"The pandemic sort of helps make the point about the importance of Main Street businesses and having those basic services," he says.
On the policy side, Depew says it will take time to calculate what did and did not provide the intended help for people and businesses, but he says creating policy that is more nimble could be helpful. As an example, he said Congress could put triggers into federal law that provide additional unemployment assistance automatically when unemployment spikes up to certain levels.
States also have programs in place to help small businesses. The Missouri Agricultural and Small Business Development Authority, housed within the Department of Agriculture, awards value-added grants to grow new enterprises that aid rural economic development.
Jill Wood, executive director of MASBDA, says the funds can make a big difference and are targeted to help with business planning purposes.
"MASBDA is a silent partner to many small business projects across the state," she says. "The demand for these funds has been impressive the last three years."
Long-term, Depew says having broadband Internet access is a key issue for small businesses in rural areas, along with financial stability.
He expresses hope vaccination numbers will go up quickly and case numbers will decline, although it will continue to be a process rural small businesses have to work through.
"I think there's still a lot of ambiguity and uncertainty," Depew says. "Figuring out how to manage through that ambiguity is what's going to matter here."