COLUMBIA, Mo. — When farmers are thinking about utilizing solar power, Ches Heitmeyer says there are a number of factors they should consider. Through his company, Show Me Star Energy, he has worked with several farmers, and one of the first steps is thinking about how they want to use the technology.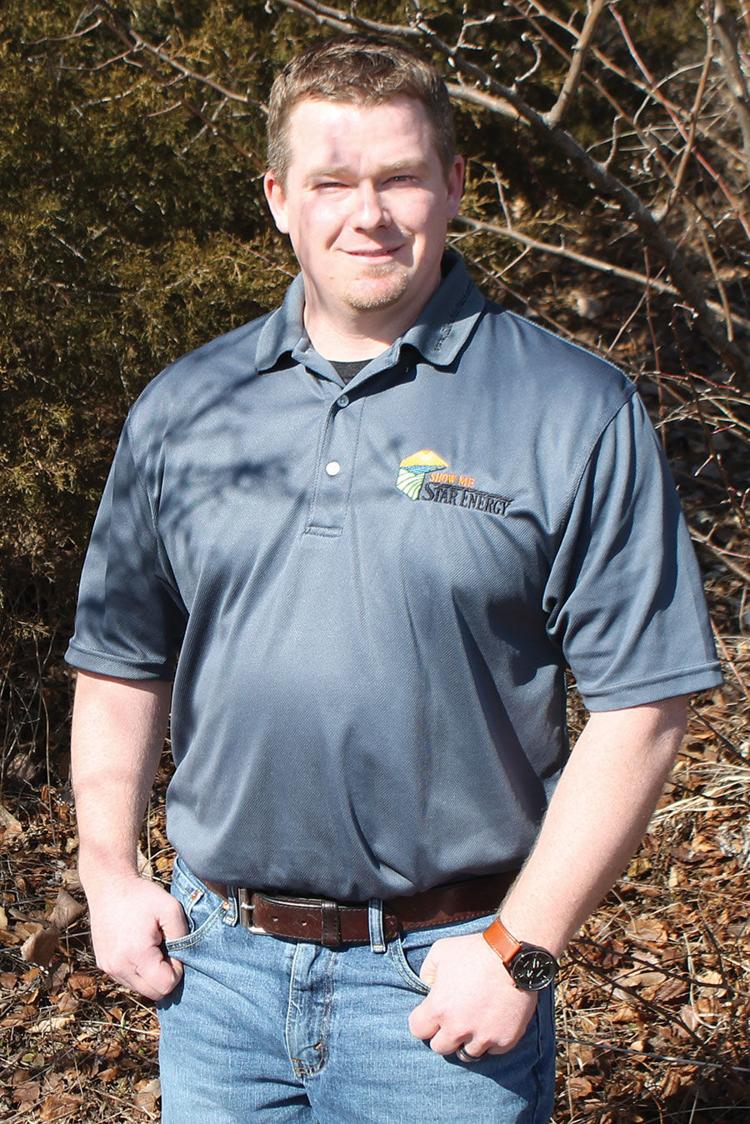 "It's in a lot of hog buildings, a lot of operations like that," Heitmeyer says of how solar power is most commonly used in agricultural settings. He also works with people who install solar in residential situations.
Producers should also be looking to take advantage of incentives available for installing solar. Heitmeyer says the federal government has a 30 percent overall tax credit for the cost of installing solar, although it is dropping to 26 percent after this year.
The USDA also has the Rural Energy for America Program (REAP), in which qualified producers are eligible for a payment equal to 25 percent of their loan for installing a solar energy system, and the USDA also backs 75 percent of their loan, helping them get lower interest rates. Several Missouri utility companies also have incentives for installing solar.
Dave Steward, who farms near Kenney, Illinois, in DeWitt County, had solar panels installed in January. His system will power everything on the farm, including his home.
"The credits were the main reason I did it," Steward said.
He said that, on average, the system pays for itself in about six years for residential customers and just three or four years for farms. In addition to his home, his system will provide electricity for machines in his shop and five grains bins.
"I've been known to have a $600 electric bill in October," Steward said. "I'm hoping we can kick into that a notch."
Anybody with high energy needs can benefit from solar power, Heitmeyer says, but farmers in particular seem interested in it.
"Hog buildings, it just works because they have high energy needs throughout the year, cooling and heating," he says. "Anybody who has continuous usage, you get those ROIs."
Heitmeyer estimates most farming operations, with the current incentives, get their return on investment between four and seven years after installation.
In some cases, solar power can offset 84-90 percent of a building's energy needs, Heitmeyer says. It usually makes more financial sense for solar power systems to be "grid tied" — connected to the local utility system, although this means they are limited to 100-kilowatt systems.
"That's the net metering cutoff," Heitmeyer says. "Anything you overproduce will go back on the grid."
Producers can get a credit for kilowatt hours they are able to sell back to the utility company. This most usually comes into play during the long daylight periods from April through September.
"That's when solar is really going to make sense," he says.
Heitmeyer says solar can be a good investment without the incentives, but they make a big difference and have helped contribute to huge growth in solar usage.
"Solar makes sense on paper without the USDA incentives," he says. "But the ROI is longer, and you're talking a couple hundred thousand dollar investment."
But farm families are generally interested in improving the bottom line and value long-term, Heitmeyer says.
"They really know that value, and they know where they're going to be in 10 or 20 years," he says.
One challenge to solar usage is there isn't an industry standard when it comes to what materials are the best quality, and people are still fairly unfamiliar with the technology.
"There's no John Deeres out there; there's no Ford trucks out there," Heitmeyer says. "People don't know what parts to get, about maintenance."
John Patterson, who produces corn and soybeans on a farm in Galatia, in Saline County, put in a solar-power system on the farm two years ago. He is optimistic about getting his investment back but is not sure how long it will take.
"I'm hoping for the best," he said. "I don't know how long it's going to take to pay off. There are so many unknowns out there, like what kind of maintenance we're going to encounter."
Solar maintenance is generally fairly minimal, but Heitmeyer says getting a good warranty with parts from a reputable company is a good idea. He also advises farmers get a variety of quotes and learn about what panel quality they would be getting.
Additional reporting by Nat Williams.