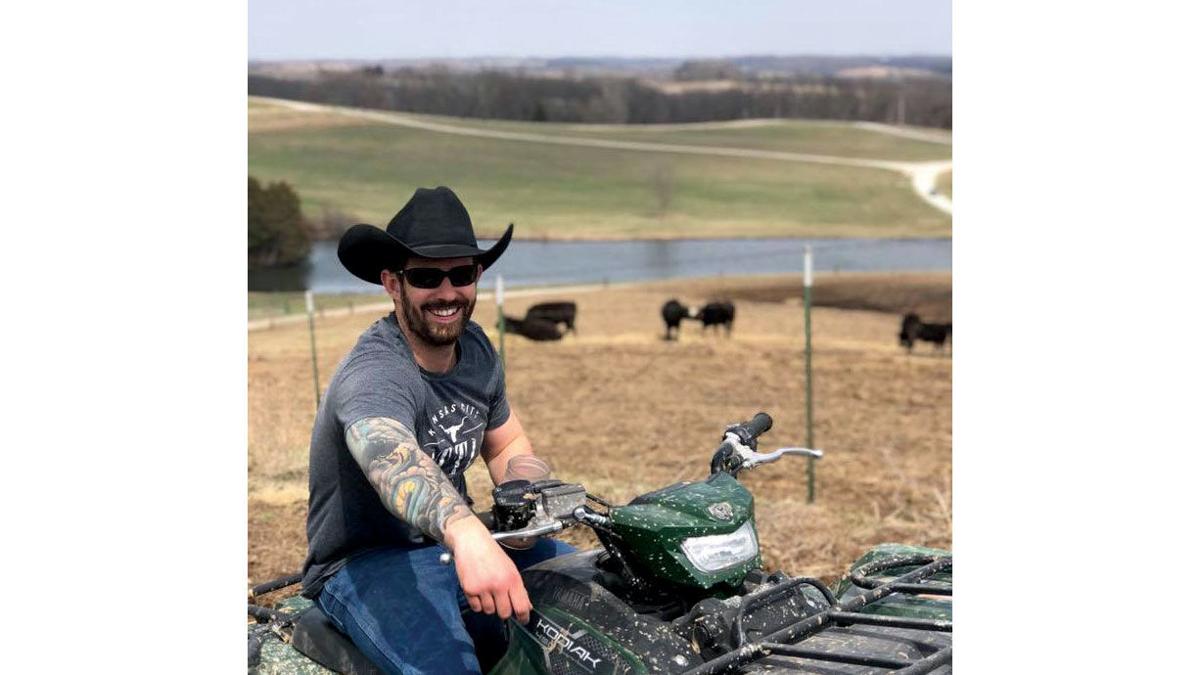 WESTON, Mo. — Sergeant Patrick Montgomery hated being told his military skills would not carry over to civilian life.
"Not all the skills like kicking in doors do, but that determination and willpower of telling yourself that it'll be tough, but you're not quitting, does carry over," he said. That mentality helped him transition from being a soldier to a business owner.
Montgomery joined the military in March 2011 and was deployed to Afghanistan for a short tour.
"My brother-in-law was killed and I was afforded the opportunity and honor to bring him back to the U.S.," he said.
While back in the U.S., Montgomery attended Ranger school and graduated in March 2012. He returned to Afghanistan and eventually served as a sniper before retiring as an E5 Sergeant.
Coming out of the service, Montgomery wanted a career that excited him. He enrolled in veterinary school and fell in love with treating large animals. Montgomery discovered that did not pay enough, though, and decided to pursue a career in ag business.
"I didn't come from an ag background," Montgomery said. "But I would sit and listen to my ag professors talk about how the consumer was wrong about organic and the extra labeling put on protein items."
He realized there was a disconnect, and decided the most profitable business structure for him was direct consumer marketing that educated the customer and provided a high-quality product. KC Cattle Company was born.
Based just north of Kansas City, near Weston, Missouri, KC Cattle Company markets Wagyu beef directly to the consumer. Montgomery raises full-blooded Wagyu on the farm and outsources Wagyu x Angus cross calves. All the cattle are finished and the product distributed on-site.
Montgomery chose Wagyu for its superior quality. He wanted to distinguish his business from online competitors and sell a product worthy of a premium price.
"Wagyu definitely provides a better eating experience," he said.
The venture began in 2018 by marketing to restaurants in the Kansas City area.
"I thought since I'm a one-man operation, it makes more sense, but I found out quickly it didn't," he said. "Back then, the questions I got the most were 'What is Wagyu?' and 'Why is it so expensive?'"
So last September, Montgomery changed his business to target consumers directly.
"I get to build relationships and don't have to chase checks," he joked.
Today, KC Cattle Company sells online and ships beef nationwide. Montgomery hoped the product would sell itself through word-of-mouth, but that was not the case. So he used social media to share his story and market the brand.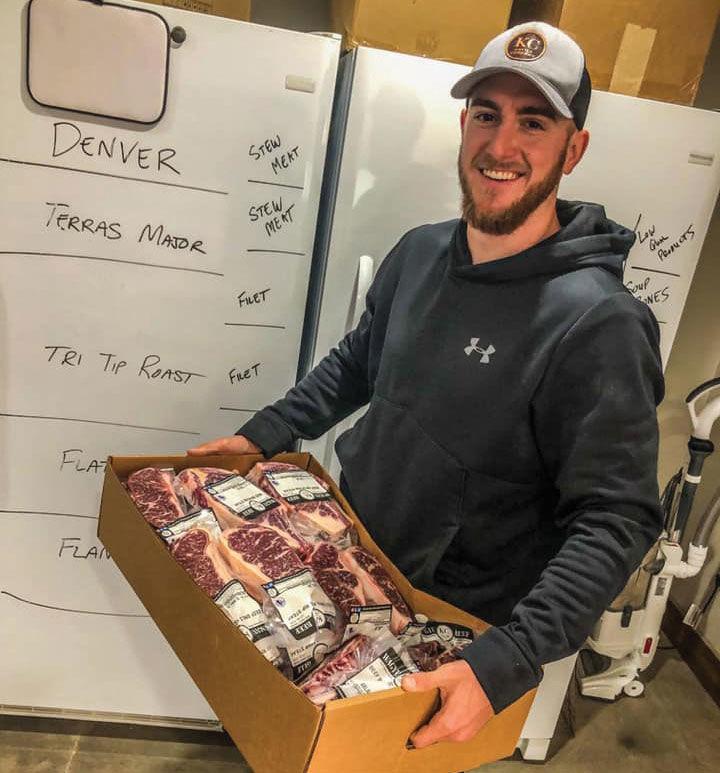 "For me, [the brand] meant being 100% veteran-owned. Today, we're 100% veteran-operated too," he said.
Montgomery shared the story of farm life, building his shipping center and the struggles of daily business operations.
"That was relatable to people," he said.
As sales started coming, Montgomery hired a marketing firm to help with his website.
"That got us onto the Today Show, the New York Times and Forbes magazine," he said.
Business took off, and in its second year, KC Cattle Company increased sales by 700% and harvested nearly 130 head. Next year, Montgomery predicts that sales number to triple.
Montgomery makes sure to source quality cattle and keep his business operations agile.
"It's a lot easier for me to make a decision and implement it with six guys underneath me compared to larger companies that have a hard time adapting to changes in the food market," he said.
But the business still presents challenges. Pricing structure, shipping logistics and inventory forecasts are delicate areas.
"When I first started, I wasn't charging enough," Montgomery said.
In two years, he has raised his price four times and still sells on the lower end compared to other Wagyu retailers. To solve shipping issues, Montgomery now uses a tiered pricing structure. This encourages customers to buy more beef less often.
"It's a win-win," he said.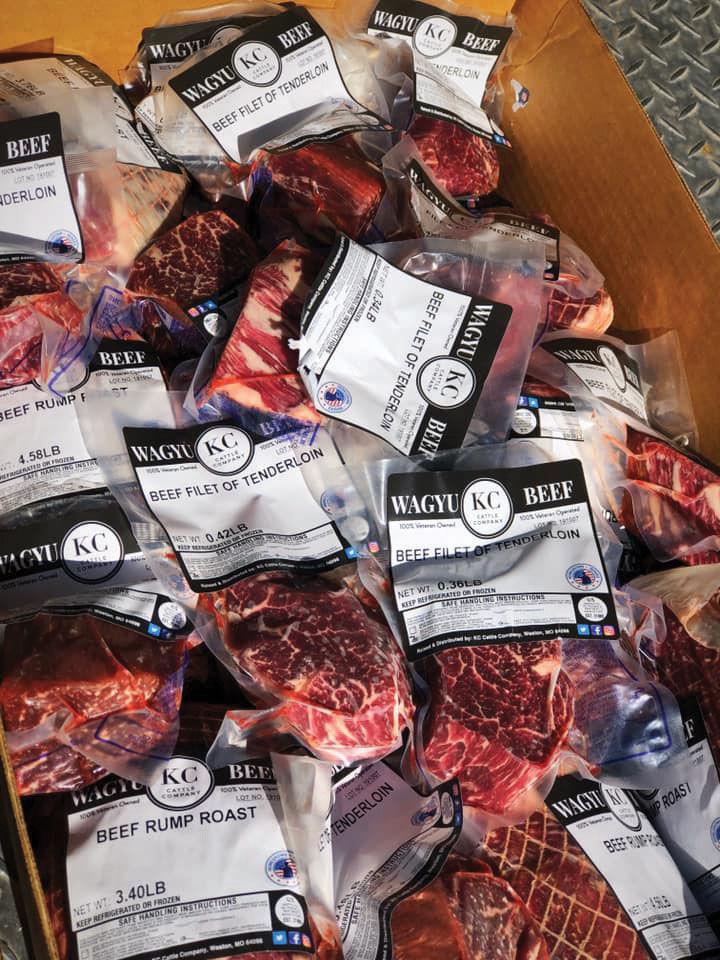 The inventory management remains a mystery though. Montgomery has to plan how to cut each animal harvested a month before the product sells. Once online, the beef often sells out within a couple days.
"Everything we do right now is limited edition. When it goes to the website it's not there very long," he said. "We have to be agile and balance profitability on the carcass with how much volume we can do."
It's stressful at times, but Montgomery relies on the problem-solving skills learned in the military. He is able to lead his team when deadlines are tight and keep everyone motivated to accomplish the goal.
"It's being able to handle insurmountable stress and not faltering when that happens," he said.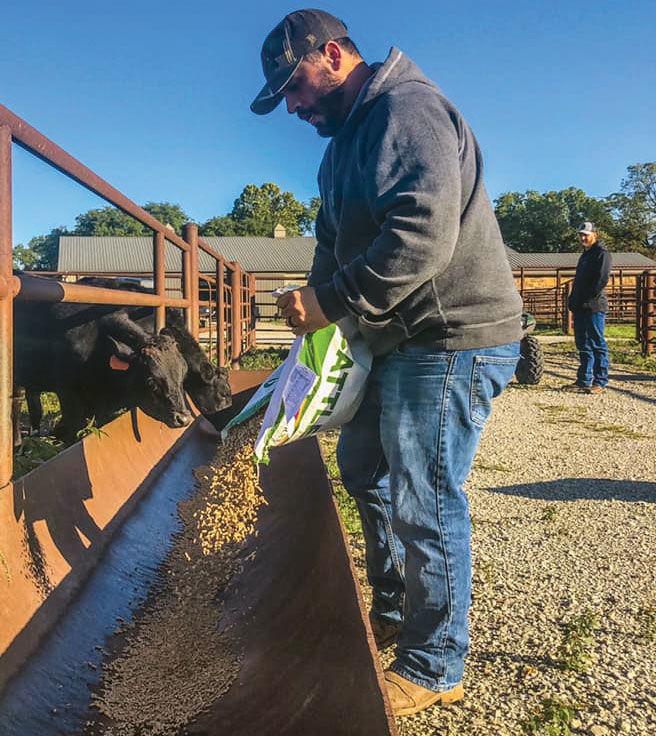 KC Cattle Company is looking forward to the future.
"The part I get the most excited about is being able to hire more veterans," he said. Montgomery has hired three veterans in the last year and has plans to continue expanding production in 2020.
"We have some pretty cool plans in the works with our website and getting a retail space in Kansas City," he said.
But he also knows that slow and steady wins the race.
"I made up my mind when it all started that I don't want to be a huge company that's doing a large amount of sales and making a small profit. I would rather be a smaller company focused on profit and taking care of my customers and employees," he said.