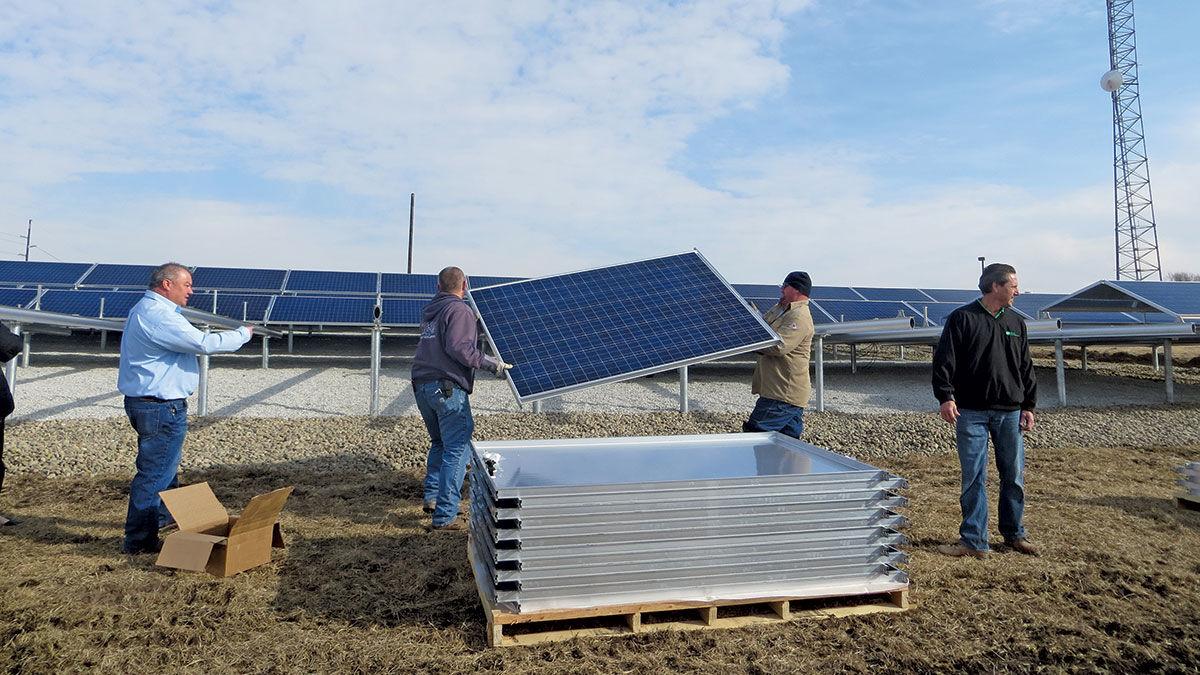 When the Platte-Clay Electric Cooperative installed its community array of solar panels, communications director Garrett Poorman says they were the first to do so in the state. The co-op began building the panels in 2014 and they were ready for use by 2015.
"The inspiration behind that project was to give our consumer members the opportunity to subscribe to those panels and support renewable energy," Poorman says.
Residential and small commercial members can lease a solar panel and buy its output on a long-term basis, or add the solar energy for a shorter term, with a month-to-month contract. Poorman says they can go online and view the output of the solar panels in real time, as well as year-to-date information.
The panels produce electricity throughout the year, although he says certain times of year and weather conditions are better for production.
He says the solar array is part of a long-term investment in solar technology for the electric cooperative, located in rural west central Missouri. Having their own solar panels also gives members a chance to see the results of solar power firsthand and see if it is a good fit for them. Poorman says the co-op has had school groups and other individuals out to tour the solar array and learn more about it.
"The biggest benefit we're seeing is giving us a hands-on opportunity talk with consumers about the technology," he says. "… It gives them an opportunity for a really hands-on look at technology we feel is going to be a big part of the future."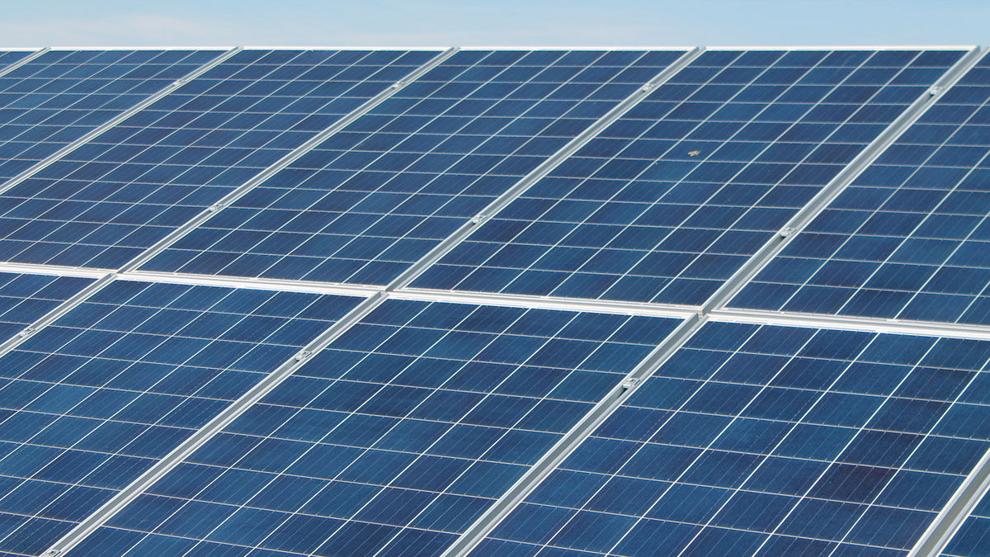 The use of solar power is something Poorman says the co-op expects will continue to grow, and several members have had questions about the panels and how they work.
"It's something we know will continue to grow," he says. "We definitely see a lot of curiosity from members about our community solar array. It's been a great teaching tool."
The Platte-Clay Electric Cooperative is part of a power generator cooperative, Associated Electric Cooperative, Inc., in Springfield, which draws electricity from a variety of sources, including wind, hydro, natural gas and coal.
Chris Massman, with the Association of Missouri Electric Cooperatives in Jefferson City, says renewable fuels are part of the state's power mix, and many rural electric co-ops in the state have installed their own solar panels.
"Our power supplier, AECI, has renewables in our fuel mix and we have several co-ops that have community solar arrays available to their members," Massman says.
The co-op arrangement gives members a chance to take advantage of a variety of power sources, and also a place to learn reliable information about solar power and the factors to consider, Poorman says.
"As an electric co-op, our members are our owners," he says. "Everything we do is about serving them. It's not just about the bottom line."