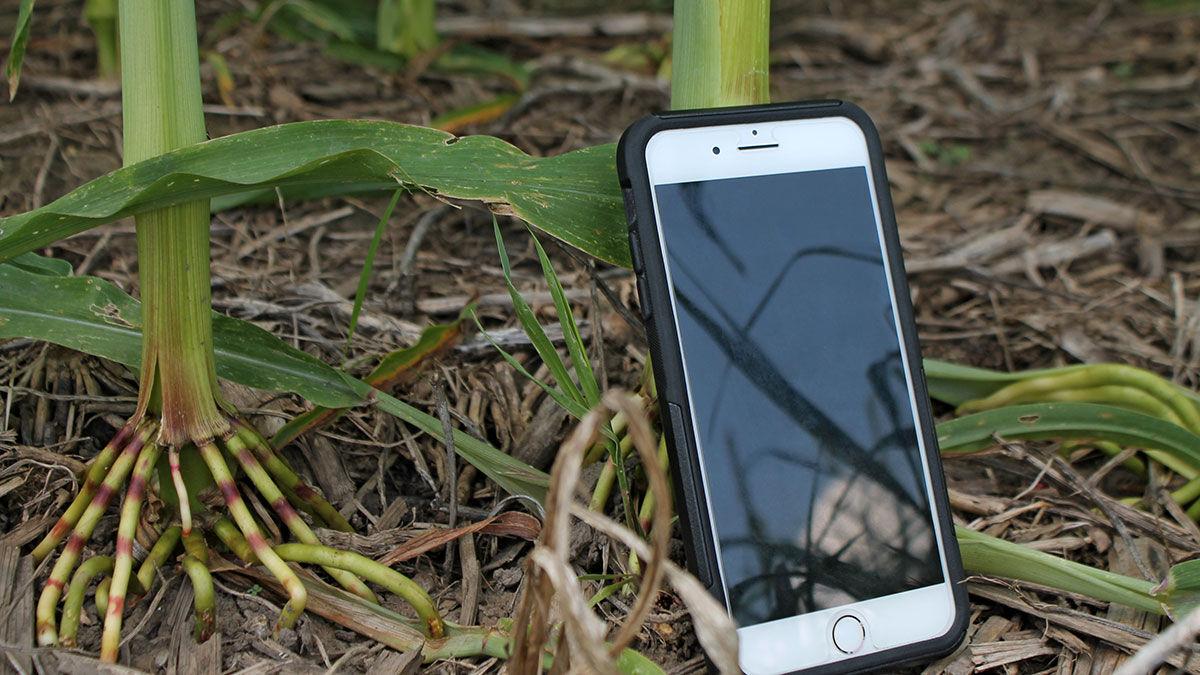 Agriculture has seen dramatic changes from technology in recent decades, and the industry continues to see new innovations on the way to increased efficiency.
Lance Albin, president of UMB Bank's agribusiness division, says farmers and ranchers have shown a willingness to change and adopt new technology to continue to improve their operations.
"It is impressive to me, especially the folks who are in their later years of farming, because they didn't grow up with a phone or tablet in their hand," he says.
A variety of technologies have changed agriculture in this century.
"Things like seed and chemical advancements, GPS and auto steer and variable rate technologies have been revolutionary over the past few decades," Albin says. "These type of technologies have fueled tremendous gains in the productive capacity of American agriculture."
There are other technologies just now becoming widely available that will continue to have an impact, Albin says.
One of these is the "internet of things," tiny sensors that can be used to gather data on crops, livestock and equipment. That data helps with monitoring and efficiency, improving profitability.
"The internet of things, they're tiny sensors," Albin says. "Initially, they were both costly and, depending on where you were, there might not have been the wireless capacity to handle the data. Now they are cheaper, and the cloud really helps drive the availability for farmers."
Cloud computing involves storing data on the Internet rather than on a hard drive. Albin says the cloud helps store and manage data, especially during the busy times.
"There are some major compressed times through the year, especially planting and harvest," he says. "There can be huge, huge amounts of data."
Another technology is radio frequency identification (RFID) sensors which help track the supply chain and can help ensure quality and safety. Albin says the IDs provides transparency that consumers are looking for, and help identify problems.
"It helps you know you have a problem before it's a huge problem," he says.
Also, artificial intelligence can help farmers with the many decisions they have.
"If you think about the number of decisions made on a farm, it's almost endless," Albin says.
Farmers are able to collect enormous amounts of data, but AI can help them process it and analyze it. Albin says the technology uses things like historical data for a farm, rather than just county averages.
"It's very granular and specific to your farm," he says.
Terry Griffin, Kansas State University cropping system economist, says farmers adopt the latest technology at different rates. He says a Kansas Farm Management Association study showed several factors impact the speed that new technology is adopted, including farm size, age, wealth and type of farming operation.
Griffin says farm families with younger farmers in them are more likely to have interest in the newest technology. Also, farmers might choose which technologies are for them, and decide to wait to implement others.
"Sometimes waiting is an optimal decision," Griffin says.
The National Pork Producers Council says gene editing is a technology that has potential for the livestock industry. The NPPC says gene editing could lead to animals that are more disease-resistant, require fewer antibiotics and have a reduced environmental impact.
NPPC President Howard "AV" Roth, a pork producer from Wisconsin, says a Dec. 21 decision by the Trump administration to give the USDA regulatory oversight of gene editing was encouraging.
"This announcement represents a critical milestone to ensuring American agriculture maintains its global competitive edge," he says.
Albin says not all farms will want to use all the technological options, but he says being open-minded can be beneficial.
"I would just encourage them to be open to it," he says. "Some of it can feel pretty technical, but an afternoon or a day at a conference can distill what you need to know."
Albin adds that producers don't have to be an expert to benefit from the technology.
"You don't have to understand every detail," he says. "I don't know how my television works, but I still enjoy the broadcast of the Chiefs game."