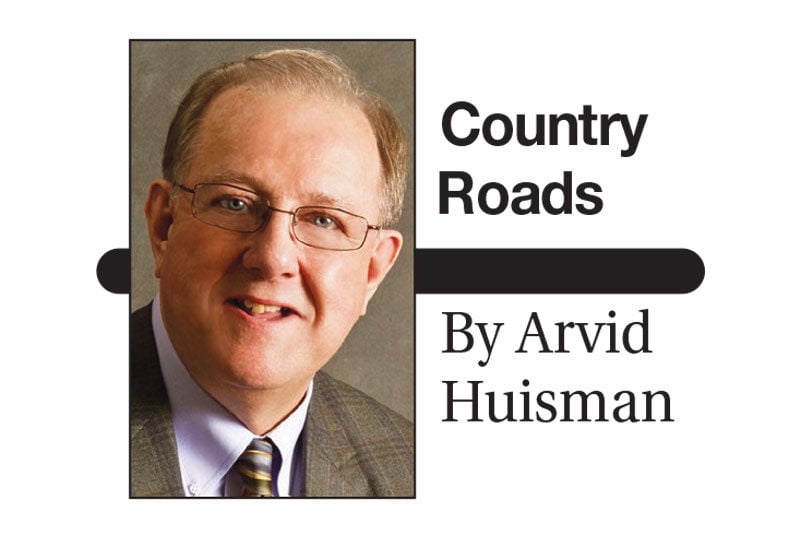 They say it isn't bragging if it's true. The following is true, so I'll tell my story at the risk of appearing to brag.
Nearly 20 years ago I made my entertainment debut on a stage in Branson. That's right, this large fellow who can't carry a tune, can't dance and has no natural sense of rhythm performed on stage at a major theater in Branson, Missouri.
Here's what happened.
My first wife, Cindy, and I enjoyed visiting Branson and made at least two trips a year to the southern Missouri community. On this visit we had made a decision to go at the last minute and had not made theater reservations. There are a lot of venues in Branson, and there are always a few seats available somewhere.
When we arrived in Branson we decided we wanted to see, among other shows, the Dutton Family Show. This is a wonderful show featuring an entire family of highly talented musicians.
We stopped by the Dutton's box office and I asked for two seats, including one on an aisle. I am a large guy coping in a normal-sized world, and an aisle seat allows me to spill over a bit.
The young lady in the box office said they had a nearly full house that night, but she had two excellent seats. I purchased the tickets.
Upon returning to the car my wife asked where our seats were located. I told her we had two great seats — second row, center section and at the end of the row.
Some of the Branson entertainers select an old, fat bald guy from the front row to come up on stage and be humiliated in front of hundreds of guests. I usually avoided upfront seats for that very reason.
When my wife learned where our seats were located she said, "That's awfully close to the front, you know." My heart sank a bit but I cranked up my machismo and replied, "I don't care; they aren't getting me on the stage."
As showtime approached, we found our seats and settled in, waiting for curtain time. About a half hour into the show, the mother of the Dutton family came down into the audience saying she was looking for "someone to help." I tried to become as invisible as someone my size can. It didn't work.
Mother Dutton walked up to me, stuck her microphone in my face and asked my name and invited me to join her on stage. I noticed my wife was shaking with laughter.
Sometimes you do what you have to do, so I stood up, hitched up my jeans and followed Mother Dutton up the steps to the stage where she introduced me to the audience. Father Dutton then handed me a triangle and instructed me to accompany the orchestra, which quickly struck up the old Elvis hit, "All Shook Up."
As the song began, the Duttons' two attractive young daughters locked arms with me and began doing a kick dance. I can't dance; even a kick dance.
The taller of the daughters teasingly ran her fingers through my thinning hair, reaching the top of my head with some difficulty. Even with a pretty young lady running her fingers through my hair, I kept up with the band and played the triangle as instructed. Soon it was all over and I returned to my seat, thankful that I was 400 miles away from home.
Unbeknownst to me, two Iowa friends — one from our church in Des Moines and the other a friend from Sioux City — were in the audience, and during the intermission came down to our seats to tell me how much they enjoyed my performance. Their laughter betrayed their compliments.
A few days after returning home we invited our children to join us for supper, after which I showed them a video of my "performance." Our son laughed but our daughter, deeply embarrassed, hid her face in a pillow.
When we go to Branson these days, I am very careful to stay away from the front of the theaters. Two decades after my debut I am even older, fatter and balder and an even better target. I can't handle that much fame.
---
Arvid Huisman began writing Country Roads 32 years ago, and today the column appears in several Iowa newspapers. He can be contacted at huismaniowa@gmail.com.