One farming axiom has withstood the test of time: high yields drive big-ness. Just consider how the steady increase in yields over the past half-century has propelled the size of combines. It's also true when it comes to grain carts.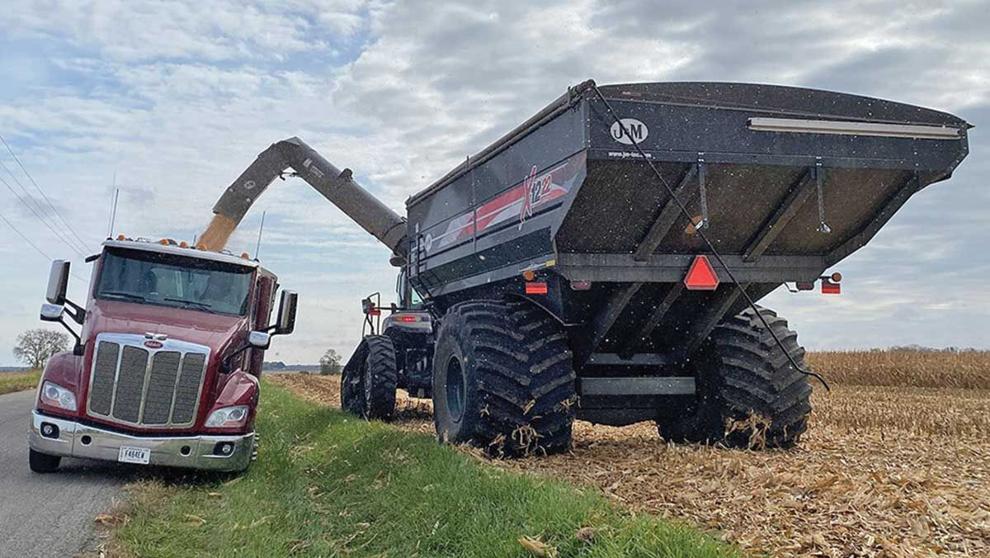 Thirty years ago, when Iowa corn yields averaged a mere 150 bushels/acre, the typical cart seen scurrying across Iowa fields was 500- to 700-bushel capacity. Now — with average yields topping out at 200 bu./acre and higher — most new carts in prime Iowa and Illinois corn country are 1,000- or 1,100-bushel capacity. Or even larger.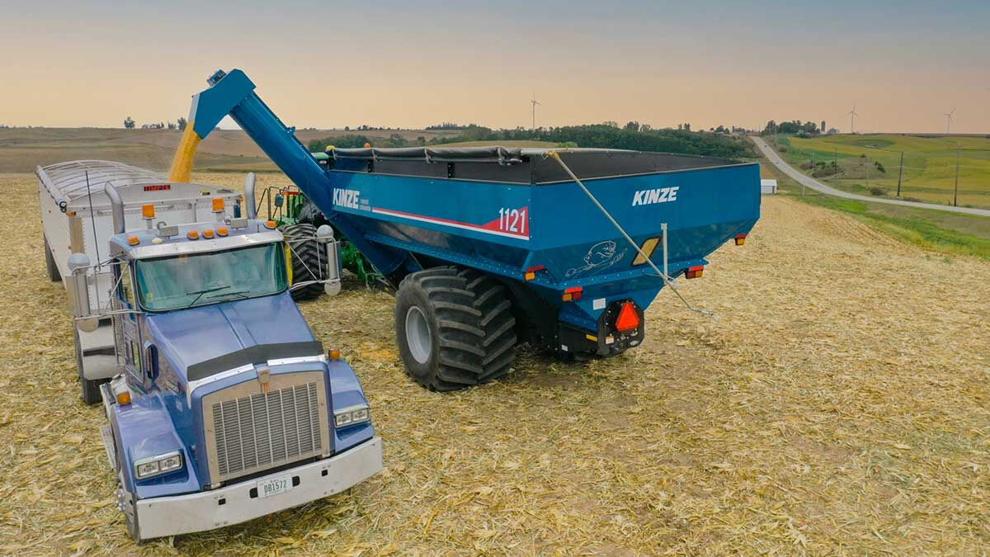 Like the 2,500-bushel behemoth from Brent — touted as the world's largest. Introduced in 2019, the model 2596 is the largest in the Avalanche family, rides on 50-inch wide Equalizer tracks and unloads at a heart-thumping 1,000 bushels per minute. Fast enough to fill a semi full in just a couple of minutes.
"Bigger sure seems to attract new business," said Chris Currans, territory manager for Demco Mfg. Co., a grain cart maker with facilities in Boyden and Spencer, Iowa.
"When I started in the business, the 650-bushel size used to be my biggest seller," said Currans, who recently celebrated his 20th year with Demco. "Now most new carts are in that 1,000-bushel size range."
Currans, whose territory covers the grain-cart-rich country of eastern Iowa and central Illinois, said he's been a little surprised by how quickly the market has shifted to the large-capacity carts — not just in the Corn Belt, but in small-grain country, as well.
"Most guys are getting 200 bushels an acre corn on a continuous basis, and they are moving up to bigger combines … and these machines are harvesting 4,000 to 5,000 bushels an hour (or more). And then the challenge becomes 'How to haul away all that grain?' No one has enough carts, trucks or people," emphasized Currans.
What are some rules of thumb for determining the optimal size cart for a grower's operation? There's no simple formula, according to Currans.
"Most Class 8 combines with a 12-row corn head are traveling about 5 miles per hour and have about 400 to 500 bushels when full … and these days are unloading on the go 75% of the time. The choice of size and number of carts often boils down to the number of available tractors and operators," he said.
Growers with few tractors might choose a single 2,000-bushel cart (if the tractor has the hp to pull it) while others with more tractors (and drivers) might prefer three 1,000-bushel carts, Currans explained.
With the increased sales of the supersized carts, the percentage equipped with tracks has also shot up. Currans estimates that about 75 to 80% of today's big machines are now being ordered with tracks.
Other ag equipment dealers are also seeing the big cart evolution.
"The trend has clearly been towards the higher-capacity carts," said Lane Robinson, owner of Robinson Implement, an AGCO dealership in Irwin, Iowa, which offers Killbros carts and gravity wagons.
Over the past decade, he has seen a shift to the larger machines and says the 1,100-bushel Killbros 1950 model hits the sweet spot in his west central Iowa market. His customers favor its rugged simplicity.
"Our grain cart business is solid," states Dylan Silfer, sales specialist at Barker Implement, a Shelbyville, Illinois, farm equipment dealership offering a wide range of brands, including J&M, Kinze and Unverferth.
The 1,000 and 1,100-bushel carts are by far the most popular in Barker's trade area.
"With the 1,100-bushel size, operators can fill a 1,000-bushel semi without cramming grain in the corners of the cart," explained Silfer. "And that means guys don't have to make a second trip to the truck — just fill and go."
The newer X-tended Reach 11 and 22 Series from J&M Mfg. are among his dealership's biggest sellers. Customers like the straight unloading auger design that provides greater upward, outward and forward reach, providing operators with better visibility and control.
The new generation of grain carts are not only bigger, but also smarter, as manufacturers integrate advanced electronics and yield info management technology into their scale systems.
Thanks to a partnership with Agrimatics, a Saskatoon, Saskatchewan, developer of equipment monitoring and data management solutions, Demco carts now offer Agrimatic's innovative Libra Cart — a grain weighing system that collects harvest data automatically.
As Currans explained, "The system collects load cell data from the grain cart axles and transfers that data via Bluetooth, turning your iPad into a load scale." Slick.
---
Rick Haun has more than 35 years' experience writing about ag and industrial equipment, much of that time with John Deere. He resides in Shawnee, Kansas.