With only a few weeks before the planters start to roll, a good number of Midwest growers use this lull to head to places like Arizona or Florida where they bask in the sunshine and warmth — and maybe even enjoy a few rounds of golf. Others, though, head to the National Farm Machinery Show in Louisville where they are treated to a sea of glimmering iron and the intoxicating smell of fresh paint. If you like farm machinery — or the thundering power of a major league tractor pull — this place is nirvana.
No wonder equipment makers view this show as one of the most important of the year — and an ideal venue for introducing new products. With more than 800 exhibitors, the list of new machines is long, but headlining the new products are several new tractor lines — including the new 4-wheel-drives from Case IH's Steiger brand.
Now celebrating their 70th anniversary, these brutes have carved out a reputation for strength, dependability, and heavy-pulling prowess. And the new Steiger series carries on that tradition with six new high-powered models — the 425, 475, 525, 555, 595 and 645. With up to 699 peak horsepower, these workhorses are plenty capable of handling the heavy, wide-working tillage, planters and air seeders that have become commonplace on many U.S. and Canadian farms.
In addition to higher horsepower, these new 4-wheel drives also boast a complete cab makeover that includes new styling, new premium sound system, and a new LED lighting package. The new machines also are available with Case IH's AFS Connect data management technology — which opens up a broad range of precision farming applications.
The 4-wheel-drive Steigers offer a choice of two transmission options. Go with the mechanical PowerDrive powershift transmission, which offers the fuel- saving Automated Productivity Management (APM) system. Or choose the CVXDrive and enjoy the smooth, precise speed control of a continuously variable transmission.
New Holland also used the Louisville farm show to showcase its new 300-horsepower T7 Long Wheelbase tractor — which the company said is the most powerful and compact machine in its class. The new T7.300 delivers more power while maintaining the dimensions and maneuverability of standard T7 models.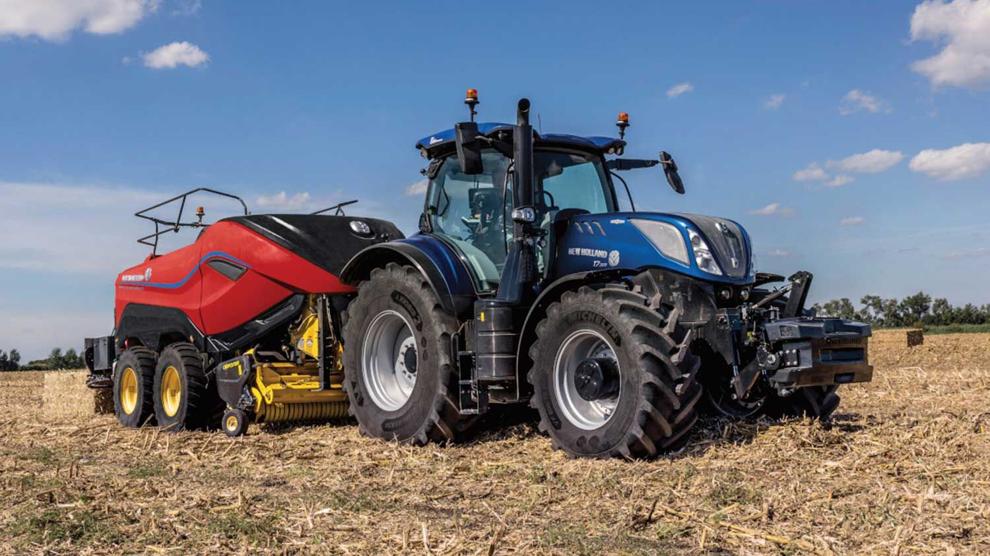 "Our customers told us they wanted a tractor with more power without the downside of bigger frames and more weight, and they didn't want to sacrifice maneuverability," said Oscar Baroncelli, head of tractors for New Holland. "We took up their challenge and developed the new T7.300 Long Wheelbase. It delivers greater engine power with larger tires, with no increase at all in overall dimension."
The new model also comes equipped with a few smart tech features, including Tractor Implement Management (TIM), a system which maximizes implement performance.
The T7.300 long wheelbase tractor also offers New Holland's PLM Intelligence system, which includes the IntelliView touchscreen color monitor, IntelliSteer auto guidance, and IntelliTurn for automated end-row turns.
The new T7.300 Long Wheelbase model also comes standard with the premium Horizon Ultra cab. With a low 66 decibel sound level, it's one of the quietest cabs available, according to New Holland.
There was also plenty of news around smaller horsepower tractors at Louisville, including the announcement of expanded horsepower options in the Case IH family of Vestrum utility tractors. The new models include the Vestrum 110 which offers 88 PTO horsepower and the new Vestrum 120 which produces up to 102 PTO horsepower.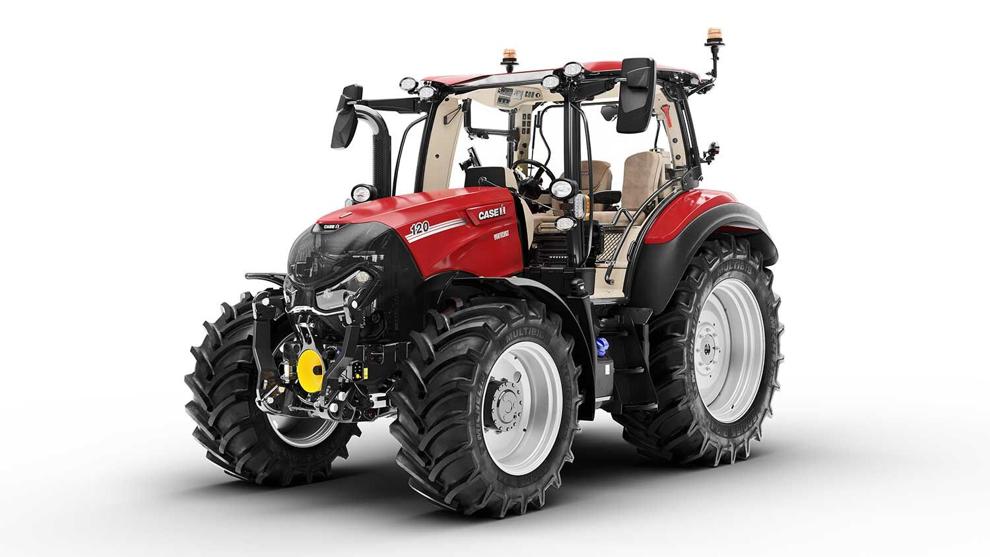 New cab features include an optional panoramic roof for an unobstructed view of the loader up to full lift, a new in-cab cool box, and a loader joystick with a forward/reverse shuttle and a new Advanced Farming Systems (AFS) Pro 700 Plus touch-screen monitor.
The Vestrum series is available with two transmission options: CVXDrive continuously variable transmission and ActiveDrive 8 dual-clutch transmission. The CVXDrive is ideal for applications with frequent load changes. If you prefer a mechanical tranny the ActiveDrive 8 dual-clutch offers 24-speeds, easy shifting, and no manual shifting between ranges.  
When it comes to new iron unveiled at the Louisville Farm Show, this is just the tip of the iceberg. We'll plan to highlight more new machines in upcoming installments.
Rick Haun has more than 35 years' experience writing about ag and industrial equipment, much of that time with John Deere.