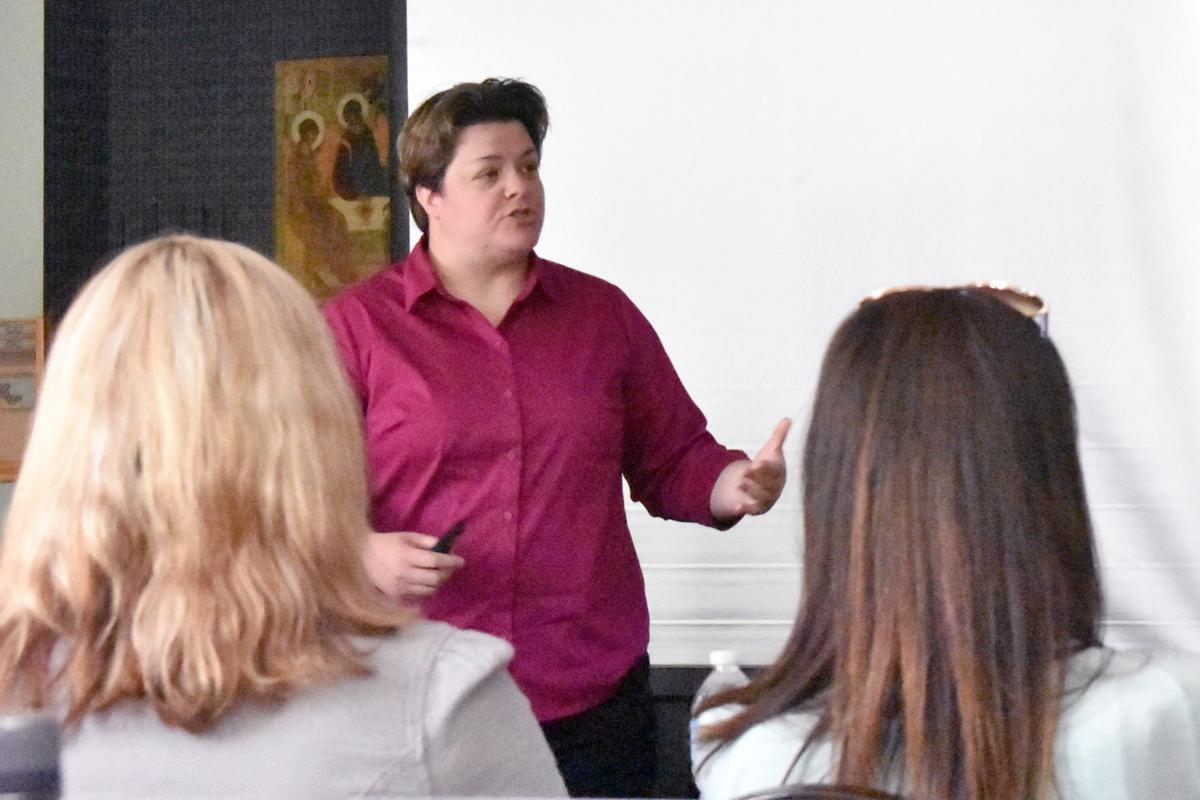 With prodding from the federal government, Wisconsin's approach to homelessness is getting more focused, coordinated and efficient.
But some see federal mandates from the Department of Housing and Urban Development as too prescriptive, leaving some service providers who don't seek federal funds isolated, and pitting regions of states against one another in a battle for HUD funding.
Wisconsin received a total of $25.6 million from HUD in 2018.
In 1995, HUD began requiring communities to start filing single applications for some funding. Then, in 2009 HUD required communities to create "continuums of care," collaborations of those working to solve homelessness in defined geographic areas.
HUD funds the continuums, which are responsible for promoting a community-wide effort to end homelessness, connecting households to resources and providing money for rapid rehousing.
The structure relies on practices that have been shown to be effective, such as Housing First, and on coordination among service providers who have historically operated in silos.
Wisconsin has four continuums of care: one each for Dane, Milwaukee and Racine counties, and one for the rest of the state.
In Dane County, the continuum is known as the Homeless Services Consortium, which includes nonprofits, faith-based organizations, governments, advocates, school districts, mental health agencies, hospitals, developers, law enforcement, organizations serving veterans, and those who have experienced homelessness.
In recent years, HUD has pushed -- and Dane County's continuum has embraced -- many practices including Housing First, diversion from shelter, coordinated waiting lists for housing, rapid rehousing, governance boards and a funding process that includes reviewing projects based on performance, scores and rankings.
The continuums apply for funding from HUD. Dane County gets about $3.6 million annually. The Milwaukee County continuum receives $10.6 million per year, while Racine County gets $978,000. The continuum overseeing the rest of the state, known as the Balance of State, gets $10.4 million.
Setting a vision
The structure aims to move the community beyond looking at individual program outcomes and more at how a system performs overall, said Torrie Kopp Mueller, Dane County's continuum coordinator. Instead of asking agencies how many people a program served, organizers are now looking at how many people returned to homelessness after receiving services or found permanent housing, she said.
If programs aren't performing well, they risk loss of money, she said. Also, the continuum monitors all funded projects to ensure they perform as promised.
It "provides a way to set a vision for communities in ending homelessness and can hold them accountable," she said.
Joseph Volk, executive director of the Wisconsin Coalition Against Homelessness, sees advantages and drawbacks of the continuum structure.
"HUD has become more prescriptive of what can be funded, and I worry that the movement to end homelessness has become trapped as simply an arm of HUD and a cog of HUD's failure to provide affordable housing," he said.
A big improvement would be for the continuums of care to pay attention to more than just the chronically homeless population mandated by HUD and explore models of service for a diverse and complicated homeless population, he said.
The chronic homeless are the most vulnerable and need the most help, Kopp Mueller said, adding that addressing that population first saves lives and money. Communities have other funding sources to deliver services to other homeless populations, she said.
But some who don't have regular contact with HUD or don't get HUD funding sometimes are frustrated with how the system works, she said.
"It can be difficult to get buy-in from those folks when the populations they serve are not being prioritized," such as those who must double up in housing, she said. "This can cause some programs or agencies to opt to operate outside of the system completely.
"I think there are ways that we could be better about finding ways to include them in the system while allowing them to maintain the population they serve," she said. "It would be great to have these agencies come to the table to talk about how they fit into the larger system."
How many continuums?
There are also questions about how many continuums Wisconsin should have. Minnesota has 10, Illinois 22, and Michigan 21.
Dane County's is about the right size, Kopp Mueller said, explaining, "I am able to easily engage with providers and meet them in person, which really assists with communication and tough conversations."
Carrie Poser, director of the Balance of State Continuum of Care, which covers 69 counties and includes 21 individual coalitions responsible for a population of 3.8 million, likes the size and diversity.
"The resources available in a community like Green Bay are very different than what is available in Spooner," she said. "There are many rural communities that do not have shelter, or even motels to provide emergency services. If the Balance of State continuum of care were to break up, some communities would be left with little shelter or resources."
A drawback is that some may prefer to only think about people in their own community and having a big continuum of care doesn't allow that, she said.
Kopp Mueller said, "We are very unique in Wisconsin in that the four continuums work together on issues and talk regularly. If we had more CoCs I can't guarantee that type of relationship would exist."