SAN ANTONIO, Texas — Whether in the cab of a tractor or the cockpit of a fighter jet, split second decisions are just a part of the life.
That was the message from Lt. Colonel Rob "Waldo" Waldman during the keynote address of the Commodity Classic general session Feb. 28 here. The fighter pilot and best-selling author spoke to farmers and other attendees about these decisions and the importance of having the right team.
He spoke of the trust he had to have in his wingmen during combat missions.
"Can I depend on you? Will you stay in position? Can I trust you to have my back and to deliver on excellence?" Waldman asked.
"Isn't that why you are in these seats today, as you dodged the missiles of the economy and change and tariffs and coronavirus? If there's one thing I've learned in all my years flying fighters, it's that you can't do it alone."
Waldman said the key to flying is pushing the throttle.
"You know what happens when you ease up on the throttle when you're in the jet? It's called complacency," Waldman said. "Complacency kills. … It can kill businesses and farms and yields and partnerships. You guys need to vow to commit every single day. You are watching each other, and America is watching you as well."
A major decision coming up for farmers, aside from those to be made for the 2020 growing season, is who to vote for in the upcoming presidential election.
President Donald Trump presented a minute-long video message to the Classic attendees, praising farmers for their hard work. In the message, Trump also alluded to comments by former Democratic candidate Mike Bloomberg, who had said he could teach anyone to be a farmer.
"So I just want to thank our farmers — I want to thank you for the support," Trump said. "You're brilliant in every way. Few people can do what you do. Thank you very much. Have a great time in San Antonio, and maybe I'll see you next year at the same event."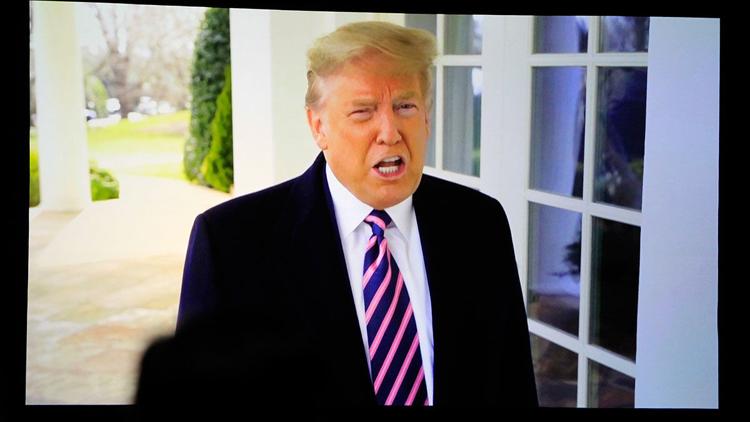 U.S. Secretary of Agriculture Sonny Perdue followed up Trump's address, opening with words of praise for the president and the work he has done for farmers.
"I don't understand how a guy from Queens, growing up in the real estate market, has such an affection and affinity for American agriculture, farmers and ranchers," Perdue said. "I can assure you that wasn't political speak. That's him through and through. He loves you and he shows that every day."