Heat isn't likely to leave the Northern Plains and Corn Belt in the next three months.
National Weather Service forecasts for August and for August through October show the odds favoring above-normal temperatures over most of the country. Maps issued July 20 show equal chances for above- or below-normal precipitation for most of the country.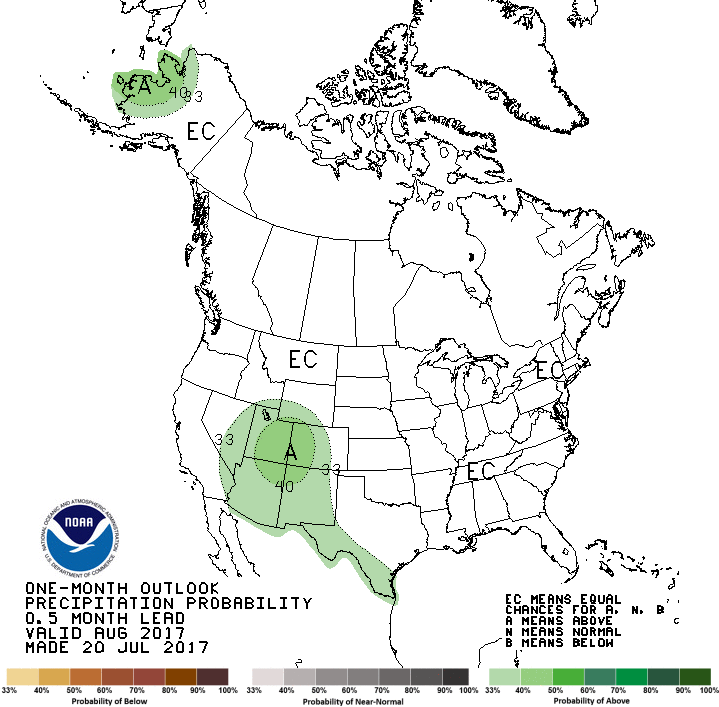 "The North American multi-model ensemble depicts increased probabilities for above-normal temperatures across nearly all of the continental U.S." according to the weather service discussion of the August monthly outlook. "The largest probabilities for above-normal temperatures in the official outlook are forecast across the northern Great Plains, where current soil moisture values rank below the 10th percentile."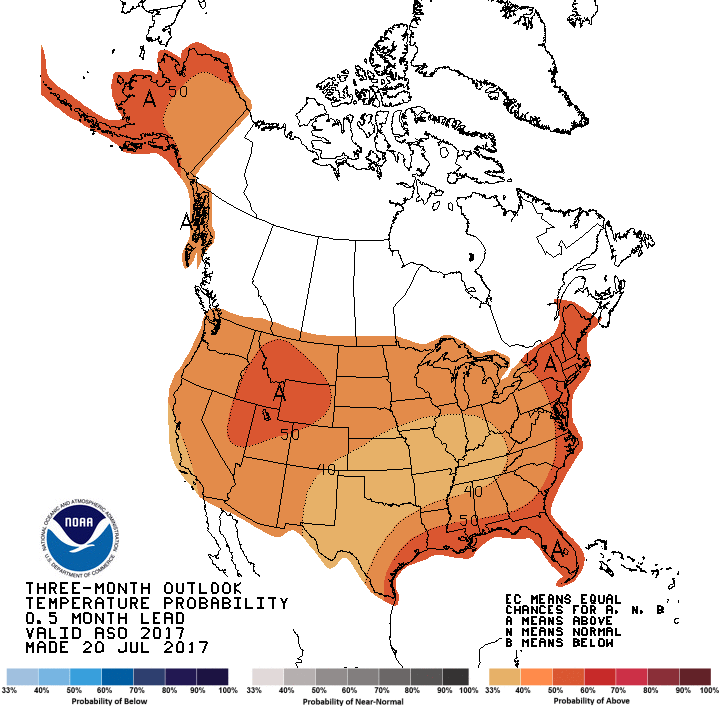 The weather service said the August-October temperature outlook indicates increased chances of above-normal temperatures, "although probabilities are reduced from parts of the southern plains to the central Mississippi Valley.
"The highest probabilities for above-normal temperatures are forecast for parts of the northern Rockies and Intermountain West, the Gulf Coast and Atlantic coasts, the Northeast and western areas of Alaska."
The three-month precipitation outlook indicates an increased chance for above-median precipitation for parts of the southern Plains and the Southwest.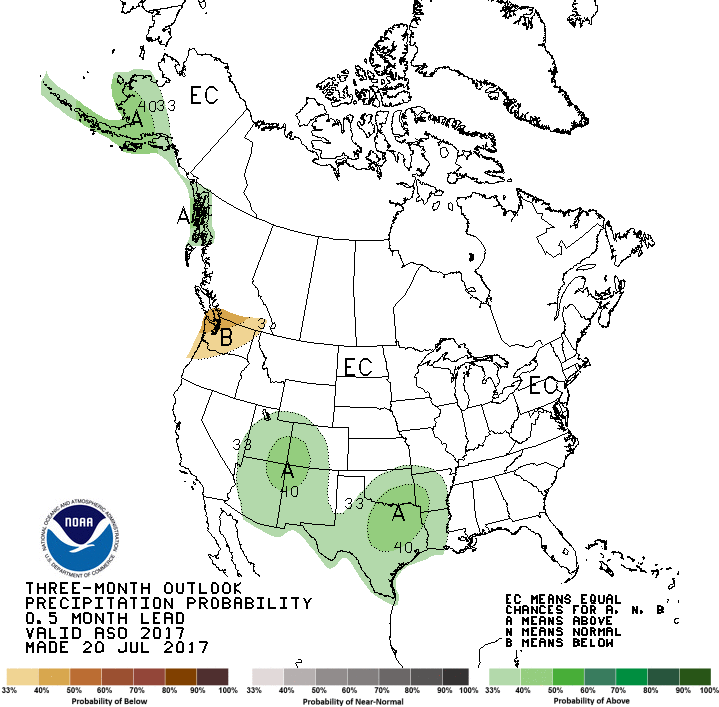 "During the autumn and winter 2017-18, the chances of el Niño development are lower compared to last month," the weather service said.
Drought widened: The Drought Monitor issued July 20 shows drought intensified and covered more area in the past week in the Plains and northern Corn Belt.
Drought Monitor Comparison Slider map (compare drought week to week)