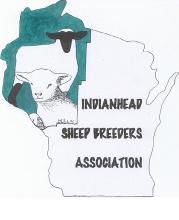 Indianhead Sheep Breeders Association Shepherds' Clinic will be held beginning at 8:45 a.m. Feb. 4 in the Conference Center of the Wisconsin Indianhead Technical College, 1900 College Drive, Rice Lake, Wisconsin.
The 2017 Shepherds' Clinic has been expanded to include goats as well as sheep. The program will focus on profitability and sustainability, genetics and reproduction, and flock health. There will be special breakout sessions for youth enrolled in 4-H and FFA livestock projects.
The keynote speaker for the 2017 Shepherds' Clinic is Susan Schoenian, sheep and goat specialist at the Western Maryland Research and Education Center, University of Maryland-Extension. Schoenian is a nationally known expert specializing in profitable and sustainable sheep- and goat-production systems.
The youth sessions will feature Justin Luther, University of Wisconsin-River Falls, discussing showmanship and Cami Subra, sheep producer from Taylor, Wisconsin, talking about "Feeding Lambs for Showing at the Fair." Maria Bendixon, from Chippewa Valley Technical College, Marlin Subra, sheep producer from Taylor, Wisconsin, and Tim Jergenson, UW-Extension-Barron County, will provide presentations that focus on profitability and sustainability of sheep enterprises. Heather Landin will discuss "Wool for Fun and Profit."
The registration deadline is Feb. 1. The registration fee is $45 per person for Indianhead Sheep Breeders Association members and $50 per person for non-members. Members of the Wisconsin Sheep Breeders Association receive a $5 discount off their registration fee. Members of 4-H and FFA pay $15 per person for the Shepherds' Clinic. The registration fee covers the program costs, refreshments and the noon meal. Late registrations cost an addition $10 for adults and $5 for youth. Visit barron.uwex.edu and click "2017 Shepherds' Clinic and Tradeshow" to register and for more information.