South Dakota ranchers in drought-stricken areas now have some resources for feeding their cattle, but Mother Nature isn't expected to give much relief of her own in coming weeks.
Ranchers are looking for alternative sources of forage, and some are selling cattle early as a way to reduce their need for feed.
Drought conditions worsened across South Dakota in July. The north central counties were the hardest hit.
State Climatologist Laura Edwards didn't see much relief for farmers and ranchers in the near future. The forecast called for warmer than average temperatures and no promising chance of rain.
"I think things are going to get worse before they get better," she said.
The prolonged hot and dry spell is hard on crops as well as cattle. Corn and soybean conditions were already lagging before mid-July's heat. As corn was hitting the tasseling phase, temperatures were nearing the triple digits. Corn tends to suffer at temperatures over 86 degrees, Edwards said, and the heat wave could have a lasting effect on yields.
Soybeans were suffering, too. Edwards heard reports of small plants and thin stands, and some were flowering early – a time when the plant needs moisture.
"I think it's going to be a tough-going year," Edwards said.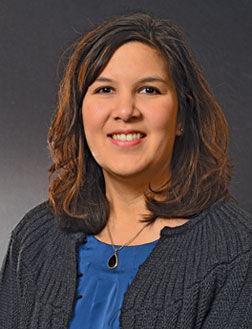 The southern part of the state started the growing season with more moisture and caught a few rains in June and early July, but land there was drying out, too. Land along the Nebraska border was added to the moderate drought category in mid-July.
Drought conditions have taken their toll on wheat this year. Just 7 percent of South Dakota's winter wheat was rated in good condition by the time harvest was starting to roll. The U.S. Department of Agriculture crop progress report put nearly three-quarters of spring wheat in the poor to very poor category.
Most producers were planning to put their wheat up for hay instead of selling it to the grain elevators. Caren Assman, executive director of South Dakota Wheat, said as much as 60 percent of the crop may be hayed this year. Crop adjusters had zeroed out the grain value for much of it, she said.
"It's just a reflection of a poor crop year," she said.
The good side of the current situation is that prices may increase, and many wheat farmers have wheat in the bin from last year's high-yielding harvest. Wheat growers last year produced a big crop, but the protein quality was poor. This year's crop is better. Assman has been hearing of protein levels of 16 to 17 percent as harvest began in mid-July. Elevators could blend this year's higher protein wheat with last year's grain.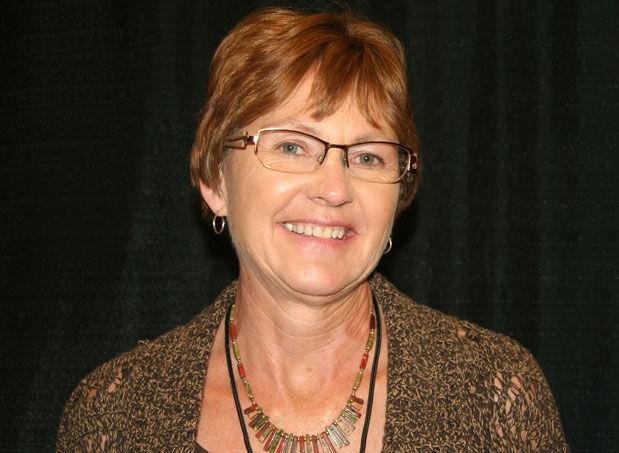 Haying this year's wheat crop could be good news for ranchers in need of forage for their cattle as pastures dry out. Other grazing and haying options have opened to ranchers in recent weeks.
The federal government opened conservation land for haying and grazing earlier than normal this year. U.S. Secretary of Agriculture Sonny Perdue declared an emergency in areas of South Dakota where drought conditions are the worst. In late June, the secretary approved opening Conservation Reserve Program (CRP) land to grazing.
Haying started early, too. Normally, haying can't begin on CRP land until Aug. 2, once nesting season is over for grassland birds such as ducks and pheasants. The emergency allowed haying to begin two weeks early, on July 16. The drought of 2012 was the last time the state used the emergency haying and grazing measure.
Many ranchers were ready to take advantage of the opportunity to hay the land early. In the days leading up to the opening date, Farm Service Agency (FSA) offices across the state were busy taking calls from producers. Those wanting to take advantage of the program must contact their local FSA office and coordinate with the Natural Resources Conservation Service. Staff is available to help with that.
"We're definitely a high-touch customer service agency," said Jamie White, acting director of the state FSA.
Those with CRP land in disaster areas can hay their grass, so can landowners in counties within 150 miles of those areas. For those moving hay into a disaster area, it needs to go to an eligible producers, White explained.
Producers in drought areas rated D3 are eligible for a three-month payment under the Livestock Forage Program. Producers can use the cash to buy feed and forage for their animals. That applied to 11 South Dakota counties when the drought monitor report was updated in mid-June, and more counties listed in D2 conditions were on their way to qualifying.
Six South Dakota counties were listed as primary disaster areas – Campbell, Dewey, Edmunds, McPherson, Potter and Walworth. Ranchers there and in neighboring have access to emergency federal loans or the option of deferring loan payments.
White said most ranchers in need opt to take out operating loans to give them additional cash flow, and some use the money for restructuring.
Another resource for producers in drought areas, the South Dakota State University Extension drought response team is hosting four seminars covering livestock care, range management and economics. Meetings are July 24, 9 a.m. at the Lemmon extension center and 2 p.m. at the Faith legion. July 25 meetings are at 9 a.m. at the chamber of commerce building in Pierre and 2 p.m. at the Chamberlain AmericInn hotel.