Shrinking margins in production agriculture will be the focus of the 2016 Ag Summit held in Brookings Tuesday, Dec. 13, and in Mitchell Tuesday, Dec. 20.
"The squeeze was brought on by lower commodity prices and costs of production that are slow to adjust to the new revenue realities," said Jack Davis, SDSU Extension crops business management specialist. "Currently, additional cost of production reductions will be required to have profit at the farm level. Producers and landowners face difficult management challenges as they determine how to adjust to the new price environment."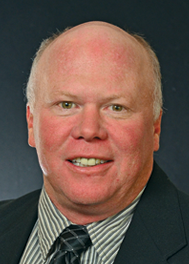 Hosted by SDSU Extension in conjunction with other industry experts, the Ag Summit is designed to help producers navigate the margin squeeze. Speakers will focus on agriculture risk management strategies, discuss agriculture loan options, address farm profitability outlook as well as management challenges.
Experts will also provide a 2017 price outlook and discuss how to develop a risk management plan, and farm financial management in tough times. The one-day meeting will be fast-paced, but allow plenty of time to answer questions.
Both events will run from 10 a.m. to 2 p.m. In Mitchell, the event will be held on the campus of Mitchell Technical Institute in the Nordby Trade Center, 1800 E. Spruce. In Brookings, the event will be held at the Days Inn, 2500 E. Sixth St. To register visit iGrow.org/events. The cost is $25.