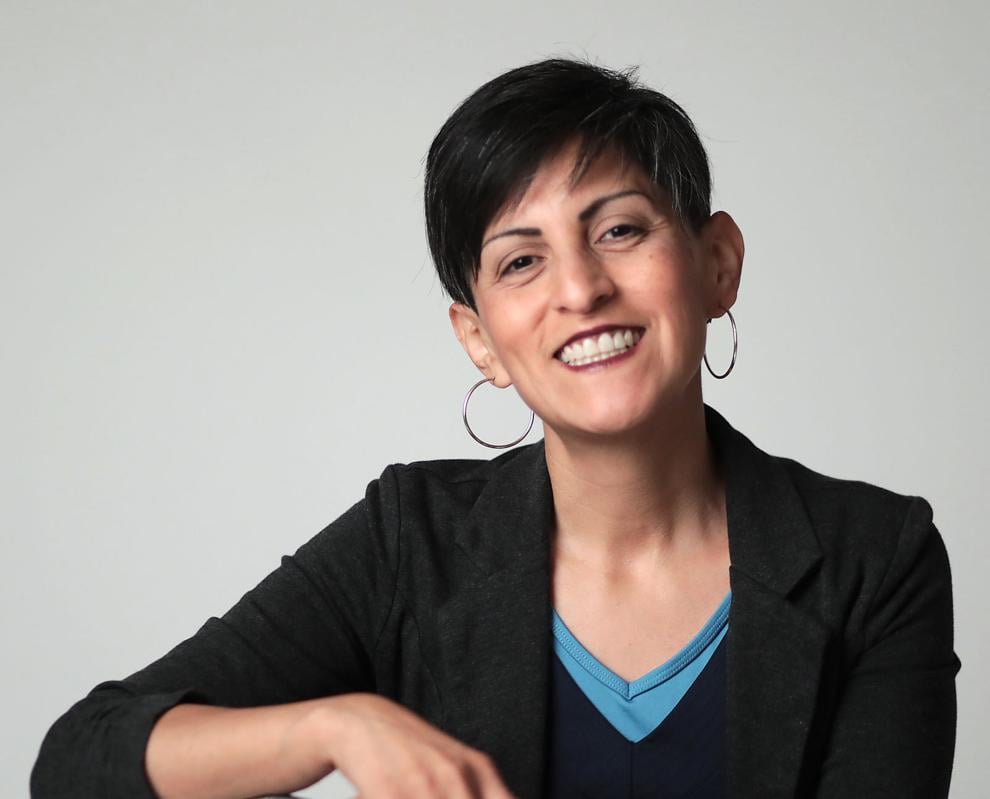 There's an old saw in psychology: Your perception is your reality.
So what should we make of a new Pew Research Center report that says that about two-thirds of U.S. adults (65%) say "people being too easily offended" is a major problem in the country today?
That's sort of unthinkable — it's a number that troubles people of color. It implies that for two-thirds of the country, our real struggles with both casual, everyday racism and issues of big systemic racism can boil down to being perceived as too thin-skinned.
At first, when you look at the political leanings of people who say that being too easily offended by what others say is a major problem, it's 84% of Republicans and Republican-leaning independents. No big surprises there.
But — whomp-whomp-whomp — half of Democrats and Democratic leaners say the same.
And when you break it down, at least half of Americans across all racial and ethnic groups said that being too easily offended is a major problem. But by and large, it's white people who are most concerned about this issue.
Yes, 70% of white adults surveyed basically thought people need to chill and not take things so seriously.
Look, if this sounds callous to you, know that the white people are definitely not alone. Nearly two-thirds of Hispanic adults (62%) said the same: Some people just get too easily offended. Over half (53%) of Black adults and 50% of Asian adults believed the same.
My friends: We are all racist in some way, yet we also hold the capacity to change and grow.
Today we have learned that, yes, people saying very offensive things is perceived as a problem — a sociological puzzle important enough to study — and also being "too sensitive" and "easily offended" makes all races and ethnicities annoyed.
These national data points are really no surprise, yet they tell only part of the tale. Let me change your perception, perhaps just a little, with some numbers about Madison.
According to a new study "Is Discrimination Widespread? Testing Assumptions About Bias on a University Campus," the UW-Madison campus isn't nearly as bad as you might think.
"In 4 large-scale surveys, students from marginalized groups reported that they generally felt welcome and respected on campus (albeit less so than nonmarginalized students) and that a numerical minority of their peers (around 20%) engage in subtle or explicit forms of discrimination," wrote co-authors Mitchell R. Campbell and Markus Brauer of UW-Madison's Department of Psychology.
Brauer explained to me how in five different field experiments with eight different samples, he and Campbell manipulated the social group membership of trained "confederates" and measured the behaviors of naïve bystanders.
The results showed that between 5% and 20% of the participants treated the confederates belonging to marginalized groups more negatively than non-marginalized confederates.
Yes, those numbers are obviously too high. But those numbers also do not support the idea that most individuals engage in subtle or overt discriminatory behaviors. It finds instead that 80% of the discrimination (at least on UW-Madison's campus) or discriminatory language comes from 20% of people.
"What we believe we're seeing is that discrimination is largely perpetrated by a highly biased numerical minority of individuals," Brauer told me at a cafe in one of the engineering buildings, where I felt verrrrrry dark-skinned compared to the white young people who made up the bulk of the students grabbing a coffee.
"We don't mean to imply that students from marginalized groups overstate the problem of discrimination on campus," Brauer said. "Our findings by no means invalidate the experiences of members of marginalized groups — we know they still face discrimination, biases and barriers."
But Brauer made a compelling case for things being a bit better on campus than I had thought. And that means that bigger changes in society are afoot as those young people take their openness and kindness out into the larger world.
My perception has changed.
I understand now that a very few jerks can make any "group" seem bigger and stronger than it really is. And that "most" people — at least on our beloved UW – aren't going around being jerks to people of color.
Maybe things are looking up? Let's make it so.