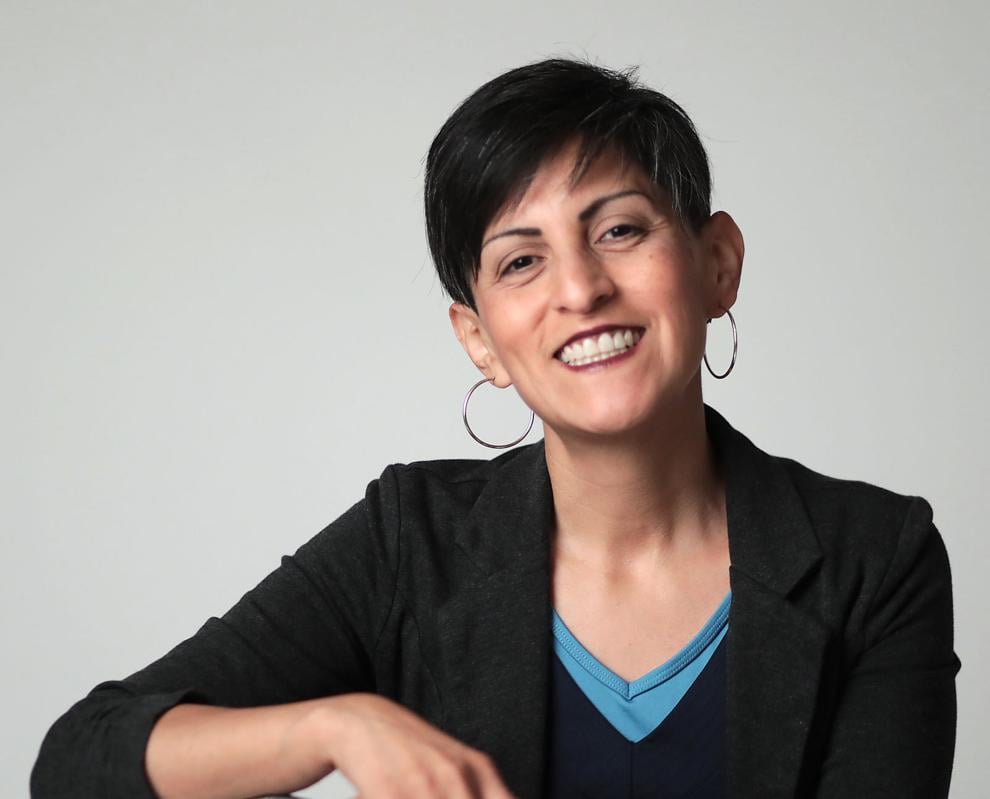 It has been, for people of color, a tremendously exhausting week. The Kyle Rittenhouse verdict in the case that highlighted racial violence in Kenosha has been too jarring and painful for many of us to have fully processed, anti-Asian graffiti was found at East High School in Madison this week as Hmong students celebrated their New Year, and then came the horror of what happened in Waukesha.
I should say the horror-upon-horror that occurred when a Milwaukee man plowed his car through a Christmas parade last week. Our community grieves both for the idea of a peaceful holiday season and for the individual victims and their families — their loss is particularly painful after making it through a global pandemic and finally reuniting with their families and neighbors.
From there the hideousness just unfolds.
First, at least, was finding out that the alleged perpetrator was a Black man. People who speak out on behalf of Black men know that when something terrible happens and the bad guy turns out to be Black or Latino, he becomes an object lesson on why all people of color are supposedly more violent and criminal than white people.
Then we learned that last week's tragedy — which killed six and sent 18 children to the hospital, including three sets of siblings — was a chilling reenactment of an earlier car violence incident. The same driver earlier in November had been arrested after punching the mother of his child in the face before running into her with his SUV.
People are furious with the legal system, which had just days ago allowed the driver to waltz out of jail for $1,000 due to overburdened court systems. People are furious with those who suggest that this is exactly why we need to double down on getting people behind bars and keeping them there instead of "defunding" the police. People are furious at those who are using car violence as exhibit "A" for why gun controls shouldn't be a reaction to mass killings.
I'm furious that this seems to be yet another example of violence against a female partner that is only headline-worthy in that it spilled out from the woman and her children to impact other families in such a startling fashion.
At nearly every step of the way, we continue to fail women and children in this country, especially women and children of color, with careless disregard.
Research going back decades paints the portrait of an extravagantly rich country in which de facto segregation keeps the poor not only in the lowest-income parts of a particular community, but concentrated in the lowest-resourced individual schools in their districts.
We don't provide comprehensive, preventive medical, dental and eye care to everyone who needs it. So the sickest families have kids who end up the least likely to graduate from those "worst" schools and most likely to get stuck in hourly, low-wage work — the kind that grinds bodies down through repetitive injuries and stress-related chronic disease.
And because of that lack of health, wellness and economic resources, women and their children must often stay connected to the very people who harm them — the men who provide shelter, rides, meals, protection from out-of-home physical threats, or even health insurance, college tuition or legal status.
A moment such as this — after 20 months of the worst pandemic in a century — was unimaginable back in 2017 when the #MeToo movement encouraged mothers, sisters, daughters and wives everywhere to open up about the sexual harassment, abuse and violation in their lives. Those were heady days, when people had expected the country to elect its first woman president after her opponent was recorded describing sexually assaultive behavior to a fellow TV personality.
I'm not picking on the millions and millions of fathers, brothers, husbands and sons who are as respectful to women on their worst day as they are on their best. But the numbers of men who have committed mass atrocities and trace their rage to real and perceived slights from women is no accident. According to an analysis of 749 mass shootings over the past six years conducted by Bloomberg News, about 60% were either domestic violence attacks or committed by men with histories of domestic violence.
What happened in Waukesha was not the simple result of a random set of coincidences. It's a natural consequence of poverty, desperation and hopelessness on a national scale, played out on a devastatingly local level.
Giving Tuesday is this week. So very many organizations deserve your attention and funds. But if you can spare it, give to worthy nonprofits that directly assist women and families impacted by domestic violence, or that lobby Congress on the issue. Their work has never been as important for all families as it is today.