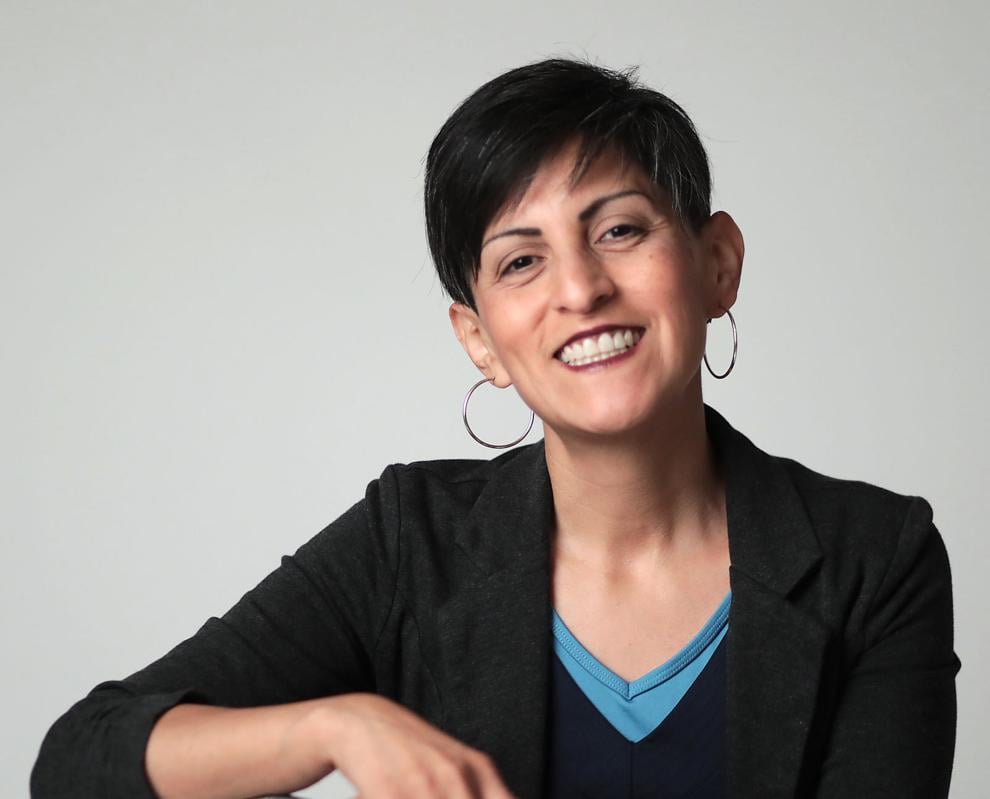 Like so many friends, spouses and other loved ones who aren't enthralled by the Marvel Cinematic Universe, I went to see "Spider-Man: No Way Home" over the New Year's weekend with a very excited partner.
I promised only to not fall asleep as I have during other "superhero" movies.
But instead of taking a popcorn-filled nap, the story (an intensely human one that captures what it's like to have to make difficult moral choices at different ages) not only kept me awake, but cheering.
I cheered not for Peter Parker, but for us, the consumers of the film.
I was exhilarated that after so many decades of having our society's most beloved icons use characters of color as gags or comic relief, I finally witnessed an instance of a non-English speaking character in a taste-making, big-budget major movie that will be seen by billions all over the world delivering dialogue that was not translated for the viewer.
In case you didn't know, italicizing or translating certain types of text — names of food in foreign languages and common words and phrases from other languages, for instance — into English is slowly becoming passé.
For one, does anyone really still need to have words and phrases such as "burrito," "bon voyage" or "karaoke" translated for them?
For another, so many resources are available at our fingertips that if we are confronted by a new phrase or word, we can usually figure it out pretty easily.
But annoyance — it's obviously no fun to feel like you don't know something or can't understand a communication effectively — is not the point. It was seeing a multicultural America normalized on-screen that felt important.
I will not give away any plot points. Suffice it to say that the trilogy of Spider-Man movies included a sidekick who is Asian American, a love interest who is a woman of color and an annoying frenemy of color. That was enough cause for celebration. But here's the cheer-worthy moment:
Peter Parker's best friend, Ned Leeds, is Filipino-American. A crucial moment in "No Way Home" occurs as Spider-Man shows up at Ned's house where his "Lola" (this is what a grandmother is colloquially called in Tagalog, the native language of many Filipino-Americans) reacts to her grandson's weird visitor.
"What is remarkable and unexpected about this scene is how Ned's Lola speaks completely in Tagalog while Ned not only converses with her but also acts as a translator," writes Patrick Caoile, an Asian American writer for the entertainment website Collider in a piece titled "'Spider-Man: No Way Home': Why the Unsubtitled Tagalog Scene Matters."
Caoile continued: "Furthermore, apart from Ned's brief translations, the Tagalog isn't accompanied by subtitles, so only those who understand Tagalog would catch some of Mary Rivera's comedic delivery. In both of my screenings, I laughed alongside other Filipinos who were audibly amused by Ned's Lola while everyone else in the theater was left to wonder what was going on."
I did not understand all of what Ned's grandma said, and I was perfectly OK with that. That's life on the streets of the United States, where 350 different languages are spoken and tracked by the U.S. Census Bureau. And while I didn't have the benefit of my Filipino nephews or my cousin-in-law beside me to tell me what was said, it was very clear that Ned's little wrinkled grandma in her house dress was giving Spider-Man the what-for. And it was great!
"Even the mere detail that Ned calls her 'Lola,' the Tagalog word for grandmother, is a moment of representation that Filipinos rarely see on the big screen," Caoile wrote.
This is true for so many populations who are underrepresented in the media in this country that it boggles the mind. And too often, it falls to journalists of color to underscore the idea that it's OK to challenge readers and audiences with confronting the true depth of America's multiculturalism — even if it makes some uncomfortable.
Just one example: In 2020, the Los Angeles Times stopped italicizing so-called foreign food names.
"Italics are intended to facilitate clarity by signaling to readers that they haven't stumbled onto a typo," wrote Patricia Escárcega, who was a restaurant critic at the Los Angeles Times from December 2018 to April 2021. "But many writers, me included, believe that the words we choose to italicize — and thereby highlight as 'foreign' — can have an 'othering' effect."
The multicultural touches I loved will surely make some audience members complain — about the lack of subtitles and possibly about being confused about what happened in this scene. That's OK, too. Though some people feel they are entitled to being able to understand every sound that passes their ears, that's just not how it goes in a "nation of immigrants."
Caoile reflected on why allowing monoglots to maybe feel a little confused for a few minutes is acceptable: "[The absence of subtitles] conveys an authenticity that parallels real life. No one walks around with subtitles displayed as they speak, even in English. Representation goes beyond appearances, as languages are just as diverse as appearances."
Several other instances in "No Way Home" speak directly to viewers of color and are likely to go completely over the heads of white audiences. This, too, is fine — no one goes to a "summer blockbuster"-style movie hoping to find evidence of social justice.
Still, including authentic, real-life characters of color in major roles in movies will warm the hearts of the United States' only group of frequent moviegoers who grew in population between 2018 and 2019 (Hispanics). And of the nation's fastest growing racial group (Asians and Asian Americans), among others.
Here's a final "note" for Hollywood types: Count on people of color to show up wherever they see themselves.