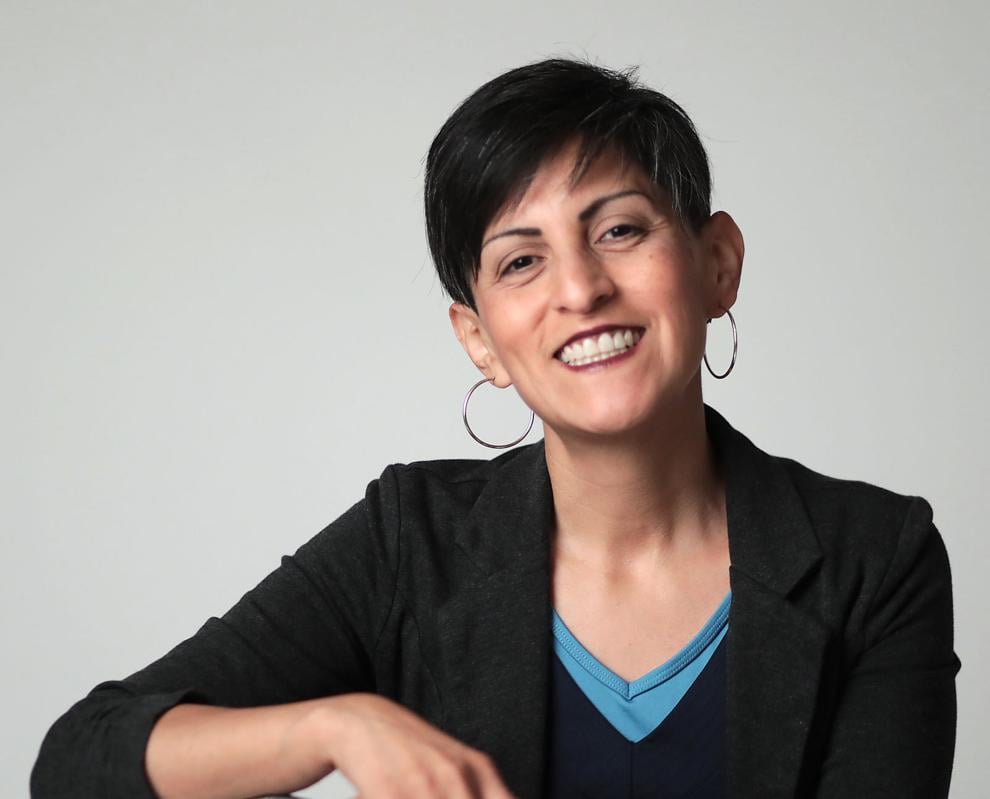 Young adults all over America are starting families, having been indoctrinated into believing that if they attended a four-year college, began a stable career, got married and had kids they will have "made it."
What no one told today's parents is that the same country that ardently welcomes babies will do almost nothing to help you raise them.
Instead, moms and dads are at a breaking point, doing things I could never have imagined.
"I'm about to get back into DoorDash because it's something I can do with two kids in the car," said Mildrea Hood, 29, a mother living in Whitefish Bay, referencing a popular grocery delivery app. "My sister does InstaCart with her kids."
Hood is mother of Mateo, 4, and Markis, 18 months, who were both incredibly cooperative and calm while their mommy talked on the phone with me. I was introduced to Hood by Community Change, a nationwide organization working to "reshape our democracy and our economy to be just, equitable, and inclusive."
Hood told me all about how she completed college, started a career in her chosen field, found an employed partner and started a family. But though Hood has high hopes for herself and her family, she feels crippled by the lack of affordable child care options in her Milwaukee suburb.
"At one point I was working full time as a social worker, my fiancé was working at Walmart and his paycheck was exactly $2 more than what we were paying at the time for daycare," Hood told me. "It just didn't make sense. My partner ended up staying home with the kids to save money."
What's worse is that Hood, a resourceful and driven woman, was able to find a program willing to help her pursue a more lucrative career as a certified nursing assistant — but she can't commit to participating because she simply doesn't have anyone to help her care for her children. (CNAs, by the way, are in great demand.)
"I'm supposed to start going in January, but I can't afford child care on my fiancé's salary," Hood said. "We barely afford rent."
Hood said that the last estimate she got for putting both her sons into a certified educational child care setting (as opposed to informal, home-based babysitting arrangements) was about $200 per week for the first child and an additional $130 for the second child for a total of $330 per week.
And get this: She's lucky they even have spots for her sons.
A Great American Child Care Crisis is underway, one that leaves untold numbers of parents in what are called "child care deserts." These deserts are defined by the Center for American Progress, a left-leaning think tank, as areas with more than 50 children under age 5 that have more than three times as many children as available licensed child care slots.
According to their latest data, more than half of American families live in child care deserts. And even before the pandemic turned most workers' job lives upside down, the Center For American Progress noted in a recent report that most child care deserts were in low- and middle-income communities, including in many predominantly Hispanic neighborhoods.
Visit www.childcaredeserts.org to see a map of Madison that visualizes the local child care supply. The areas with the highest concentrations of poverty happen to also have the greatest scarcity of child care providers. More adequate supplies of available child care spots also coincide with neighborhoods with higher income families — probably because those are the geographic areas likeliest to pay off for child care providers.
Now let's think about how we pour funds into educating children for a high school diploma. Sometimes a combination of federal, state and charity funds are poured on top of that to ensure that the most vulnerable students have food over the weekend, can register and pay for school field trips, get extra tutoring and go on to college.
Then we throw the few who do "make it" out into the world to fend for themselves in a country with a safety net so full of holes that it's actually in last place among all developed nations in terms of how many women die from pregnancy and related complications every year (about 700 per year).
Why are we wasting the talents, energy and verve of people such as Hood and her family by not providing the bare necessity of high-quality child care in the places where it is most needed?
We're squandering our own investments — even as we suffer worker shortages, low productivity and high burnout among employees.
You want to rev up the economy and get workers off the sidelines? Open up more child care centers and a cascade effect will take over from there: Parents will be able to ensure that their babies are well taken care of during their work day. Businesses will have employees who are likelier to perform better, knowing that their kids are being cared for properly.
Hood, however, awaits. She is hoping some change of luck will enable her to take advantage of the opportunity for a different career.
"We only have a few relatives here, and they can't help because they work all day themselves," she said. "I do get overwhelmed with two children at home and no help. It all makes you feel defeated. You start thinking that you might be able to better yourself, and then you realize you can't afford it."
Wake up, policymakers. Continuing to keep low- and middle-income parents locked out of the labor market by not leading on the most kitchen-table issue of all time is irresponsible. Pay attention to parents before it's too late for even more families.