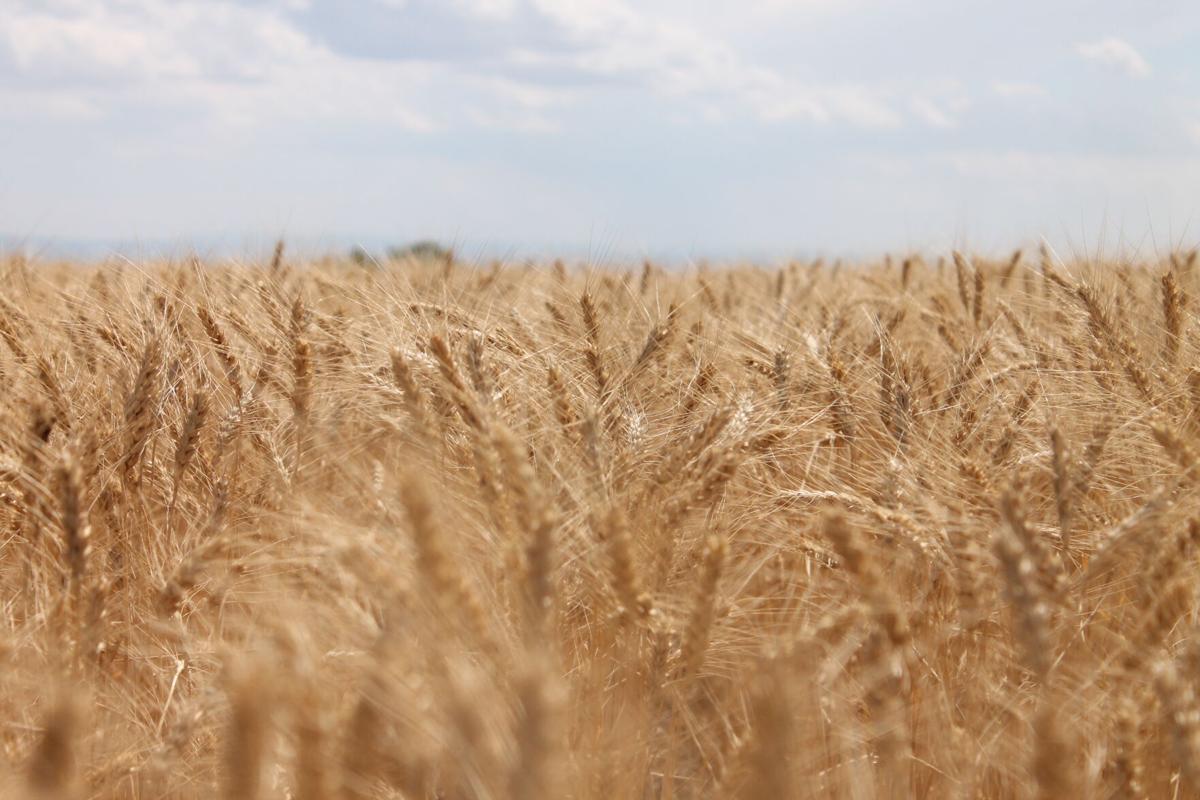 As Montana moves more into the heart of spring, it is hard to avoid the elephant in the room: drought. According to the U.S. Drought Monitor, 88 percent of Montana is dry or abnormally dry. Within that statistic, 28 percent of the state is at least considered D2 or higher. However, the week ending April 23 did bring some scattered showers across the state, which was greatly appreciated.
Wibaux County, located on the Montana/North Dakota border, is currently classified as D3. MSU Extension agent Danielle Harper has observed that producers in the county are hesitant to seed as they hold out for moisture.
"We've gotten tiny bits of moisture this past week, but other than that, we haven't got much. In town you can tell the gutters ran, but the ground isn't even wet," she said on April 28.
Despite the mist of rain, soil moisture conditions across the state are still significantly lower than previous years. According to the Mountain Regional Field Office of the National Agricultural Statistics Service (NASS), USDA, topsoil moisture conditions, for the week ending April 23, were 39 percent adequate-to-surplus, off from the previous week of 43 percent and drastically lower than last's year report of 98 percent at this time. Subsoil moisture conditions tell a similar story at 36 percent adequate-to-surplus compared to 95 percent last year.
The Montana spring has been slow to warm up, as well. Several counties across the state still report temperatures dipping down to freezing or below at night. The cool temperatures have impacted the greening up of both winter wheat and rangelands.
While a D3 classification consumes most Montana counties along the North Dakota border, conditions improve slightly moving west across the state.
"We are fairly dry and still classified as a moderate drought (D1) on the monitor," said Colleen Buck, MSU Extension agent for Hill County, located in north central Montana on the Hi-Line.
In Hill County, Buck reports spring planting is beginning to pick up with a lot of canola and pulses going into the ground currently. The cooler temperatures have slowed cereal grain planting at this point, she said. Temperatures were shortly predicted to rise significantly, into the 70s, so Buck predicted planting would really take off soon.
On average across the state, planting of all crops are in their early stages. The dry weather has made for more days suitable for field work, but producers are juggling with the turbulent spring temperatures.
The NASS report, for the week ending April 23, revealed 21 percent of barley and 15 percent of spring wheat has been planted. Both are ahead of last year's report of 4 percent and 3 percent, respectively. Durum planting is in its very primitive stages, with only 1 percent of the crop planted thus far.
Sugarbeet planting has also began with eight percent of the crop in the ground right now, a big jump from the 1 percent reported the previous week. The state's winter wheat crop also saw a pretty big jump with 65 percent of it emerged, improved from 52 percent the previous week. The crop seems to be just slightly ahead of last year, which reported 63 percent emergence at this time.
Pulse crop planting is starting with 10 percent of dry edible peas, 2 percent of lentils, and 1 percent of dry edible beans planted.
By in large, producers across the state hope the month of May will bring some consistent warm temperatures and more importantly, some much needed moisture.