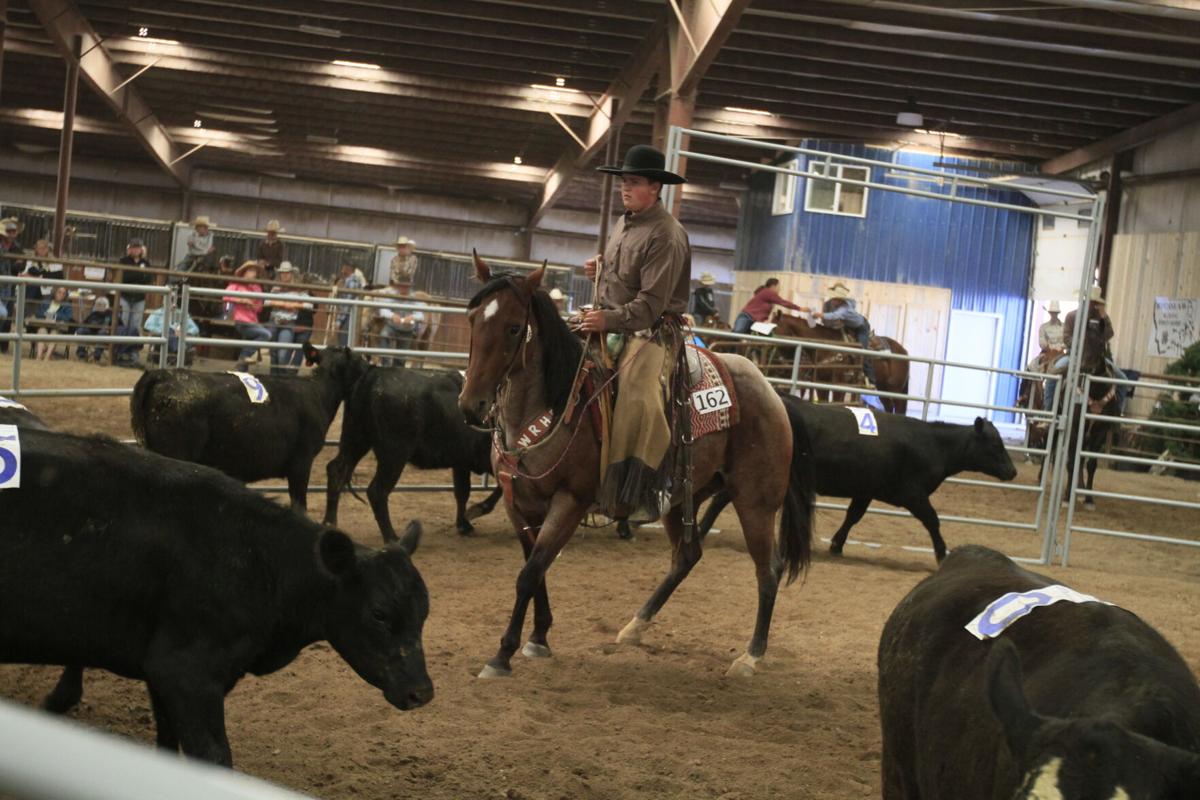 Paying homage to the traditions of the western stock horse, the Montana 4-H Working Ranch Horse Project is one of the fastest growing projects in Montana 4-H. Those enrolled get to learn about, perfect, and demonstrate horseback skills that are used nearly every day in a real ranch situation.
Youth enrolled in the project also have the opportunity to participate with their horses at the Montana State 4-H Working Ranch Horse Finals. This year the finals were held Aug. 28-29 in Vaughn, Mont.
Lindsay Garpestad, head of sponsor relations and a member of the Montana 4-H Working Ranch Horse Committee, offers a unique perspective on the growth of the project. She remembers competing in the project 10 years ago when she was in 4-H. Comparing then to now, Garpestad says the project and the state finals has absolutely transformed in a good way.
"I can tell you this project has gone from one class held in conjunction with the state 4-H Horse Show to an independent two-day event," she commented.
Any 4-H member who competes in the project at their county fair is eligible to show at the Montana 4-H Working Ranch Horse Finals.
The first day of the competition at the state finals this year, 4-H youth competed against other members in their level. The project is broken down into levels, one through four. All youth start out in level one and progress on through the levels with each level requiring the horse and rider to display a more advanced set of skills.
Youth in each level demonstrated their skills across five different classes, which included a knowledge test, riding their horse through a pattern, sorting cattle, roping heading and roping heeling. Breaking the show down into the five different classes gave the youth more opportunities to place and win prizes, Garpestad pointed out.
Day two of the Montana 4-H Working Ranch Horse Finals is always a Ranch Horse Versatility show open to any youth under the age of 18. There were no specified levels for this day of the competition. Instead competitors competed in appropriate age groups. Classes on this day included ranch pleasure/riding, ranch reining, as well as working cow horse and ranch trail.
Opening up the second day of the state finals to youth under 18 has allowed both kids and their parents the opportunity to check the project out and see if it would be a good fit. Garpestad has noticed that commonly youth not already enrolled in the project who compete on the second day end up falling in love with project and enroll for the following year.
"This is why we have seen this be one of the fastest growing projects in Montana 4-H because we allow families to come try the project out and dip their toes in the water, so to speak," she said.
Thanks to generous sponsors, hundreds of prizes were again awarded at this year's Montana 4-H Working Ranch Horse Finals. Prizes ranged from horse tack to ropes to gift certificates, with the most coveted prizes being the top hand awards, given to those who accumulate the most points over the two-day event. Custom made chinks and custom American Hat Company cowboy hats are the prizes given to those lucky award winners.
Although the prizes at the state finals are a pretty good incentive, Garpestad said the Montana 4-H Working Ranch Horse Project really provides youth with a host of wonderful opportunities. Because the project encompasses aspects of every day ranch life, it is a great project for those who love horses that may not have access to a stereotypical show horse.
"This program really allows children who grow up on farms and ranches across Montana the opportunity to find success in 4-H with their equine athlete," she added.
More importantly, this project is about creating lifelong friendships while simultaneously gaining and perfecting usable horsemanship and stockmanship skills. Anyone interested in joining the Montana 4-H Working Ranch Horse Project at their county level is encouraged to call their county Extension office.