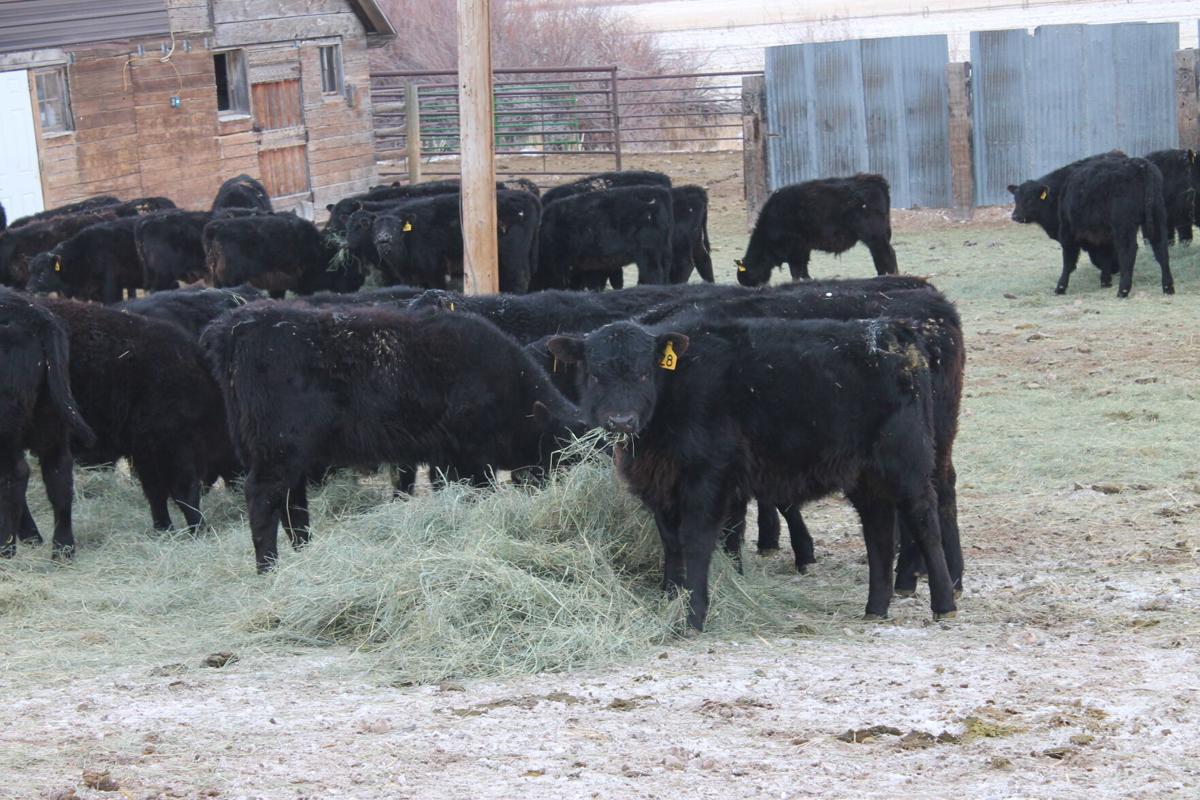 As cow/calf producers across the region wrap up calving, it is now the time of year where thoughts are shifting towards marketing those calves. Although fall may seem like a long ways off, it is never too soon to starting thinking about the best and most efficient way to sell those pounds across the scale.
Selling calves in today's market climate is a lot about managing risk. One marketing tool available to producers that can help with that is Livestock Risk Protection (LRP) insurance, a single-peril insurance serviced through the USDA's Risk Management Agency (RMA) and sold by approved livestock insurance agents.
"Livestock Risk Protection insurance is insurance that protects against falling prices in cattle markets," said Dan Johnson, an ever.ag livestock insurance agent.
LRP insurance works much like a put option, allowing producers to mitigate risk by setting a minimum at a specific coverage price for their cattle based on the current market. The concept is then pretty simple. If, when the insured calves are sold, the actual market price is below the coverage price previously locked in, the producer is paid an indemnity for the difference.
In addition to settling on a coverage price, policy buyers choose an endorsement period, varying from 13-52 weeks in length. The endorsement period is crucial because insured cattle cannot be sold more than 60 days prior to the end of the endorsement period, but they can be sold any time after the policy settles.
The RMA closely tracks the CME Group Feeder Cattle Futures and sets the LRP insurance premium cost accordingly at the end of every business day. New since 2020 is the fact premiums are now due 30 days after the coverage ends, instead of upfront. Ending prices used in LRP insurance are based off of a 12-state weighted average from the Chicago Mercantile Exchange (CME) Group Feeder Cattle Index.
For example, LRP insurance works like this: John, a rancher, usually sells his calves at the end of September. On June 4, he calls his trusted RMA-approved livestock insurance agent and learns the CME Group has feeder calves at $1.52 per pound. John likes that price, so he decides to purchase LRP insurance on a 17-week endorsement period.
It's a good thing John bought LRP insurance because at the end of his insurance period, on Oct. 1, the markets took a dive and he sold his calves through the ring for $1.42. However, the CME Group had feeder calves selling for $1.40 and that is what the policy payout will be based on. John will collect a 12-cent per pound indemnity for all of the calves he chose to insure.
"When it comes to LRP insurance, it doesn't matter what your cattle actually sell for. It matters how the market is doing," Johnson explained.
LRP insurance really offers a lot of positives for producers, Johnson added. The program is fairly easy to use and it can be used as an alternative to hedging on the futures market. Additionally, it is a great option for producers who may not have the 50,000 pounds of beef required to fill a feeder cattle contract.
Moreover, LRP insurance has several different options for producers. They can select to insure all or just some of their calves, and LRP insurance even has options available for calves that are owned on shares. There are many different endorsement periods producers can choose, as well.
"The flexibility of the program is nice," Johnson added.
Now is a great time to be thinking about LRP insurance. Before reaching out to an approved agent, Johnson encourages producers to have an idea of how many head they want to insure, at what weight, and at what time of year they usually deliver their calves, as that will help with determining the endorsement period.
The most coveted number to a livestock producer is their break-even point. That can be a tricky number to achieve, especially when dealing with a commodity that is sold on an ever-fluctuating market. LRP insurance is a user-friendly tool that can give producers peace of mind when it comes to marketing their cattle.
For more information on LRP insurance, visit rma.usda.gov or contact Dan Johnson at dmj@ever.ag.