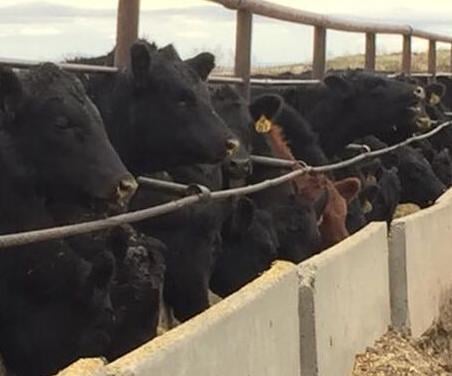 Is it better to give vaccines by the intranasal route or through a subcutaneous injection?
Dr. Gerald Stokka, NDSU Extension veterinarian and livestock stewardship specialist, spoke about vaccines at the virtual Central Dakota Ag Day on Dec. 3. He earlier gave a short presentation that was posted YouTube that discussed ag stressors that play a much larger role in keeping cattle healthy.
Cattle encounter risks that can affect their immune system, and when that happens, there may not be a vaccine that can overcome a situation Stokka calls "chronic risk."
Certain situations can be high, moderate or low risk for cattle. For example, cattle that have co-mingled with other cattle are of high risk; bawling calves at the producer's home branch of origin are of moderate risk, and becoming a yearling is an example of low risk.
"When stress becomes too much, when it accumulates over time and becomes chronic, it results in cattle becoming immunosuppressed," Stokka said.  
Stress can lead to a situation known as "chronic stress."
"Adding all this stress together, which I call 'accumulation stress' or 'piling on stress,' leads to chronic stress," he said.
Those animals that have chronic stress may not be able to handle pathogens that they encounter later on in life.
Years ago, there were pre-conditioning programs, but producers did not feel these programs were compensated for at the auction barn.
"Once we started realizing that the impact of respiratory disease was not just the cost of the drugs and the time and labor it took, but it actually impacted carcass quality and weight gain, we became a lot more interested," he said.
Stokka was asked about the routes of some vaccines given to cattle.
Which is better – giving a cow pour on Dectomax or an injectable Dectomax for controlling parasite species?
Stokka said first, determine the reason for giving the vaccine.
"What is the objective of giving Dectomax? Is it to treat and control internal or external parasites?" he asked.
Injectable Dectomax is more effective against internal parasites because, presumably, a producer has an idea of what the animal weighs and he can give a more accurate dose that doesn't leak back out the hole.
"A pour-on has to be absorbed through the hair follicles before it can work, which means a lot of it runs off, some gets licked off and some of it gets to the animal," Stokka said. "More of the [dosage] gets into the animal when using an injectable."
However, when treating external parasites, a pour-on would give better control.
"It can go into the manure and inhibit flies. Lice live on the animal and are not affected by injectable Dectomax," he said. "With lice, don't treat too early. Treat when you see the whites of the eyes of lice."
A producer asked about administering Inforce 3 intranasal, saying, "After administering Inforce 3, most of the vaccine was sneezed back out of the calf."
According to Zoetis, Inforce 3 vaccine is used to aid in the prevention of bovine rhinotracheitis (IBR), parainfluenza 3 (PI3), and respiratory synctial virus (BRSV).
"It does happen that a lot of the intranasal-administered vaccines can be sneezed out. I never redose. In fact, with Inforce, it is on the label now that you can actually put 2 cc up one nostril, which would be my preference," Stokka said. "It is a little less hassle, and you have to remember there are literally billions of viral particles in that liquid dose, and that there will be plenty of those viruses that will be up the nasal passages."
Stokka added there was not a downside to giving the dose again (if it was all sneezed out).
"You are just spending a little more money, but there is no downside to giving a second dose," he said.
Stokka prefers that Inforce 3 be the first dose of a virus vaccine that calves receive.
BVDV (Bovine viral diarrhea virus) prevention is not in Inforce 3 and would need to be given separately.
"The reason I like to give it first to a calf at turnout, for example, is I am not a big fan of vaccinating at birth. When they are 4-8 months of age, that first dose is remembered by the immune system," he said. "When you give a second dose, say it is administered subcutaneous, their immune system will remember that first dose at the nose and will go back up to the nasal passages and provide immunity again."
A questioner asked, "What if a producer does not do spring shots and just does shots at birth and turns out to grass right after birth and doesn't do a shot until fall?"
Stokka pointed out that there were two parts to the answer: First, why give Inforce at birth?
"Is it necessary to give calves Inforce at birth knowing that the uptake would not be that great? Maybe (the uptake) would be just about 50 percent," he said.
Second, are they coming back with a vaccine at weaning or prior to weaning?
"They could use it again at prior to weaning because they don't know (for sure) what the uptake was at birth," he said.