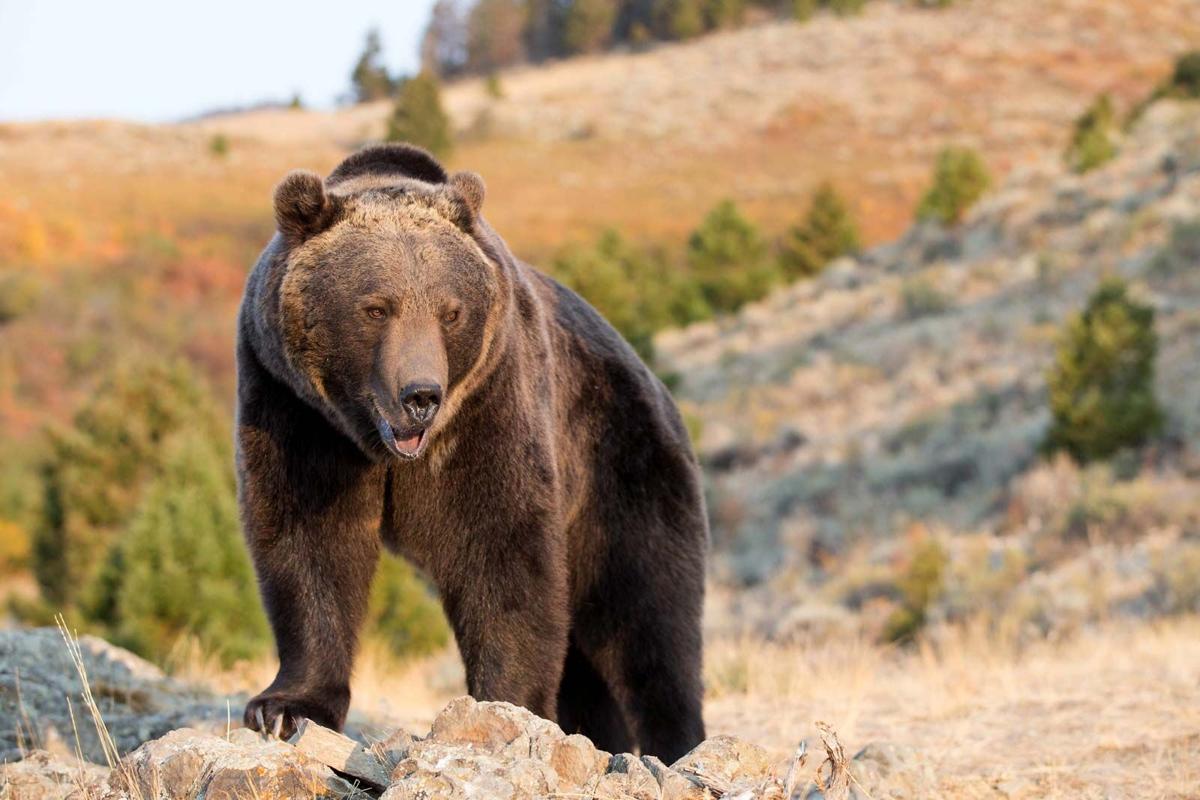 The U.S. Fish and Wildlife Service released a press release on March 31 stating that, after a five-year status review, they were recommending grizzly bears remain listed as "threatened" under the Endangered Species Act. The announcement came as yet another federally-backed heavy blow to producers in Montana who continue to suffer livestock losses due to grizzly bears.
In the lower 48 states, grizzly bears are found in six different recovery areas. Two of the recovery areas, the Northern Continental Divide Ecosystem (NCDE) and the Greater Yellowstone Ecosystem (GYE), are of greatest interest to Montana producers. In these two particular recovery areas, grizzly bears have far superseded their recovery thresholds with an estimated 1,029 found in the NCDE and some 718 in the GYE.
Despite the fact they are thriving in Montana, the U.S. Fish and Wildlife Service felt grizzly bears should remain listed as "threatened," stating in their press release:
"The grizzly bear is listed under the ESA as a single entity in the lower 48 states. As such, the status review and recommendation is made to the listed species as a whole. Although grizzly bear populations in the Northern Continental Divide and Greater Yellowstone ecosystems are biologically recovered, five-year status reviews must evaluate the status of a species as it is currently listed under the ESA to ensure it is receiving the appropriate level of protection."
Montana agriculture grassroots organizations were disappointed by the press release. One such organization, the Montana Stockgrowers Association (MSGA), feels grizzly bears should be delisted and their management should be left up to the individual states.
"One of our biggest concerns is that the Endangered Species Act is supposed to be based in science, and when we have hit the recovery goals in Montana and we are still unsuccessful in getting them off the list, it is just a terrible frustration," stated Jay Bodner, executive vice president for MSGA.
Grizzly bears were first put on the Endangered Species List in 1975. They were officially delisted in 2007 just to be put back on the list in 2009. Again, they were removed from the list in 2017, but by 2018 they were again listed as "threatened." Bodner explained that sympathetic federal judges have certainly been a contributing factor as to why grizzly bears just can't seem to remain delisted.
"Basically they have come up with certain instances where they think the states do not have the regulatory mechanisms in place to protect grizzly bears from going back on the list," Bodner pointed out.
The issue is really a double-edged sword. U.S. Fish and Wildlife Service fears that a lack of regulatory mechanisms in grizzly bear inhabited states could lead to the bruin's habitat or food being depleted or to mortality rates rising.
On the contrary, in states like Montana where grizzly bear populations are thriving, the lack of federally-funded man power has left state agencies overwhelmed and landowners and livestock producers with very little they can do to mitigate grizzly bear damage.
Not all grizzly bears cause harm, but the ones that do really have the upper hand. Since grizzly bears are listed under the Endangered Species Act, they can only be shot if they are attacking a human. Legally, producers can't even harass grizzlies if they are seen harming livestock.
"It is a significant challenge for us. Your average Montanan doesn't have a lot of options to be able to either protect their home or protect their livestock or deal with conflict type situations," Bodner said.
He admits, it is a somewhat discouraging subject to talk about. But he continues, state officials and lawmakers in Montana are really trying the best they can to avoid or deal with grizzly bear damage within the confines of the federal law. The Montana Livestock Loss Board is also trying to work with producers who suffer confirmed grizzly bear kills. Tools like electric fencing around calving pastures, fencing out grain bins, and removing carcasses have been somewhat successful in dissuading grizzly bears, too.
Unfortunately, Bodner says, until grizzly bears can be delisted, Montana land and livestock owners are given only these few options. Moreover, grizzly bears are already spreading across the state, with current sightings as far east as Loma. Federally protected, the giant bruins will only continue to expand their range.
"We've just seen a continual upward trend in livestock losses due to grizzly bears in Montana. That trend is going up relatively steeply and we know as those bears expand we are just going to see an increase in livestock loss," Bodner added.
With the current national political climate, Bodner predicts it is highly unlikely grizzly bears will be delisted anytime soon. That is not stopping MSGA from making grizzly bear management a top priority. They are continuing to work closely with U.S. Fish and Wildlife Service, advocating for the delisting of grizzly bears. Further, MSGA is reaching out to Montana's congressional delegation in Washington, D.C., in an effort to get something done legislatively.
Boiled down, the Endangered Species Act was created to protect animals from going extinct. When grizzly bears were first listed their kind was certainly in fear of being eliminated, but now, over 45 years later, grizzly bears are doing well, especially in the Northern Continental Divide and Greater Yellowstone ecosystems. This proves Montana is capable of managing the species and current grizzly bear population and conservation should be seen as a success story, MSGA argues.
For Montana producers looking to find more information about grizzly bears and what sort of management options are available to them, please visit MSGA's website at www.mtbeef.org.