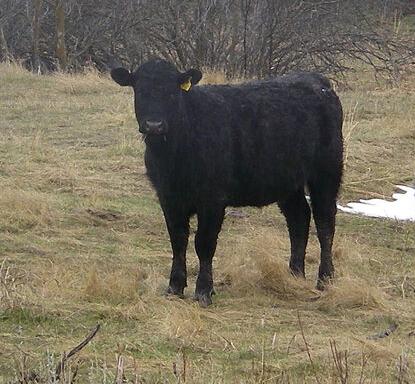 More than 500 registrants took part in the Western Meat School last year, and some attendees in Montana expressed an interest in starting their own meat business through a follow-up survey.
"Some producers said they were still in the early stages of starting a business, so the Western Meat School was a catalyst to help accelerate producers in their (meat business) progress," said Thomas Bass, Montana State University Extension livestock environment associate specialist, who reviewed the results with other team members of the school.
The initial Western Meat School was a pilot program developed by Colorado State University and the national Niche Meat Processors Assistance Network out of Oregon State University.
Producers in Colorado were able to take the Colorado version of the school in 2019.
"We tweaked the Colorado curriculum and changed some of the speakers before providing it to a larger audience in the five western states in fall 2020," Bass said.
They also had team members in those western states that the Meat School partnered with, including Montana, Wyoming, Oregon, Colorado and New Mexico.
In order to take the classes, producers needed to have some experience ahead of time.
"We had marketed the meat school mostly to producers and requested they either come from a farming/ranching background or have a couple years of experience in ag," Bass explained.
In order to understand the special "meat and ag" vocabulary that is commonly used in agriculture and the meat business, students attending needed to be able to grasp what the experts were talking about.
Survey results demonstrated respondents took the school because they:
Were new to farming and ranching or had returned to a family farm/ranch after being away for a number of years
Wanted to start a "niche" operation after returning to the farm/ranch
Wanted to take the class because of the unique market changes and consumer issues in 2020 due to COVID-19
In order to return to their family business, those farmers/ranchers wanted to have a source of income – a value-added ag meat business.
"The class helped them explore options for a niche within the family's cow/calf operation, such as a nested business," he said.
They were hoping to find out if there were available meat business opportunities.
"Some neighbors or friends may have asked them: 'Hey, could you start selling beef?' and they didn't know the answer to that, so they took the class to find out options for marketing animals, animal shares or retail products," Bass said.
A large number of producers signed up for the school to understand the "custom exempt" meat process.
"Custom exempt is a recognized status across the nation under the different ag and food government agencies involved in inspection," he said.
Some producers that attended the Western Meat School were actually interested in going beyond custom exempt.
Those ranchers wanted to sell retail and start a state- or federally-inspected plant with USDA federal inspection allowing interstate commerce.
"Some producers gave us feedback that they found local plants were backed up more than a year with custom exempt work, so some of those producers were looking at starting a retail meat businesses," Bass said.
A few producers indicated they were looking to "invest in a mobile slaughter unit" to use on their ranch.
"They wanted to be federally- or state-inspected to be able to get involved in a retail-type situation," he said.
One producer said he wanted to transition from "contracting with processors to eventually building a plant on site."
Other registrants, who might have wanted to start a meat business ahead of the class decided it wasn't for them in the end.
"That was good to find out, too. Starting a meat business is not for everyone," Bass said.
Bass summarized the main feedback:
Survey results were "overwhelmingly positive," and there were some topics and instructors/experts/producers that students particularly enjoyed.
One of the favorite topics for producer/students was the "Basic Beef Cutting" in the meat lab with Oregon State University Extension meat lab instructor Nathan Parker.
"Parker demonstrated on video how to break down a whole carcass with retail cuts, and the opportunities that could be had with different cuts," Bass said. "That was a highly-ranked, favorite talk."
Another class favorite topic was on marketing the whole animal and working with one's processor.
Student producers were thinking beyond the talk itself – how to make higher-end cuts that would sell more – for example.
"That really ties back into how a beef carcass is broken down all the way, because it got producers thinking, "If I can find a processor who can cut a good flat iron steak out of the front quarters of a carcass, that is a higher-end cut to sell than just a shoulder roast,'" he said.
Even if producers thought they understood meat processing before taking the Western Meat School, they found there was more to the carcass than they thought.
Meat pricing throughout the carcass and an introduction to marketing with the meat consultant from Cornell University in New York was another topic that grabbed interest.
"That helped attendees understand how they needed to price all these different cuts relative to their production expenses in order to turn a profit," Bass said.
Students/producers were shown accounting and other tools, such as spreadsheets, that could be used to turn a profit with their business.
In the "Introduction to Marketing" portion of the course, producer attendees needed to figure out what made their business superior in order to be competitive and relevant in the marketplace.
"With hard-working, humble farmers and ranchers, that is really difficult. Producers have a lot of pride in what they do and they work hard, but then they essentially have to go out and brag about their businesses – that is hard for them," he said. "But the class talked about how to come up with your ag story and zero in on what makes your product better in this crowded marketplace and to be able to do it comfortably and consistently."
The Western Meat School team has decided to not hold a school in 2021 in order to make a few changes. When those changes are made this year, it will be offered again, probably in 2022.
"We hope to have more hybrid and in-person locations in two years. In 2020, because of COVID, we had to cut back on regional/local watch parties, which we would have liked to have had," he said.
Those local parties could be hosted by county Extension agents, who would be able to clarify and localize any of the national information coming from the speakers at the meat school.
"We also want to better reflect the diversity of producers across the region, and give it a local flair. We want to eliminate the more controversial panelists that weren't reflective of agriculture as a whole," he said.     
Bass says they are also looking at how to "package the archive" of topics and speakers in a way so producers could hear the information at a later time. If someone were starting a business, they would also be able to review the archived material again.
 "We did get registrants from the bordering states of these states, and then we got some folks from the East Coast, since it was online," he said.
There were some 250-300 watching live each week, with many watching the archive provided to registrants.
Through his Extension position, producers have called Bass to follow up with any questions they had about the Western Meat School.
"I have had a lot of follow-up calls and even consulting activities through my Extension position," he said. "There have been calls from producers thinking of launching their own meat businesses and a couple of ranchers wanted to open a processing plant."
Many county Extension agents in Montana and the other partner states took the class so they could help producers in their area.
But they want to look at the Western Meat School as a team. With local watch parties and a "tweaked" speaker/topic list, they plan to hold another Western Meat School in the future.
"People were overwhelmingly satisfied with the school, and we're pleased we showed many of the diverse opportunities available for selling meat," Bass concluded.
For more information, producers are encouraged to talk with their local Extension agent, or visit https://www.nichemeatprocessing.org/. For those Montana producers who want to e-mail Bass, contact him at tmbass@montana.edu.