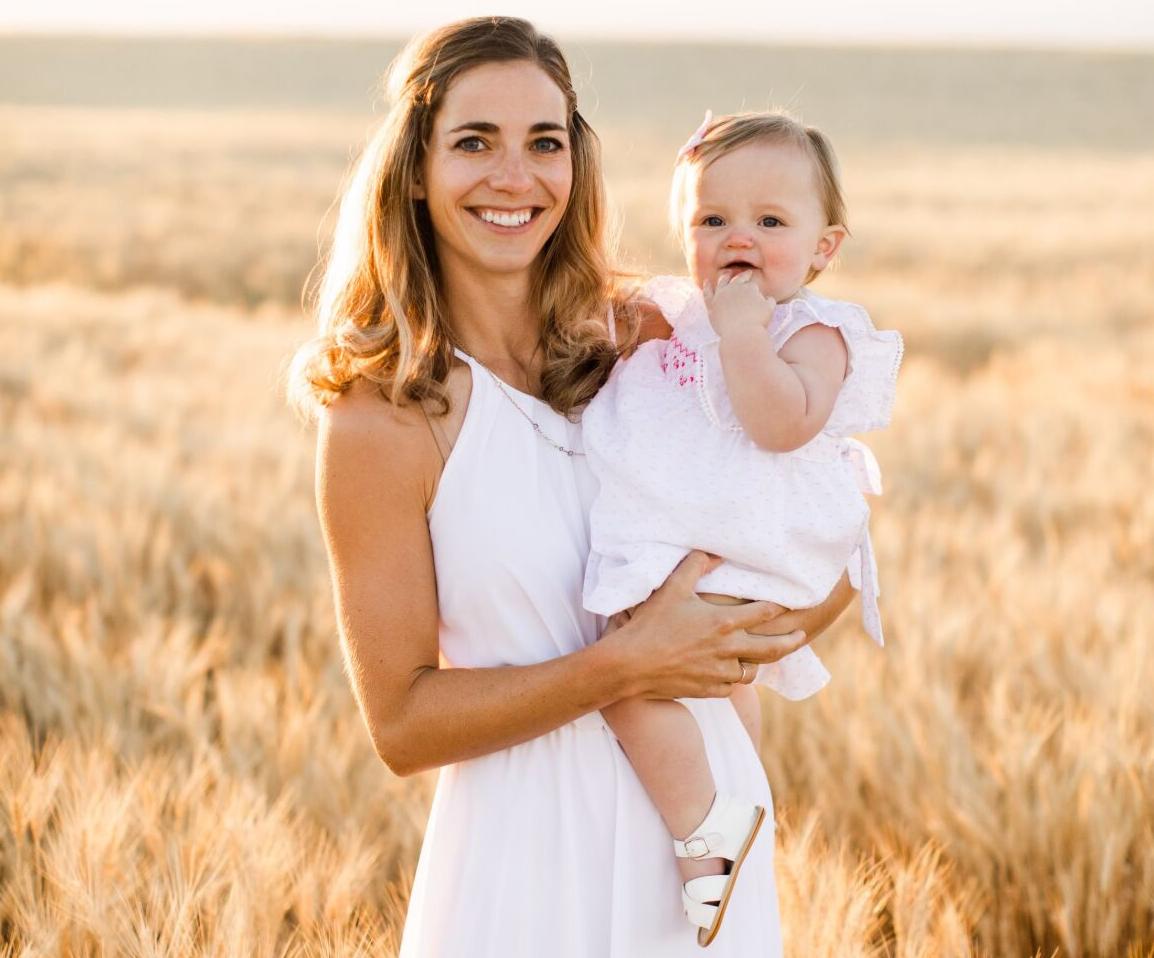 LEDGER, Mont. – Growing up on a family farm in the heart of Montana's Golden Triangle, Cassie Andrews learned to do it all right alongside of her father and brothers. She always wanted to return home to the farm, which was originally homesteaded by her great-grandparents in the early 1900s, but there was life and realities to contend with first.
Cassie went to Montana State University and earned her degree in landscape architecture. She worked in her degree field in Bozeman for several years before a chance came to expand the family farm. The serendipitous opportunity made it economically possible for Cassie and her younger brother, Brett, to return to the family operation with their dad, Terry.
"This happened in 2016, so I've been farming full-time for the past four years," Cassie said.
Cassie's other brother, Steven, also helps out on the farm when he can, and her husband, Mack, works professionally as an engineer in the oil fields, but his swing shift schedule allows him to be on the farm for long stretches, which Cassie is eternally grateful for.
Raising dryland winter and spring wheat on just under 9,000 acres keeps everyone pretty busy. As a blonde-haired wife and mother to an 18-month-old daughter, Annie, Cassie isn't exactly the stereotypical farmer, but a love for the land and her family's traditions has drawn her to the profession.
"People sometimes don't understand when I tell them I farm. I don't mean I am bringing out lunches or fueling up rigs. I mean I am out working with my brother and Dad. They understand it better once they meet me on the road driving the sprayer or in the grain truck," she explained.
Cassie is quick to point out, she is not trying to prove anything by being a women in a traditionally male occupation. She simply loves to farm, just like her great-grandpa, grandpa and father. Helping to foster her family's land alongside her brother and under the tutelage of her father, Cassie says, is one of her greatest blessings.
While the vast majority of Montana is suffering from some level of drought, Cassie is thankful her farm is in a pocket of the state that seems to be receiving adequate moisture. In fact, a spring storm had blanketed the land with a couple inches of snow on April 22.
Roughly half of the farm was seeded into winter wheat last fall and although spring has been slow to warm up, Cassie says the winter wheat is beginning to emerge and green up some.
"I think we are going to have a great stand of winter wheat," she said.
Spring seeding has been a bit stop-and-go with the turbulent spring weather. The middle of April has been plagued with intermittent snow storms, which are greatly appreciated for their moisture, but at the same time, they sure do curtail planting. Currently, Cassie says they only have a little under 200 spring wheat acres seeded.
"We have yet to hit the heart of seeding. It's been the typical hurry up and wait," she added.
The weather was predicted to warm up the last week of April/beginning of May, so Cassie, Brett, and Terry are primed and ready to start hammering some seed in the ground. Even though the weather has pushed seeding back a bit, Cassie says they aren't at the worry stage just yet.
"May is a great month to be seeding. If we start getting into June and don't have crops in, that is when things can get scary," she stated.
There was still plenty to be done indoors while April threw its last few weather fits. There was bookwork that needed to be caught up on and a few other farming odds and ends that needed to be wrapped up before the busy growing season hits.
Cassie's ultimate hope is that the April showers won't just bring May flowers, but happy planting and greening winter wheat, as well.
The Prairie Star would like thank Cassie Andrews for sharing her farming story with readers during the 2021 growing season. We wish her and her family great success!