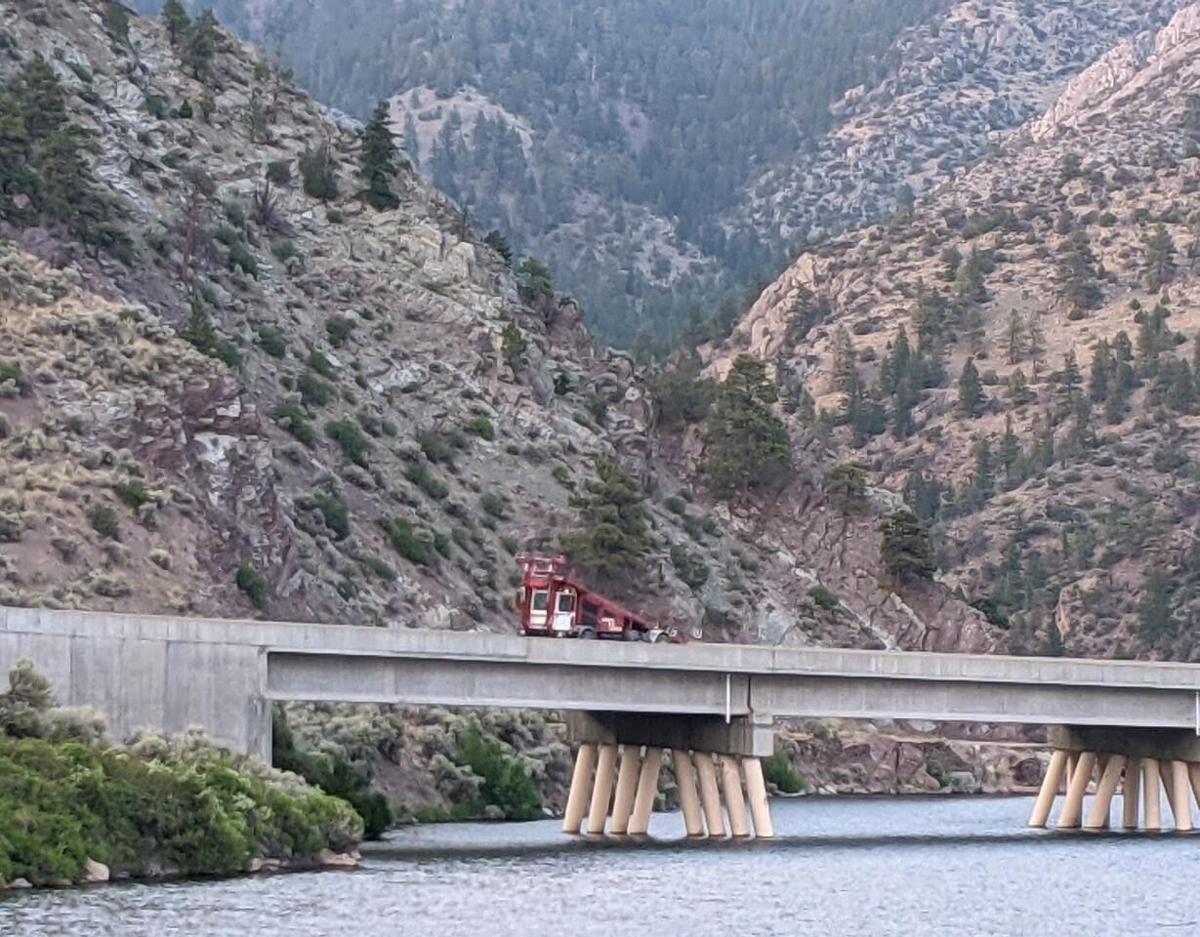 HELENA, Mont. – Shortly after the Fourth of July, Montana started on fire. The timber lands of western Montana and the grass prairies of the east, both so dry from a lack of precipitation, smoldered, ignited, and then set ablaze in a matter of days. By the middle of July, smoke from the fires had settled across the state creating a haze in the sky.
"We are pretty smoky here and it is starting to have some effect on the growth because we just don't have the direct sunlight," Joe Dooling said during a phone update on July 15.
Joe said his malt barley was just beginning to turn, so its growth was not impacted by the smoke, but his alfalfa, which is just about ready for second cutting, has been thwarted just a bit.
This year, given the circumstances, Joe has been really pushing his crop to produce tonnage wise. He fertilized his hay fields as soon as all the bales were picked and he is leaving the fields under water a tick longer then he normally would. Usually, Joe begins cutting at the first signs of blooming because his hay is priced based on relative feed value. This year is certainly an anomaly when it comes to pricing hay, but the farm must go on, so Joe is simply adjusting to the current production demands.
"There is nothing even to compare to this year. I'm leaving my alfalfa under water so I can get more growth because this year hay is all about tonnage," he added.
Between the fertilizing and managing of water, Joe's alfalfa fields are kind of staggered in their production stages, which is another unusual thing about this year. He usually just turns all his water off, hays his fields, then turns the water back on so all the fields are ready to go at relatively the same time. This year, Joe is just wrapping up first cutting on one field while another one of this fields at a different location in the Helena Valley is just about ready for second cutting.
"This could be an all year haying kind of deal for me," he laughed.
Joe will get a break from haying about the middle of August when his malt barley is ready to go. Or, more than likely, he will be double timing it. Either way, the rest of Joe's summer is slated to be busy.
Sitting in air conditioned equipment going around and around in circles making hay does have a certain appeal, but there is also a lot of idle time. Joe passes that time listening to old country music and talk radio, but the long solitary hours do give him plenty of opportunity to think and formulate ideas. Always on the hunt for solutions, he has been racking his brain trying to find an answer to the current hay shortage producers are being faced with.
"I've located about 200,000 tons of hay in the southeast United States and I'm working with the railroad trying to get it up here," he said.
According to Joe, while all the rains seem to be avoiding the Northern Great Plains, states in the southeast are just getting dumped on, and as a result, they have raised a bumper crop of hay. Joe has the hay sourced, but he is just trying to pin down the most affordable way to get it delivered to Montana.
With this project, Joe wants to bring to light how every facet of agriculture has its good years and bad years. Yes, hay producers this year are faring better than most cattle producers, but next year the shoe very well could be on the other foot. By bringing in hay, Joe hopes to add some equilibrium to the system by getting hay to current cattle producers so they can keep their inventories up and not be forced to cull.
"If we don't do something, 40 percent of the cattle are going to leave the state this year and that is an environment we don't need to be in," he said.
Joe had a conference call scheduled with Union Pacific on Monday, July 19, and he will see what to do with the project from there. In the meantime, he is thankful for the great cell reception he can get inside his swather. That is at least one perk to urban-interface farming.