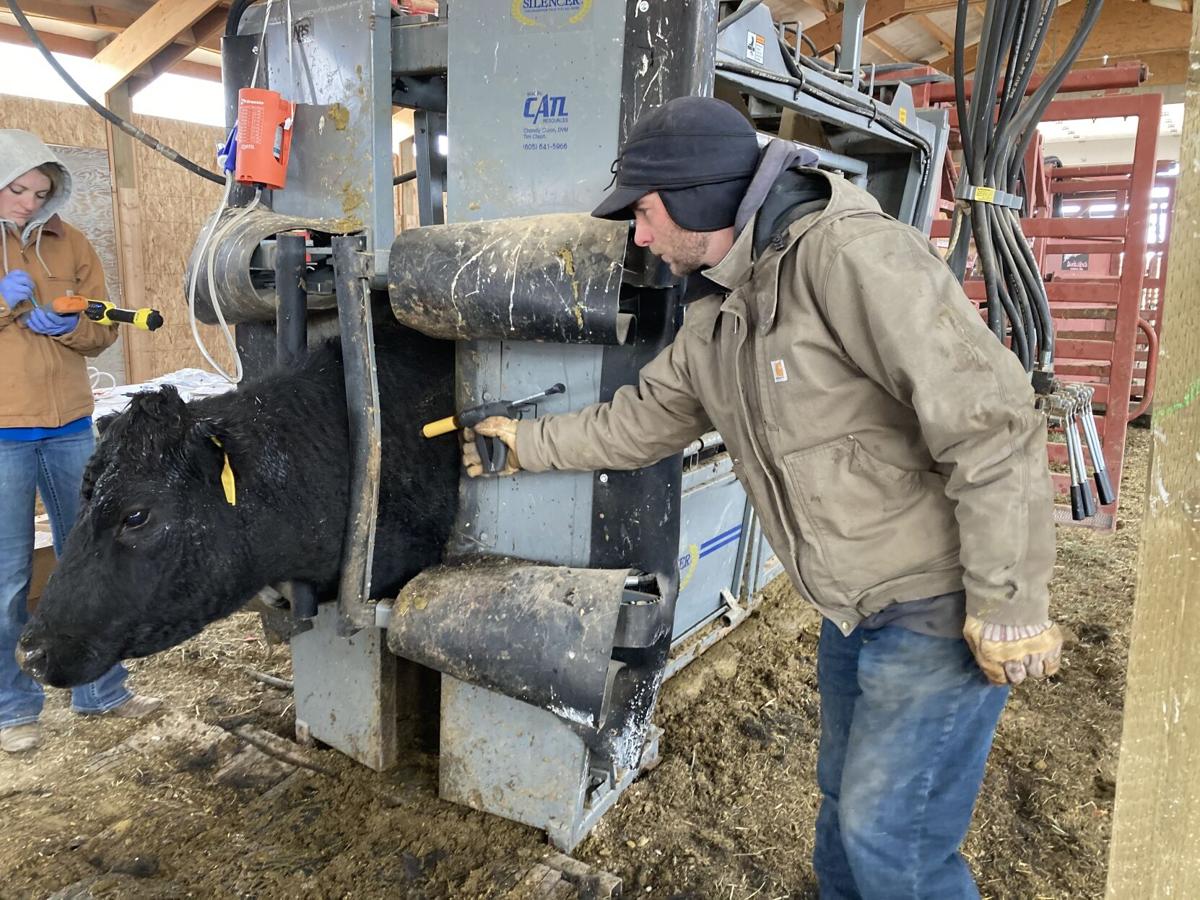 DELL, Mont. – Spring is certainly in the air in southwest Montana as the temperatures rise and the snow melts. Although Jeff Johnson and his sons, Tony and Dan, are looking forward to weather that is warmer and more stable, the lack of moisture they have received over the last few months is starting to take its toll on the landscape.
For the last few years the Johnsons have taken a bunch of their cows and turned them out on a grass lease in an area known as the Bon Accord, which lies just to the east of the historic ghost town of Bannack. The country is rough and no fun to gather, but its seclusion has made it to be good winter grass country, at least until this year.
"Dad went to go check fence before we turned out and he called and said, 'Well I've got good news and bad news. The good news is we won't be turning out in Bon Accord this year,'" Tony reflected during a phone update on March 16.
"Yeah I drove all over that country. I even went to places the cows don't normally get to and still couldn't find any grass. I put on 34 miles that day," Jeff responded.
The dry, high desert like ecosystems in the mountains of southwest Montana live and die on fall rains and winter snowpack. Severely lacking in both so far this season, the Johnsons can only hope that spring will bring enough rain to resuscitate the rangelands back to life.
In anticipation of further dry conditions, the Johnsons have turned on their main irrigation ditch, two weeks early. The ditch is fed by Big Sheep Creek and old timers in the area have commented to Jeff that they have never seen the creek this low in the winter.
"We are happy that Dad bought a bunch of hay earlier," Tony commented.
On Mach 5, the Johnsons got one bunch of their cattle preg-checked with only 10 percent of the herd coming up open. The dry cows and a handful of bigger spring born steers (the product of some pairs Tony and Dan bought earlier and have now rolled over to fall calvers), were taken to Dillon Livestock Auction for sale. The Johnsons were very pleased with the way they all sold.
Dan continues to be busy at his job with Superior Livestock, traveling to Choteau, up to Shelby and then jetting down to a sale in Utah, all within a few days of each other. He reported the bull sales all went well, with some of them even boasting averages that were slightly up from previous years.
When Dan hits the lane leading up to his family ranch though, he has to shift gears and start working his other job as a partner in his family's operation. With the warm weather the Johnson gang is already beginning to talk about putting in new water lines, fixing fence, updating corrals and preparing for the calves to ship out.
"It seems like we are already getting ready for spring. We've got a bit more vaccine to get into some of the calves, but they have been staying healthy, which is good," Dan added.
Jeff and his neighbor finally made it up to Helena on March 15 to testify and show their support for releasing the Hidden Pasture Creek Wilderness Study Area (WSA).
Jeff admits, he would have probably rather been irrigating than testifying in front of the House Natural Resource Committee, but since he is so deeply affected by this particular WSA, he knew his voice needed to be heard.
With the state's current political climate, Jeff felt positive the resolution will pass. However, it is only the U.S. Congress that can officially release WSAs, so it still has a long way to go before it can be restored to multiple-use management.