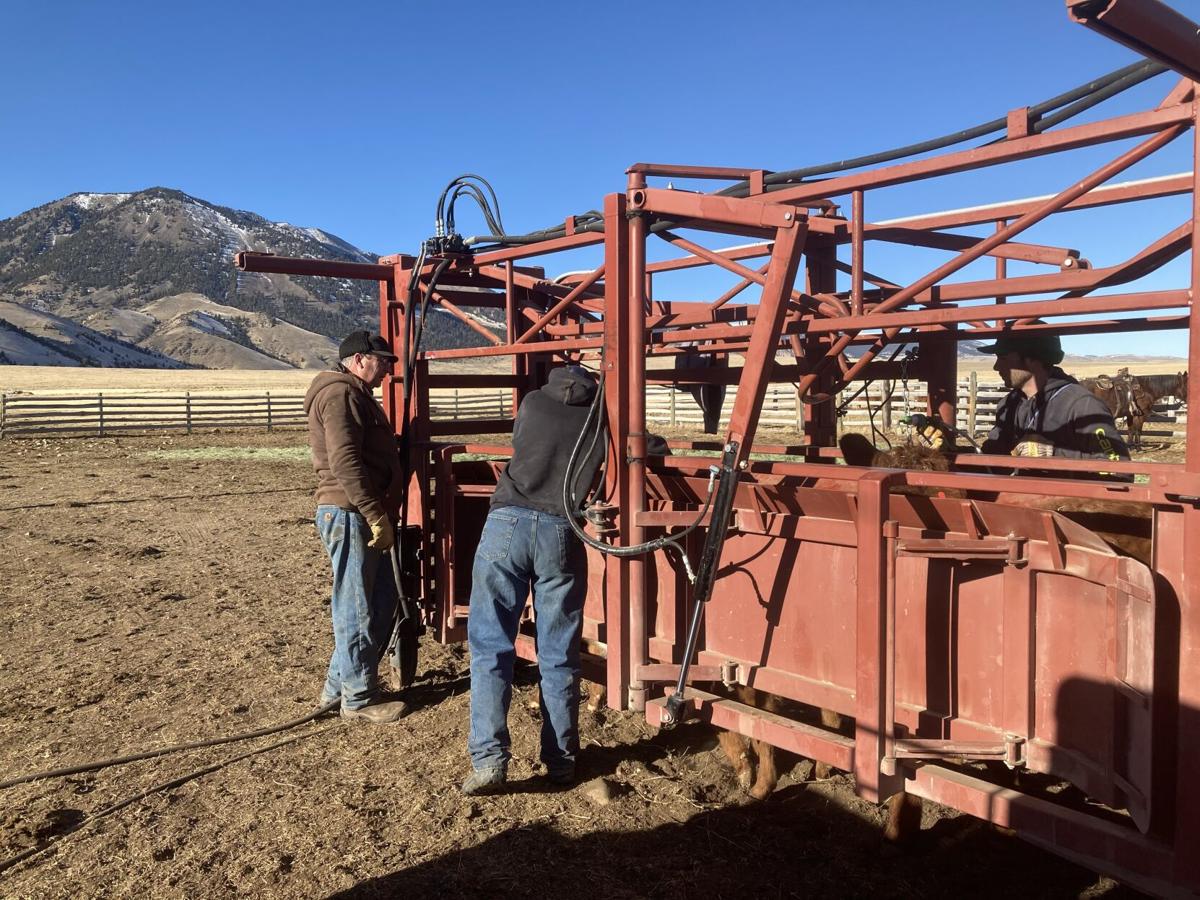 DELL, Mont. – After a fun, food- and friend-filled "shops-giving," Jeff Johnson and his two sons, Tony and Dan, were happy to round out November and start the last month of 2020 with a slightly lighter to-do list. Although the trio will say the first week of December was a slower week, the everyday duties of ranch life kept them all busy.
Jeff and youngest son, Dan, are still busy shipping calves and marketing cattle for Superior Livestock. On Dec. 7, Jeff shipped 600 steers out of Dillon that are destined for Prime Pursuits, a feeder calf program born out of a partnership with 44 Farms and Walmart. Calves in the program are ultimately destined to wind up in the meat section of 500 Walmart stores across the American Southeast.
"This was a 'weigh on the truck' deal, so I left the house early, got to the scale by 7:30 a.m., and weighed six trucks empty. Then I went to the ranch, sorted through cattle and then loaded six trucks. We then went back to the scale, weighed the trucks again and then sent them on their way," Jeff said.
Jeff explained that weighing calves on the truck is advantageous for those who do not have certified scales on hand to weigh cattle on the hoof. Jeff was scheduled to ship another batch of calves using the same method on Dec. 8.
While Jeff only had to drive about 50 miles from his home to Dillon to ship calves, Dan had a much longer drive to Worland, Wyo., where he videoed bred heifers that were to be sold in the Leachman High Altitude Sale. Dan's job with Superior Livestock takes him all over the country from Florida to Montana and California to North Carolina and everywhere in between.
Videoing sale cattle is quite an art, and Dan admits the job is substantially more enjoyable when the weather is nice.
Back home on the ranch, the weather remains unseasonably warm. While Jeff, Tony and Dan do greatly enjoy being able to trot around on their horses in sweatshirts, the warm weather has been coupled with a lack of moisture.
"We have not had any appreciable moisture on this place since April," Jeff pointed out.
Although the lack of precipitation is somewhat concerning, the Johnsons are taking it all in stride.
"God always gives you enough to get by in this country," he added.
The Johnsons have noticed that their winter pastures did not grow as well this year, so there is a good chance they will have to keep their cattle on feed for longer. The Johnsons do put up some hay, a little less than half of what they normally need, so to compensate for this year's drought-like conditions, the Johnsons are buying more hay.
Tony decided to pre-condition his calves the first weekend in December. All of the calves were ran through and given their shots and some pour-on. The cows, too, were ran through and given pour-on. The Johnsons own a portable Daniels alley-way system, which they can set up whenever and wherever they need.
"Over the years, with us leasing different places, it's been really nice to have that portable system around, especially with some of the sub-par facilities we have run into," Tony said.
Despite the unusually warm weather and the unpredictability of ranch life, there is one thing that can be counted during the first part of December – the National Finals Rodeo (NFR).
Seen as the Super Bowl of rodeo, the NFR this year ran from Dec. 3-12, and as always, watching it on TV is a yearly highlight for many. For 10 nights, the Johnsons have been more than happy to sit down at the end of the day, kick up their feet and enjoy a couple hours of rodeo action. What better way to wait for Old Man Winter to arrive?