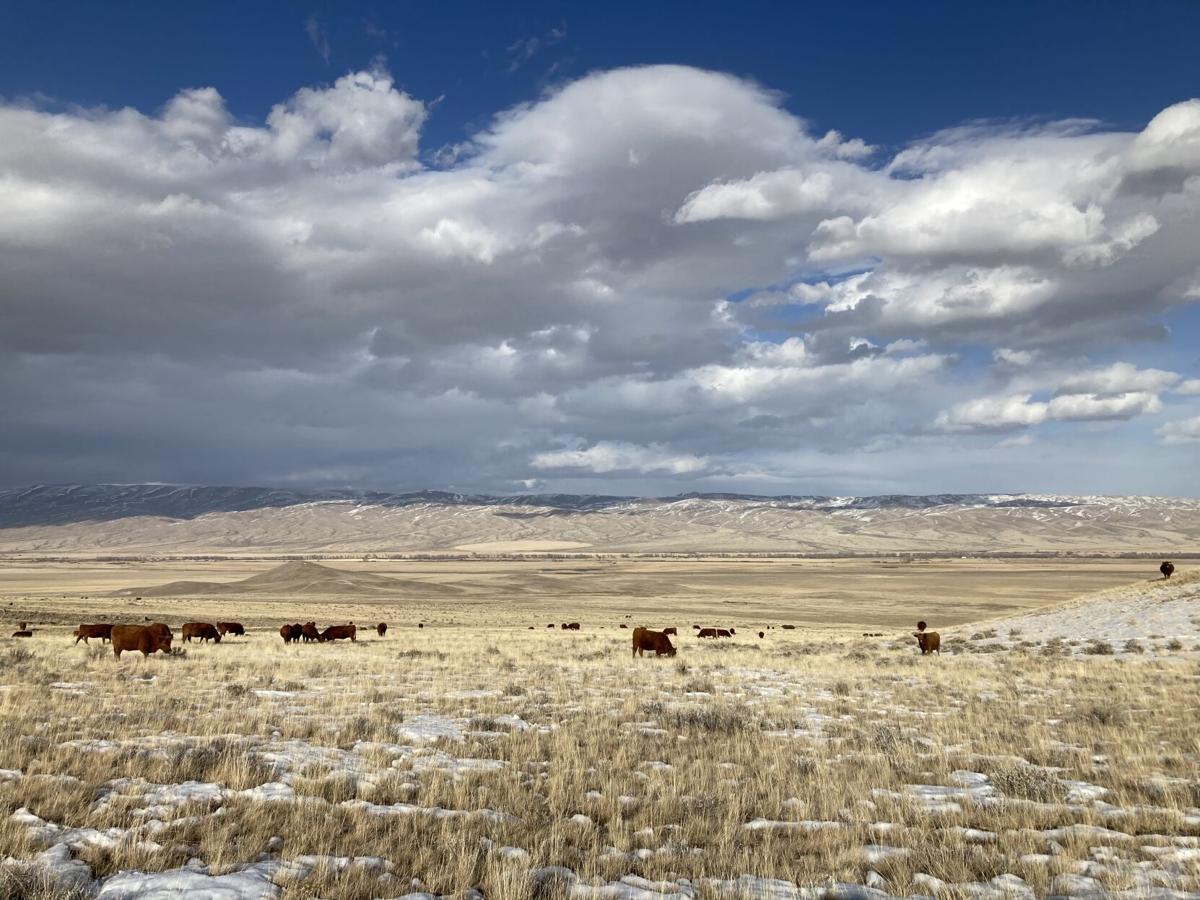 DELL, Mont. – While most ranchers in southwest Montana are busy calving, the calves of ranchers Jeff, Tony, and Dan Johnson are already weaned, sold and awaiting delivery. This time of year the days have a tendency to run together, but the Johnsons won't complain because their prayers for some moisture were finally answered.
"We got some snow last night, like about an inch. In the long run it might not amount to anything, but it is a nice relief," Tony said during a phone update on March 26.
Temperatures had been dropping the days leading up to the snow, but in the following days they were expected to rise again. Tony predicted the snow wouldn't last long, with temps nearing the low 50s expected for Saturday, March 27.
Even though the snow wouldn't hang around, the Johnsons and their land were eternally thankful for the blast of moisture.
"We thought we were going to be brushing our fields all week, so the snow kind of put a damper on that, but we found other stuff to do," Tony added.
Despite the colder temperatures experienced at the end of March, the Johnsons bundled up to go lend a neighbor a helping hand. It seems the trio has gotten quite the reputation for being top-notch buffalo herders as they once again found themselves helping process the big beasts. This time in particular they were helping work some two-year-old feeder heifers for famed buffalo rancher, Ted Turner.
"Dad and I were in the back loading the alley and Dan was on the other end running the sort gate," Tony explained.
In addition to working buffalo, Tony had all of his replacement heifers hauled home. They have been wintering thus far at his grandfather's place north of Dillon. It is nice finally having all of the Johnson cattle under one roof, so to speak, but with range conditions far from ideal, tough choices are going to have to be made.
Tony preg-checked his cattle on April 1. He has also requested the vet determine exactly how far along each pregnancy is. From there, Tony plans on making some culling decisions.
"I will for sure keep the cows around that are bred within the first 45 days of the breeding cycle. The cattle bred from 45-60 days are going to be in limbo. The older cows that fall in that group are probably going to have to go," he said.
Drought leads to tough decisions and although no rancher ever looks forward to having to cut numbers, the Johnsons understand their range is the long-term asset and one they work very hard to protect.
Also part of the Johnson's drought management plan is working closely with the BLM and Forest Service as they hold grazing permits with both federal agencies. They will wait until later in the spring to discuss their BLM grazing rotation, but the Johnsons already met with the Forest Service to discuss grazing rotations and a plan to rebuild a mile of fence that was burnt this past fall.
"We've had really, really, really good relationships with the Forest Service and BLM. They've just done everything they could to keep things working for both parties," Jeff said.
Positive relationships, be them with neighbors, federal agencies or lawmakers, are all very important to the Johnsons. Jeff, Tony, and Dan prove that fostering partnerships is better for the land, the cattle and the people that raise them.
Although 2021 shaping up to be a drought year is certainly less than ideal, the show must still go on for the Johnsons. Years of ranching have taught Jeff to always expect the unexpected and to adapt when necessary – lessons he is passing on to his two sons. The world is lucky to have ranchers like the Johnsons that will still show up to work every day and work hard at raising premium beef. Rain or shine, pandemic or no pandemic, the ranch will go on.
The Prairie Star would like to thank Jeff, Tony, and Dan Johnson for providing reports this winter and providing readers a sneak peek inside their operation. We wish them nothing but success in the future!